You don't need to spend a fortune to enjoy a good BBQ.
These best pellet grills under $500 are proof of this.
Whether you intend to go low and slow or sear steaks, these 9 models will satisfy all your grilling needs and desires.
What Is the Best Pellet Grill for the Price?
Best Pellet Grills Under 500 Dollars
Z Grills ZPG-7002B Wood Pellet Grill & Smoker
Best for the Money
ULTIMATE 8-IN-1 Barbecue wood fire pellet grill
Cook for about 20 hours per 20 lbs. of pellets
One button starts up and temperature control
More Precise Temperature Control and Pellet Feed Control System
Maintains the heat within 10 degrees of the set temperature for you from 180ºf to 450ºf
FAN-FORCED CONVECTION COOKING
Total rack surface area 700 square inches
STAINLESS STEEL BUILT
US-BASED Brand
Already featured as the best pellet grill for the money under $500, the ZPG-7002B will surpass all of your expectations, be it grilling, smoking, or everything in between.
Large Enough for up to 30 Burgers at Once
Its cooking area is 700 square inches large and consists of 2 cast iron grates coated in porcelain.
The main cooking surface is 505 square inches large and the warming rack is 195 square inches.
BBQ lovers can put up to 6 racks of ribs on it or if you prefer chicken, you can put up 5 of them, whole.
Large-Capacity Hopper
What I really like about this one is that the hopper holds a whole 20 lb bag of pellets.
Cook up to 20 hours without reloading.
Wide Temperature Range
Grilling, smoking, baking, roasting, barbecuing, you name it. This baby can do them all.
Go as low as 180°F or as high as 450°F.
Consistent and Reliable Controller
So far I've made brisket, ribs, smoked salmon, chicken thighs, and burgers.
I have to say it has never let me down. Every time, the meat came out juicy, moist, tender, and infused with that goody smokey flavor.
I also carefully monitored the temperature and the grill hold the temperature within 10°F – just as advertised – every time with one exception during the winter when it was really (and I do mean really) cold. The temperature fluctuated a bit.
Durable Construction
The 7002B was made with durability in mind.
The high-grade stainless steel built and polished powder coating prevents rust and corrosion.
What the Manufacturer Won't Tell You
Like all grills, this one also has some model-specific issues which are a bit inconvenient but not that big of a deal.
The first one is its connectivity capabilities. It doesn't have them. You can't connect your phone to it.
In order to clean out the ashes, you need to take off the grates and either vacuum them or use a brush. There is no convenient way of disposing of the ashes.
Get the Best Bang for Your Buck
If you want to get your money's worth, then the ZPG-7002B is your best bet.
Pros
Simple, functional, and robust design
Enormous cooking area
Reliable controller
Simple to use and assemble
Cons
No Wifi connectivity
No easy ash dump mechanism
ASMOKE AS660N-1 Electric Wood Fired Pellet Grill and Smoker
The next one on the list is the Asmoke AS660N-1: an amazing high-quality grill that can feed the whole family at an affordable price.
700 Square Inches Large Cooking Area
Just like the ZPG-7002B above, the Asmoke also features a large cooking surface with 2 racks.
There are a few differences, though.
The Asmoke has a slightly smaller main lower rack (484 square inches) and a larger upper one (216 square inches).
Both racks are stainless steel grates covered in porcelain.
Cook for a Whole Full Day
The hopper holds 25.8 lbs of pellets which is more than enough for a 24-hour barbecue session.
Reliable Controller That Babysits for You
The controller monitors and regulates airflow and temperature with precise results.
Not only that, it's so efficient that uses up to 20% fewer pellets than other grills of the same caliber.
The engineers at Asmoke really put a lot of effort into this and it shows.
Accessories, Accessories, and More Accessories
Most manufacturers require you to purchase a grill cover separately and won't include it in the box.
This particular model is an exception.
What's more, they added several other things to the mix:
Heat-resistant gloves
Tongs
Meat claws
If you purchased them separately (including the grill cover), you would have to spend an additional $100 – $150.
Spacious Prep Space
The cooking area isn't the only thing that's spacious.
It features a bottom, front, and side shelf.
The front shelf is collapsable and the side shelf has 3 utensil hooks and a towel rack.
Issues Specific to the AS660N-1
Once this baby arrives at your doorstep, check anything and everything. Look for missing parts, dents, scratches, and other forms of damage.
Grade A Smoker Grill
Get the Asmoke if you're looking for size, reliability, and durability.
Pros
Spacious cooking and prep space
Many cooking utensils included
Simple and straightforward assembly
High-capacity hopper
Cleanup is a breeze
Traeger Pellet Grills TFB30KLF Tailgater 20 Grill
If the outdoors are your backyard, then you're in for a treat.
Specially Made for Camping, Tailgating, RV-Ing,…
It doesn't matter how you hit the road – the Tailgater always has your back.
It's compact enough to load onto a pickup truck or the trunk of a larger car, yet big enough to be used in the backyard as well.
This one is such a fantastic tailgating companion, I already featured it in my previous article about the best portable pellet grills.
Pretty Decent Cooking Surface for Its Size
Despite its compact size of 37 x 18 x 36 inches when unfolded, it's big enough to cook:
2 whole chickens
3 racks of ribs
12 burgers
on its ample cooking area of 300 square inches.
The grates are porcelain-coated for easier cleanup and better heat distribution and measure 20 x 15 inches.
Ez-Fold Legs
The legs are foldable for easier transportation, storage, and cooking.
They're also sturdy and durable.
What I don't like about them is they're a pain to fold if you're doing this by yourself. If someone helps you, then there's no problem.
Advanced Grilling Logic
A highly advanced and intelligent controller does the cooking for you and the supplied meat probe ensures the food is cooked at the correct temperature.
Once done cooking, it switches to keep warm just like a rice cooker.
Other Features
Max temperature of 450°F
8 lb hopper capacity
Steaks, Chicken, Pork Chops, and BBQ on a Whole New Level
When it comes to tailgating, nothing beats the Tailgater.
Pros
Large cooking area
Compact size
Lightweight
Excellent performance
Great temperature control
Simple to use and clean
Versatile
Cons
It's difficult to fold the legs by yourself
Small hopper
Z GRILLS ZPG-5502H Wood Pellet Grill & Smoker
Spice up your grilling game with the ZPG-5502H.
Ideal for Couples and Small Families
If you want to grill just for yourself and/or your loved ones in peace, then this grill is just right for you.
It has a total cooking surface of 553 square inches and includes a 406 square inches large main rack and a 147 square inches large upper one which is removable.
You can cook up to:
22 burgers
4 racks of ribs
3 whole chickens
Both racks are coated in porcelain.
The 10 lb hopper is big enough to handle a small to medium-sized BBQ party without requiring a refill.
Upgraded Controller
The new upgraded model includes a PID temperature controller that is more reliable than a traditional one. It maintains the temperature much more steady.
The airflow system was also overhauled with improved fans and auger.
The folks at Z grills have really put every inch of effort into this one.
About Storage Space
This grill isn't as spacious when it comes to shelves and other storage space as some other models on this list but it still has space for your utensils, plates, and other things you need.
Besides the bottom shelf, the moving handle serves as a towel rack. You can also hang some hooks for utensils. Also, you can use the lid of the hopper as a side shelf.
Built for the Elements
The heavy-duty steel construction and thick temperature-resistant powder coating protect the grill from the weather and hard use.
What Bothered Me
I think the factory has issues with quality control as the one I got had several missing screws and nuts in the box.
Solid and Smoky
This grilling marvel looks just as well as it performs.
Pros
Ideal for couples and small groups
Ample cooking surface
Easy to use, clean, and assemble
Consistent and precise controller
Durable and sturdy
Cons
Quality control issues
Tiny prep space
Pit Boss Classic 700 sq. in. Wood Fired Pellet Grill & Smoker
Be it grilling, smoking, or broiling, the Classic handles them all.
Cooking Specs
The cook box is comprised of 2 grilling racks (porcelain-enameled steel wire grates). The main one is 700 square inches large and the upper one is 375 square inches.
Combine them and you get a total cooking area of 1,075 square inches.
You can cook up to 21 hours without having the need to refill it thanks to the large-capacity 21 lb hopper.
It has a temperature range of 180°F to 500°F.
Go From Low and Slow Directly to Searing
The Classic features Pit Boss' very own Flame Broiler.
It's a deflector plate that when moved, exposes the food to the flame for direct high-heat cooking.
Set It and Forget It
The digital controller maintains temperature efficiently and consistently with accurate results.
The display is LED for easier reading.
Included is one meat probe.
Simple & Straightforward Assembly
The assembly process is quite easy and straightforward. Also, it won't take you a lot of time. In my case, it took me about an hour and a half (coffee break included).
A Grill Cover Is a Must With This One
Although it's advertised as durable, don't be completely fooled by this.
I left the grill a couple of times in the rain and I'm already seeing rust spots.
The Boss of Pellet Grills
This behemoth of a grill can handle any food you give it and it will always deliver mouth-watering results.
Pros
Enormous cooking area
Reliable controller
Flame broiler for direct heating
Easy to use and assemble
Cleanup is a breeze
Cons
Prone to rust
A side shelf would be nice
Camp Chef PG24STX SmokePro Pellet Grill & Smoker
When it comes to smoking, nothing beats the Camp Chef SmokePro STX
Enough Space for 3 Rib Racks
The SmokePro has a cooking area of 429 square inches which measures 19.5 x 2 inches and doesn't have a warming rack. It has slots for them, though but you need to purchase them separately.
The grates are porcelain-coated steel.
If you're not a fan of pork, then smoke a chicken – up to 6 of them, whole.
Amazingly Simple Ash Cleaning System
Disposing of leftover ash is a breeze. You don't have to take apart the grill and vacuum it.
All you have to do is pull the lever and all of the ash falls into a cup at the bottom. Then remove the cup and there you go.
Simplicity at its finest.
Wide Temperature Range
You can go as low as 160°F or as high as 500°F.
Hopper Capacity
Despite its small stature, it has a surprisingly large hopper that holds 18 lbs of pellets.
Other Features
Included is one meat probe
Consistent controller
Mesh-wire utility rack
Durable and large wheels for easy mobility
What I Don't Like About It
It's a bit too small for my taste, especially the cooking surface.
The bottom utility shelf has holes that are too big. Small items like cooking utensils and spices simply fall through.
Simple Grill That Produces Exceptional Results
Spec-wise, it's an ordinary pellet grill without any special bells and whistles. But for this kind of money, you won't find another that cooks (especially smokes) as well as this one.
Pros
Patented ash disposal system
Wide temperature range
Simple to use and assemble
Maintains even temperature
Cons
A bit small
Poorly designed utility shelf
Cuisinart CPG-4000 Wood Pellet BBQ Grill & Smoker
Outsmoke the competition and get the best bang for your buck with the Cuisinart.
A Brand With a Reputation
Cuisinart already made a name for itself in the cookware, blender, and gas grill industry and its line of pellet grills is no different.
The CPG-4000 is one of their best-performing pellet grills.
450 Square Inches of Combined Cooking Area
The cooking area isn't that bigger than that of the SmokePro above but at least it has 2 racks which increases the amount of food you can cook in one batch.
Precision Temperature Control
I've smoked a few ribs, baked a pizza, grilled a couple of burgers, and noticed that the temperature doesn't fluctuate that much – that's Cuisinart.
Easy to Use Controller
The controller features an LED display that's simple to read and the numbers are large enough to see without squinting at it.
Setting the temperature is super simple. You just dial it in.
Once set, the grill will do the job of cooking for you. It will precisely control the temperature and airflow and add as many or as few pellets as needed with pinpoint accuracy.
Cooking Performance
Although not anywhere stated (which is a bit strange), it has a temperature range of 180°F – 450°F.
It doesn't have a broiler plate, meaning you can't cook on direct heat. So, don't expect sear marks on your steaks.
Durable Construction
Like other Cuisinart grills, this one is built to last as well. Even the wheels and legs (which are often the least durable part of the grill) are sturdy. The wheels roll smoothly, making transportation easy and fun.
Additional Features
It features a side and a front shelf. The side shelf is a tad smaller than usual and the front one is collapsable.
The assembly instructions in the manual are straightforward, well-written, and detailed. Even a complete novice would assemble this grill without complications in about an hour.
The shiny bronze color really lightens up the mood in the backyard.
The hopper holds 15 lbs of pellets.
What You Should Know Beforehand
It's really strange that the grill comes with a grease bucket holder but no actual grease bucket.
A Great Reason to Eat Outside
This little gem will make a great impact on how you spend your time in the backyard.
Pros
Very sturdy and well thought out design
Simple to use and clean
Straightforward assembly
Precise and reliable controller
Wide temperature range
Cons
Grease bucket not included
No direct cooking
Masterbuilt SH19260319 WG600B Pellet Grill
Stand out from the crowd with the Smoke Hollow from Masterbuilt.
Fun for the Whole Family
Cook up to 5 racks of ribs or 20 burgers at once on its generous cooking area of 604 square inches.
The grates are coated in porcelain for better heat distribution, easier cleanup, and are nonstick.
The hopper has the capacity of 16.5 lbs which roughly translates to 16 hours of uninterrupted cooking time. You won't need to refill it during this time.
Made With Mobility in Mind
Most backyard pellet grills have only 2 wheels.
This one has 4 of them, one on each leg. 2 swivel and lock into place.
This feature makes this grill great for both backyard gatherings and tailgating parties.
Simple Yet Reliable Controller
The control panel looks pretty basic with a temperature dial, LED display, and the ON/OFF switch.
Performance-wise, it excels at monitoring and maintaining the right conditions (temperature, airflow, and fuel) for the tastiest results.
The maximum temperature this grill can achieve is 450°F which is what you'd expect on most pellet grills.
Plenty of Shelf Space
The bottom and side shelf are more than enough to hold the plates, seasoning, condiments, and your favorite drink.
What Needs Improvement
This grill doesn't come with a meat probe nor does it support them. To monitor the internal temperature of the food, you need to buy a separate handheld thermometer which is an additional expense that can be often overlooked.
Don't be surprised if the thing dies after a BBQ session or two. In my case, the grill worked normally the first time but didn't start the second time. It was the controller. Luckily, the support team immediately sent out a new one, and arrived the next day.
Awesome All-Around Grill
This heavy-duty grill dominates both the backyard and the great outdoors. The assembly was fast and easy and everything I cooked so far (including pizza) was tasty and delicious.
Pros
Ample cooking and prep space
Plenty of storage space
Easy to assemble, use, and clean
Portable
Cons
Controller doesn't support meat probes
Issues with quality control
Ozark Grills – The Razorback Wood Pellet Grill and Smoker
The Razorback is a perfect grill smoker when shopping on a budget.
Cooking Capacity
It packs a small punch with its small cooking area of 305 square inches. This is enough for about 10 burgers
This is mainly because it lacks a second rack. It's also smaller than you'd expect. That's why this one is better suited for tailgating, camping, small decks, and patios rather than the backyard.
The grates are steel wire with a diameter of 6 mm and are porcelain enameled.
The hopper holds 11 lbs of pellets which is a lot for its size.
About the Storage Space
The hopper lid serves as a side shelf.
On the right side, there's a towel rack. You can add a few hooks to hang utensils.
Below the grill is another shelf that big enough for a bag of pellets and a few other small things.
Eye-Catching Appearance
The combination of bronze and black makes this grill a sight to behold.
Intelligent Controller
The Ozark engineers added advanced algorithms and precise sensors so that the controller does all of the work for you.
Whether you're a complete novice griller or a backyard guru, this baby delivers tasty meals with mouth-watering consistency.
A Small Grill With High Potential
Although it looks small, don't be fooled by this. This cute little baby makes ribs so juicy and tender that bones fall right from the meat.
Pros
Attractive design
Portable
Super easy to use
Durable and sturdy
Reasonably priced
Frequently Asked Questions
Why Are Pellet Grills So Expensive?
The reason is pretty much the as with infrared grills. They are complex, have many expensive parts, and are expensive to manufacture.
Unlike charcoal grills which are just containers for charcoal with grates on top, pellet grills have a much more complex design.
They have pellet hoppers, auger motors that feed the pellets to the fire, a fan that regulates, and most importantly, a controller that monitors all of these parts and the cooking process itself.
All of the parts are expensive on their own as it is.
Also, controllers have a difficult job of monitoring temperature and airflow and doing everything they can to maintain this. They have to control the fan and auger speed and adjust the fire among other things.
They need to know all of this – they need to be programmed. You can't do this in a day – you need time, knowledge, patience, and a lot of testing.
That's why you can get a decent charcoal grill for under $100 and a gas one for under $150 but not a pellet one for this kind of money. At least not a decent and reliable one that won't fail after a few burgers.
Does Traeger Own Pit Boss?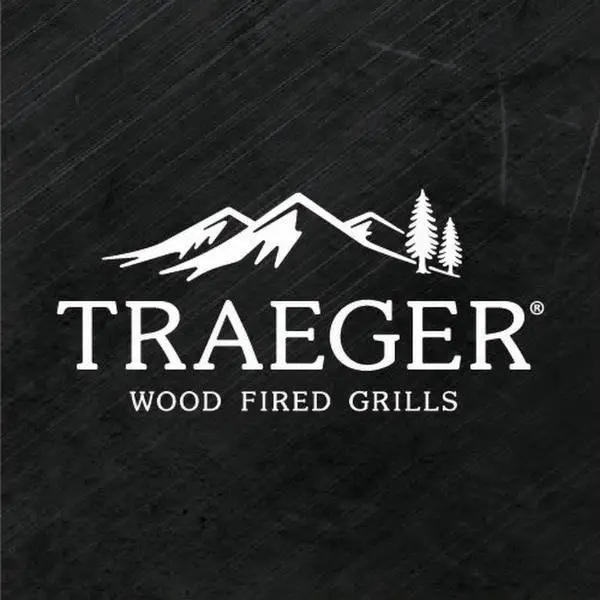 No, they don't.
Although it's true that Traeger's founder, Joe Traeger, sold the company and teamed up with Dansons (a company that owns Pit Boss), he didn't sell it to it and both brands are fierce competitors.
Can You Use a Pellet Grill in Cold Weather?
Yes, you can but there are some things that you need to know before placing your beloved grill in the cold:
Just like a car burns more gas when it's cold outside, so will the grill

You can lower pellet consumption by using insulation blankets and opening the lid as little as possible.

Cooking and preheating times increase

Use meat probes and a lid thermometer to monitor the temperature instead of opening the lid
Can You Sear Steaks on a Pellet Grill?
Yes, but some do the job much better than others.
Searing requires a lot of heat. It's usually done at temperatures of 500°F and beyond, all the way to 800°F. Also, searing is done best with direct heat.
Pellet grills don't usually offer direct heat cooking and have a temperature range of up to 450°F or 500°F at most.
There are some exceptions to this. Some pellet grills come with their own sear box (Camp Chef Woodwind, for example). At the same time, others have removable deflector plates which not only increase the grill's maximum temperature but also enable you to cook on direct heat.
Do You Need a Water Pan in a Pellet Smoker?
Generally, no.
Personally, I use it only when there's really dry outside.
Can You Use a Pellet Grill Without Electricity?
No.
The controller, fan, and auger need electricity to operate and without it, the grill is nothing more than an expensive paperweight.
Only the Best of the Best
These 9 models are the best pellet grills under $500 and for this kind of money, you won't get anything better than this.