Every kitchen needs a good-quality cookware set.
The set has to include everything you need, be nonstick, made from the right materials, and be durable.
But you don't need to spend a fortune on a set like this.
That's why I'm focusing here on budget cookware sets that include all of the above specifications.
Top 7 Best Cookware Sets Under $100
What Is a Good Inexpensive Cookware Set?
Best Cookware Sets Under 100 Dollars Reviews
Even when on a tight budget, you can get decent-quality cookware. Check them out below.
Cuisinart Advantage Ceramica XT Medium Cookware Set
It doesn't get better than this on this list: I consider the Cuisinart Advantage Ceramica XT as the best cookware set under 100 dollars because of its outstanding performance, durable non-stick coating, versatility, and toughness.
What Awaits You in This Set
1.5 Qt. Saucepan with cover
2.5 Qt. Saucepan with cover
3 Qt. Saute Pan with cover
6 Qt. Stockpot with cover
8 inch Skillet
10 inch Skillet
Steamer Insert
Do anything and everything you desire, including braising, boiling, frying, simmering, and sauteing.
Exclusive PTFE, PFOA, and PFOS Free Non-Stick Surface
Instead of a regular Teflon coating, this set is coated with specially designed ceramic coating, called the Ceramica XT.
Built to Last
Although it's not cast iron, it has the durability of one.
The inside is made from specially reinforced titanium coated in ceramic.
Superior Heat Distribution
The thick aluminum core is one of the reasons why this set also distributes heat more evenly than others.
The other reason is the interior coating.
Can Be Used on Most Cooktops
It's compatible with these stovetops:
Gas
Electric
Glass-ceramic
Halogen
Be noted that it won't work on induction.
Bake, Freeze, and Anything in Between
It's oven safe to 350 degrees F and you can also freeze it for easy food storage.
Other Notable Features
The handles are made from silicone and are ergonomically designed. They're also riveted for increased durability.
Tapered rims make pouring mess-free.
Lids are tempered glass.
Comes with a lifetime warranty.
Pros
Excellent quality
Durable construction
Even heat distribution
Special ceramic nonstick coating
Versatile
Cons
Not compatible with induction stovetops
Not dishwasher safe
HOMI CHEF 14-Piece Nickel Free Stainless Steel Cookware Set
"Healthy cooking begins with healthy cookware" – this is the motto of this nickel-free stainless steel cookware from Homi Chef.
This Set Contains
8 QT Stock Pot with Lid
1.5 QT Sauce Pan with Lid
2.5 QT Sauce Pan with Lid
9.5-inch Saute Pan with Lid
8-inch Frying Pan
5 Cooking Utensils: skimmer, pasta fork, ladle, solid spoon, and potato masher
Free From Coating and Nickel
A lot of stainless steel cookware contains nickel. This element makes the steel more resistant to corrosion. But there's a twist: it's toxic, according to the Agency for Toxic Substances and Disease Registry (ATSDR).
This set doesn't have a trace of nickel so rest assured your meals will be as healthy as they can be.
Being free from any sort of coating, including PFOA and PFTE, makes this cookware set the healthiest option on this list.
Without a non-stick coating, you need to regularly season and care for this set. Otherwise, food will stick to it. if this is a pro or a con, it is up to you to decide.
Note that even though it looks like 100% stainless steel cookware, it still contains an aluminum core which some may find hazardous. If you want to check the best stainless steel cookware without aluminum, see this guide.
Compatible With All Cooktops, Including Induction
you can use this set on all types of stovetops, just like the Cuisinart above, plus induction.
Oven and Dishwasher Safe
Although you can clean the set in the dishwasher, it's not recommended because you'll wash off the seasoning.
You can place these pots and pans, excluding lids, in an oven that's not heated above 400°F / 200°C.
Pros
Made from healthy cookware material
Nickel-free
Nice shiny look
Induction compatible
Versatile
Utensils provided
Goodful Premium 12-Piece Non-Stick Cookware Set
Best Non Stick
SET INCLUDES: 8" fry pan, 10" fry pan, 2 quart saucepan with tempered glass lid, 5 quart Dutch oven with tempered glass lid, stainless steel steamer basket, 4 quart deep sauté pan with tempered glass lid, 10" square griddle pan, bamboo turner, bamboo spoon
EFFORTLESS NON-STICK COATING
HEALTH-MINDED COOKING
QUALITY COOKWARE
DISHWASHER SAFE
COMFORTABLE GRIP HANDLES
This premium non-stick cookware set from Goodful is another decent cheap cookware set that's durable and good-looking.
Set Includes
8 inch Fry Pan
10 inch Fry Pan
2 Quart Saucepan with Tempered Glass Lid
5 Quart Dutch Oven with Tempered Glass Lid and Stainless Steel Steamer Basket
4 Quart Deep Saute Pan with Tempered Glass Lid
10 inch Square Griddle Pan
Bamboo Turner and Spoon
Durable and Healthy Non-Stick Coating
Instead of a regular Teflon coating, this set is covered in diamond-reinforced PFOA-free non-stick coating.
Features
The spiral pattern on the bottom isn't just for looks but it also serves a function: better and more even heat distribution.
Comfortable grip handles fit into the hands like a glove. They're also tough and reinforced with rivets.
The lids aren't made from regular glass but from tempered glass. They also include a steam hole.
Pros
Non-stick
Attractive
Ergonomic handles
The steamer basket is a nice addition
Even heat distribution
FRUITEAM 10pcs Cookware Set
Owners of an induction stovetop are going to love this one: The FRUITEAM ceramic-coated nonstick cookware set.
Meets All Your Daily Needs
The set comes with:
2 frying pans
2 saucepans with lids
2 stock pots with lids
Use It Anywhere
It's compatible with all stove tops, including gas and induction.
Other Features
Super easy to clean
Nonstick
Copper look
Assembly Required
You don't see this regularly but this cookware set doesn't come assembled. That's why I don't recommend this set as a gift.
Luckily, you only need to screw the handles on with a screwdriver (not provided).
Pros
Versatile
Lightweight
Easy to clean
Even heat distribution
Durable
Paula Deen 12512 Signature 15 Piece Nonstick Cookware Set
This Paula Deen cookware collection is another of my top budget cookware picks.
Stylish
With nice earthy colors, the pots and pans in this set will add color to your kitchen and make preparing meals an enjoyable process.
Versatile
This 15-piece set contains all the essentials that you will need for preparing meals for your loved ones:
2 Saucepans with Lids
Saucepot with Lid
Sauté Pan with Lid
2 Frying Pans
5-Piece Measuring Spoon Set
Durable
This cookware delivers superior performance thanks to its sturdy build and quality finishing.
Oven-Safe
You can use them in an oven up to 350°F for added convenience.
PFOA-Free Nonstick
The interiors are all non-stick and this allows you to cook your meals without the worry that your food will be sticking to the surface as you cook.
Cool Touch Handles
The handles have been firmly fixed to the pots and they have been designed to stay cool all the time for an enhanced cooking experience.
Pros
Easy to clean nonstick surface
Gorgeous
Versatile
Can be hung (except the pot)
Comes with measuring spoons
Cons
Hand wash only
Not for induction
T-fal E765SC Ultimate Hard Anodized Nonstick 12 Piece Cookware Set
Best Dishwasher Safe
Set includes: 8" fry pan, 10" fry pan, 1 quart, saucepan with lid, 2-quart saucepan with lid, 3-quart saucepan with lid, 5-quart Dutch oven with lid, solid spoon, and slotted spatula
Built to perform
Heat mastery system
Thermo spot indicator
Durable nonstick
Riveted handles & vented lids
Suitable for all stove tops (except induction)
Oven safe up to 400°F (lids up to 350)
Dishwasher safe
Here is another affordable cooking set that will add magic to your kitchen: the T-fal E765SC Hard Anodized Cookware Set.
Everything You Need
The T-fal E765SC Hard Anodized Cookware Set has 12 pieces that are essential for everyday cooking:
2 fry pans
3 saucepans with lids
Dutch oven with lid
Solid spoon
Slotted spatula
Unique Feature
It has a thermo-indicator that will let you know when the cookware has heated up properly and this eliminates the guesswork in the kitchen.
Dishwasher-Safe
The pots and pans are dishwasher safe and this will make it easy for you to clean them up once you are done cooking.
Durable
The material used to make this cooking set is hard anodized aluminum which is strong, durable, and scratch-resistant.
The pieces will, therefore, retain their usefulness for a long time and you won't have to buy another set in a long time.
Even Heat Distribution
The cookware distributes heat evenly and this will greatly enhance your cooking.
Pros
Easy to clean
Distribute heat evenly
Non-stick
Made from durable quality materials
Cons
Cannot be used on induction stovetops
T-fal B209SI Initiatives Nonstick 18-Piece Cookware Set
Best for Beginners
Set includes: 3 quart; Saucepan, 1 quart; Saucepan with Lid, 8 inches Frying Pan, 2 quart; Saucepan with Lid, 5 quart; Stockpot, Slotted Spoon, Spoon, 10 inches Skillet with Lid, 4 quart; Stockpot, 11 inches Frying Pan, Slotted Turner
Dishwasher safe
Durable nonstick interior
Even heat base
Nonstick exterior
Comfortable ergonomic handle
Oven safe up to 350 F / 177 C
The best cookware sets don't have to be expensive and the T-fal B209SI Initiatives is proof of that.
The Largest Cookware Set on This List
This set has 18 pieces that will make it easy for you to cook whatever you want in the kitchen:
3 Saucepan with Lids
2 Frying Pan
2 Stockpots
Slotted Spoon and Turner
Spoon
Skillet with Lid
Unbreakable
The pieces are exceptionally durable and this makes them a great investment for any kitchen.
Dishwasher-safe
They are dishwasher-friendly as well and this makes cleaning them up very easy.
Nonstick for Easier Cleaning and Cooking
The interior has a non-stick coating and this prevents food particles from sticking to the surface as you cook. The exterior is non-stick as well and this makes the pots easy to clean.
Pros
Non-stick
Durable
Easy to clean
Dishwasher safe
Cons
The small pan is really small
4 Things to Consider When Buying the Best Cookware Set Under 100 Dollars
Cookware sets come in different models, sizes, and colors. To choose the best set for your kitchen, there are a few things that you need to look at, and here are some of them.
1. Construction
This is one of the things that you need to consider when shopping for cookware sets.
The construction of a cookware set affects its durability and as such, you need to make sure that your set has a sturdy build so as to make them as long-lasting as possible.
The construction also determines if the set will be able to withstand high temperatures in an oven.
If you regularly use an oven to cook your meals, then you need a set with a heavy build that can withstand such high temperatures.
2. Heat Distribution
You will only be able to cook your meals properly if your cookware distributes heat evenly and this is why you need to insist on buying a cooking set with proper heat distribution.
This prevents hot or cold spots from forming in the food that you are preparing while also ensuring that the food cooks properly.
3. Non-Stick Coating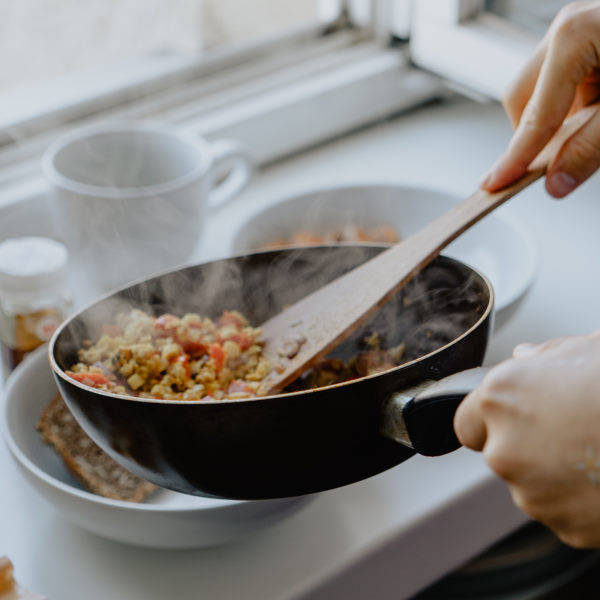 Meals are likely to stick to the surface of the cookware you are using to prepare your meals if they don't have a non-stick coating.
Delicate meals such as eggs and pancakes are the biggest culprit in this case and if you prepare such meals often, then you should insist on non-stick cookware.
Non-stick cookware is also easy to clean and this will simplify your cleaning processes afterward.
The problem with non-stick coating is that the coating can peel off when the cookware is not handled properly and as such, you need to be gentle when cleaning and storing your non-stick cookware.
4. Handles
The handles on the cookware you buy shouldn't get hot when cooking so as to ensure you don't burn yourself in the kitchen.
Stay cool handles make it easy for you to prepare your meals as well as minimize accidents and kitchen injuries.
Cook Like a Pro Without Spending a Fortune
The best cookware sets don't have to be expensive and the cookware sets highlighted above are proof of that.
Read my article to find out the best cookware set under 100 Dollars if you are shopping on a budget.
How many pieces are you looking for in a set? Tell me the number in the comments below.