Do you want to grill but are limited by your budget? Or you don't see the point in shelling out several hundred bucks for a grill that you're going to use several times per month?
I discussed high-end grills in the past, but today I'd like to focus on the best grills under 200 bucks that are more affordable to the general public.
This price range is generally for folks who would like a little bit more than the bare minimum or who are upgrading.
What Is the Number 1 Rated Grill?
Best of the Best Grills for Under 200 Dollars
Weber Q1200 Liquid Propane Grill
The Weber Q1200 (model 51010001) is a compact liquid propane budget grill that comes in purple, black, blue, green, yellow, pink, red, and white.
Travel with Taste
This grill is made with exploring the world in mind.
Its compact size and lightweight make it an ideal travel companion: the one that won't ask you every minute if you're there yet.
And because it's a Weber, it won't let you down.
Cooking Potential
The grates are cast iron, porcelain-enameled, and 189 square inches large – big enough for:
4 medium-sized pork chops
3-4 chicken quarters
1 small chicken
6-8 burgers
It has a single round stainless steel burner rated at 8,500 BTU that is started by a push-button ignition system.
The lid isn't tall enough for beer can chickens, though.
Improved Performance
The cook box is made from cast aluminum instead of stainless steel.
This makes it immune to rust, increases heat retention, and simplifies cleaning.
Convenient Grease Management System
All of the excess grease and oils drip into the ash pan below the grill which you can easily remove and dispose of.
It Even Has Side Tables
This is something you don't see every day on a portable grill.
It doesn't have a side table but 2 of them, one on each side.
What's more, they fold down for easier storage and mobility.
Other Nifty Features
The lid has a built-in thermometer.
Issues
Even on the lowest temperature setting, this thing gets quite hot.
Pros
Compact
Lightweight
Portable
Easy to clean
Even cooking
Cons
Gets super hot even on the low setting
Note: if this model isn't suitable for you, then check out other best gas grills under $200.
Char-Griller E3001 Grillin' Pro Gas Grill
The Char-Griller Grillin' Pro (model E3001) is a free-standing 3-burner propane grill with a side burner and plenty of space to cook and work with.
Spacious
This grill boasts a total cooking area of 630 square inches!
The main cooking grate is 438 square inches large and porcelain-enameled, with a swinging warming rack that's 192 square inches large.
The grill is big enough to cook about 20 hamburger patties at once and warm about 5 slices of bread at the same time.
Plenty of Prep Space
Just like the Q1200 above, the Grillin' Pro also features 2 side tables (side burner included), one on each side.
The right one features 3 utensil hooks, too. Nice!
They aren't foldable, though.
The bottom shelf has enough space for the propane tank and a cover in front so you won't have to see it.
Packs Some Serious Heat
The grill features 3 independently controlled burners that output 40,800 BTU in total and a 12,000 BTU side burner which is ideal for making sauces, soups, and side dishes.
When the side burner is not in use, it doubles as a side shelf.
Heavy-Duty Construction
This baby is meant to last with its heavy-duty stainless steel construction and powder coating.
What Needs Improvement
Unfortunately, the above doesn't hold for the wheels. They're made from lightweight plastic. Move the grill only when you really must. It's only a matter of time before they give out.
Like many grills in this price range, it's prone to rust. If you want to use it for as long as possible, you need to use a grill cover and clean it on a regular basis.
Pros
Durable and sturdy
Large cooking area
3 main burners + 1 side
Heats evenly
Easy to clean and assemble
Cons
Prone to rust
Cheap wheels
Weber Original Kettle Premium Charcoal Grill
The Original Kettle Premium Charcoal Grill by Weber is a classic-looking charcoal grill that has been improved upon a lot.
13 Burger Capacity
This 22-inch bad-boy has a cooking area of 363 square inches.
The grates are plated steel.
Conveniently Add Coals While Cooking
The grates are hinged so you can add charcoal without interrupting the cooking time.
Super Easy to Clean
It comes with Weber's very own One-Touch cleaning system, making cleaning the grill that much easier.
In case you don't know: it looks like a propeller that's located at the bottom of the bowl that makes scrubbing and removing ash more convenient.
All of the gunk and junk fall into the ash catcher below which you can remove with just one hand.
Fuel-Efficient
The lid and bowl are porcelain-enameled for increased heat retention.
This way, you'll burn less charcoal and save quite a lot of money in the long run. This is especially true if you barbecue on a daily/weekly basis.
Additional Features and Honorable Mentions
It's not a Weber if it doesn't have tons of great and useful features.
The lid has a hook so you won't have to place it on the floor.
The grill rests on 2 durable wheels.
The lid's handle has a heat shield so you won't burn your hands.
There's a thermometer integrated into the lid.
The bowl handles have utensil hooks, 4 in total.
Assembly takes a while but it's easy and everything went smoothly.
It's Not Perfect, Though
Like all charcoal grills, this one can't be used indoors because of the smoke produced by it.
Controlling the temperature is a bit tricky because the vents at the bottom are quite small and get sometimes clogged up.
Pros
Ample cooking area
Hassle-free ash cleanup
Straightforward assembly
Great smokey flavor
Tons of features and accessories
Cons
Temperature control is a bit tricky
Weber Vs Char-Griller
I've included quite a few grills from these 2 brands in my previous articles and with a very good reason: both brands focus only on grills.
When a company specializes in just one thing, they invest all their time and effort into it.
Naturally, the product is more advanced and improved than the ones made by a company, which makes several things at once.
Char-Griller
Is Char Griller A Good Brand?
If it wasn't, then I wouldn't include it in this article.
If you're new to the world of grilling or don't want/can't spend a fortune on a grill, then Char-Griller would be the perfect choice.
Char-Griller makes some of the best entry-level charcoal grills.
They also make high-end, gas, dual fuel, and kamado grills as well.
Fun fact: The name is a reference to chargrilling which means grilling over charcoal.
Are Char Griller Grills Made In USA?
Although the company operates in Atlanta, its grills are actually made in China.
This business model is getting more and more popular every day but that doesn't mean that their grills are poorly constructed.
If you haven't noticed, more and more things are manufactured there and a lot of them aren't that bad.
I'm not talking only about grills, but other things as well.
Weber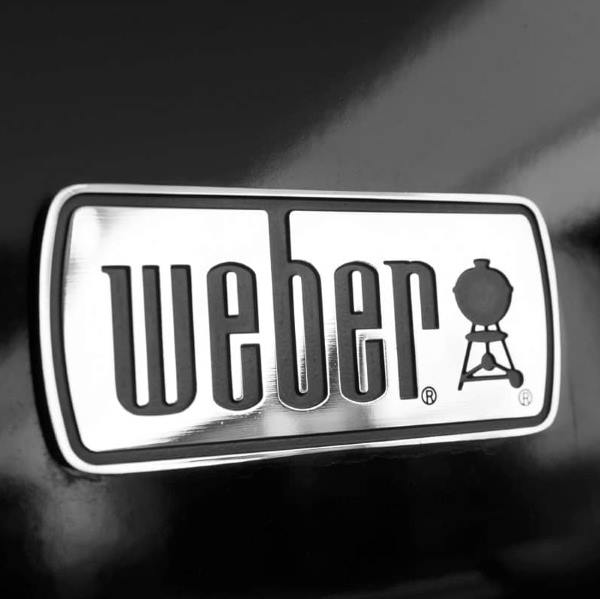 Are Weber Grills Worth It?
Weber is a synonym for durable and long-lasting grills. They are well known for their high-end expensive models.
They do make cheaper models, but some of them aren't worth mentioning. The exceptions are listed above.
You can kinda say they are the opposite of Char-Griller.
Why Is Weber Grills So Expensive?
The brand is notorious for its high price tag. As I've said before, they do make some pretty good cheaper models as well.
The main reason is they're made for punishment. Judging by their quality-made grills, the engineers are experienced grillers and are aware that grills take a lot of punishment, both from the griller and from the elements. So they designed grills with this in mind.
Summary
All in all, if you're limited by your budget for whatever reason, go for a Char-Griller. You won't be sorry.
If money is not your primary concern, go for a Weber. You'll get a grill that will outlive you and will cook like new even decades after you've bought it.
Grill Like A King
Although both gas grills reviewed below are worth way more than their $200 price tag, the best grill (at least for me) is the Weber Q1200.
Although it looks small, this baby is hot, has a large surface area, and is lightweight – a perfect choice for travelers and those living in an apartment building.
The Weber Original Kettle Premium Charcoal Grill isn't a bad choice, either. I recommend this one to all of you hardcore grillers who swear by charcoal and its unique smokey flavor.
📌 Pin Me for Later Reading! 📌
Pin this image to Best Budget Grills on Pinterest.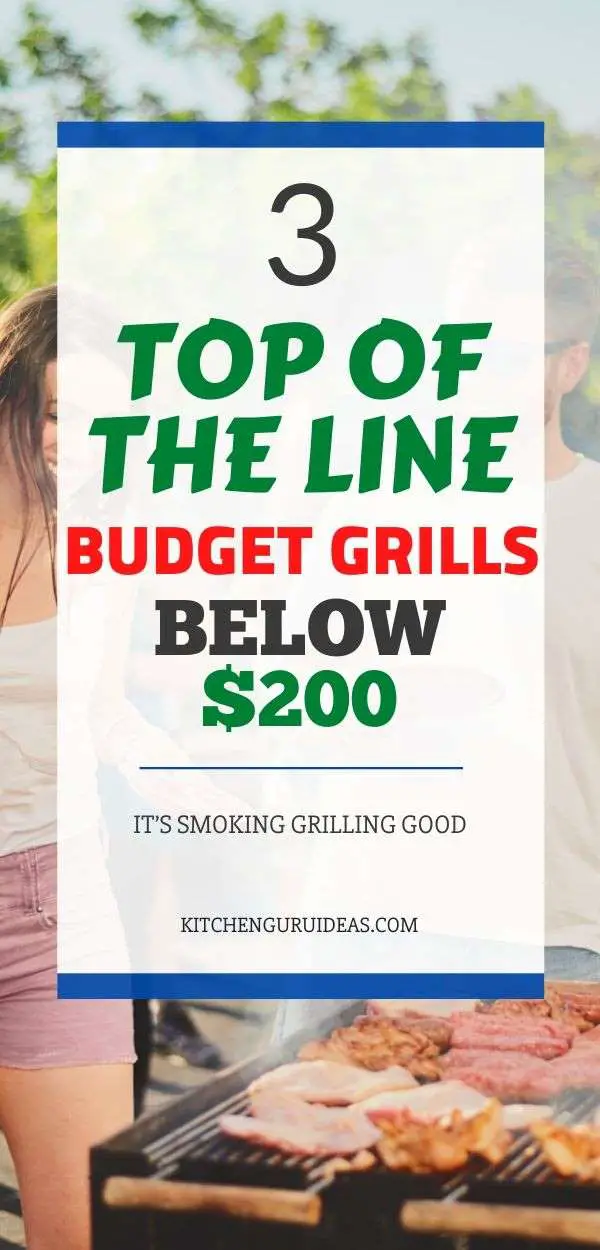 Is this your first grill?