Many Americans don't realize how many people in the world eat rice daily. Out of 6 billion people, at least 5 billion of them eat rice daily or regularly. That's a lot of rice and that's a lot of rice cookers.
Ever since the first electric rice cooker was available in 1955, manufacturers have been refining and upgrading the original specifications.
In my opinion, the Cuckoo brand of Korean rice cookers is the best available today.
Large capacity or small, standard model or pressurized, there are many choices and features available from Cuckoo that other manufacturers just don't offer.
8 Best Cuckoo Rice Cookers
Which Is the Best Cuckoo Rice Cooker?
Best Korean Rice Cookers By Cuckoo Reviews
Each of these amazing kitchen appliances has its own unique features that make it stand out from the rest. Look for these in my unbiased reviews.
6 Cup capacity (uncooked) – 3.0 litre/3.2 quart – Model # CRP-P0609S
Best Pressure Rice Cooker
Programmable Pressure Rice Cooker
X-wall diamond coated aluminum inner pot
Stainless steel detachable inner lid
Intelligent cooking algorithm
Included Rice Spatula & Rice Measuring Cup
High level for cooking grains or want sticky rice. Low level for cooking freshly harvested rice or don't want sticky rice
I'll start with my favorite pick.
Cuckoo Smart Algorithm DSP technology
This pressure rice cooker features Cuckoo's very own smart cooking algorithm, making it cook every type of rice (including GABA) to perfection every time.
Cooking Rice Is Only One of the Options
Because you can pressure cook in this thing, you can make much more than just rice, including:
Fermenting yogurt and cheese
Cook soup and porridge
Make sushi rice
Bake bread
Special Water Drainage System
This model collects excess water vapors during and after cooking to not only cook rice co perfection but also prevent mold, odors, and bacteria to form in both the cooker and the food.
Self Cleaning
Deep cleaning your rice cooker is just a simple push of a button away.
Once you start the program, the rice cooker shoots jets of steam to clean and sanitize the interior.
Intelligent Voice Navigation
You can talk to it in English, Chinese, or Korean just like you would to Alexa.
Safety First
It has tons of safety measures aimed at both you and the machine. These include:
Pressure control device
Secondary pressure release
Lock checking device
Reed switch
Thermal fuse
2-layer steam cap
Say Goodbye to Leaking Steam
The inner pot is sealed not once, but twice.
Not only is steam unable to enter the inner pot but it also helps seal in the food's juices and flavor.
Pros
Versatile
Offers pressure cooking
Self-cleaning function
Voice navigation
Tons of safety features
Cons
The cord is not retractable
6 Cup capacity (uncooked) – 3.0 litre/3.2 quart – Model # CR-0631F
Best Micom
Prepare perfect GABA, mixed rice, porridge, and more. LCD display with 10 menu options including, Multi Cook, Multigrain, Steam, etc.
Faster, Smarter Cooking: Features Fuzzy Logic and Intelligent Cooking Algorithm
Professional Quality
We went the extra mile to ensure our electric rice cooker is as safe as it is easy to use!
Trusted Brand
This micom model offers an amazing price-to-performance ratio and can outperform some more expensive models while maintaining its simplicity.
Attractive Simplistic Design
If the model above seems a bit too much for you and you want a basic rice cooker model, then this is the one.
With its electric heating place, Teflon-coated aluminum inner pot, and a few cooking functions, it doesn't get any simpler than this.
Spec and feature-wise, it's pretty much the same as the 0351F reviewed below except it has a bigger capacity.
Auto Steam Clean
Just like the P0609S above, this one can also clean itself.
The Control Panel
The control panel consists of an LCD display and several cooking options:
Glutinous rice
GABA
Turbo glutinous rice
Mixed/brown rice
Porridge
with some additional special functions:
"Turbo" function speeds up the cooking process
"Slow" cooking mode enables you to cook tender food well
"My mode" lets you manually set the time, degree of softness and stickiness, etc.
Pros
Versatile
Simple design
Easy to use and clean
Durable and reliable
Excellent temperature control
Cons
Does not come with a steam basket
The display could be bigger
6 Cup capacity (uncooked) – 3.0 litre/3.2 quart – Model # CRP-DHSR0609FD
Best for Sticky Rice
Fully programmable, complete with a blue LCD display 14-cooking functions
Hassle-free cooking is simple with fuzzy logic and the intelligent cooking algorithm
Professional Quality X-wall diamond-coated inner bowl
We went the extra mile to ensure our electric rice cooker is as safe as it is easy to use!
Trusted Brand
Included Components: Rice Scoop
Voice navigation for Korean, English, and Chinese
Enhance your experience in the kitchen and level up your cooking skill with this pressure rice cooker combo.
Your Personal Kitchen Assistant
Communicate with it in either Korean, Chinese, or English.
The touch screen control panel is complete with a large blue LCD display and 14 different cooking functions.
It does all of the cooking calculations for you with its fuzzy logic and intelligent cooking algorithm. This is why your rice is always juicy and fluffy.
Teflon-Free Inner Coating
The inner bowl is coated with Cuckoos' very own X-wall diamond coating that's free from Teflon and other harmful substances.
Not only that, but the heat is more evenly distributed across the entire surface.
It's completely nonstick, scratch resistant, and super easy to clean.
Safety First!
It has tons of safety features that increase the lifespan of the cooker and prevent you from burning yourself when checking the rice during or after cooking.
One notable safety feature is the alarm it sounds when it's overheating.
Built to Last
The safety functions, stainless steel design, and diamond coating make this rice cooker one of the most durable models on this list.
Pros
Induction heating
Durable
Lots of safety and cooking features
Highly versatile
Touch screen control panel
Attractive look
3 Cup capacity (uncooked) – 1.5 litre/1.6 quart – Model # CRP-EHSS0309FG
Best for Brown Rice
Featuring Fuzzy Logic and Intelligent Cooking Algorithm
Fully programmable and complete with a blue LED screen and touch selection menu, our rice maker is your personal kitchen assistant!
Designed for Safety
Boasting a full stainless Eco 2.0 interior and ventilation system
With voice navigation and a non-stick coating for effortless cleaning
A great choice for a loner, couple, or anyone else that has a small kitchen with little to no room to spare.
No More Guesswork
With the fuzzy logic intelligent cooking algorithm, the rice cooker automatically detects the type of rice you're cooking.
It automatically makes the necessary changes in temperature, moisture, and time to cook rice to perfection every time.
It Cleans Itself
Like many others on this list, this one also has the ability to clean itself with a simple push of a button.
Compact
Having the capacity of 3 cups of uncooked rice, the CRP-EHSS0309FG takes very little space as it measures only 15 x 11 x 10 inches.
Elegant, Futuristic Design
This one looks like something from a futuristic movie:
A shiny combination of black, silver, and beige color
LCD control panel with a touch selection menu
Voice navigation menu in English, Chinese, and Korean
Premium Inner Build Quality
The inner pot is built to last and the same goes for the nonstick coating which isn't regular Teflon but X-wall diamond.
More Safety Features Than Your Computer
The engineers at Cuckoo went the extra mile to make sure your rice cooker will last you for decades and have implemented a lot of safety features, including:
Remaining Pressure Emitting Device
Automatic Steam Emission Device
Lock Checking Device
Lid Locking Device
Non-Revertible Safety Device
Sensor for 3-Dimensional Warming
Auto Temperature Controlling Device
Pressure Control Device
Secondary Pressure Release Device
Soft Steam Cap
Magnetic Safety Sensor
Thermal Fuse
Malfunction Indicator
Circuit Board Fuse
Blocking Protection Cover
Electric Current Fuse
Alarm for Overheating
Slow Open Mechanism
Secondary Detachable Cover Detector
Inner Pot Detection Device
Pros
Versatile
Cool design
Amazing performance
Durable and reliable
Compact
Fuzzy logic
Cons
So high tech that there is a learning curve
6 Cup capacity (uncooked) – 1 litre/1.5 quart – Model # CR-0655F
This one is perfect for a family to use and will last forever.
Remarkably Simple to Use
I like this model because it is so simple to operate. Small batches of rice or other ingredients can be easily prepared with a push of a button.
If you've never owned a rice cooker before and want something simple to start with, this is a great choice. Nothing could be easier to learn how to use it and make perfect rice every time.
Your family and friends will think you're a genius chef! Don't be surprised if this opens up a whole new world of cuisines and recipes.
A Great Gift!
The most basic model available from Cuckoo is a great wedding present or housewarming gift for novice cooks and pro chefs alike.
Made for Both Home and Commercial Use
Durable and made for beginners through to expert chefs, this is an excellent way to make great rice.
Pros
Lightweight – Easy for table use
Non-stick coated inner pan
Warmer setting
Easy One-switch operation
Cons
Takes a little longer than other rice cookers from this list to cook rice
3 Cup capacity (uncooked) – 1.5 litre/1.6 quart – Model # CR-0351
For cooks who want more choices in cooking rice and other foodstuffs, this is another great choice.
Highly Versatile
I like this one because it can prepare more foods than just rice, which makes it a real kitchen multi-tasker.
Able to Cook Many Varieties of Rice
This rice cooker takes cooking to the next level with many additional features.
For more accomplished rice chefs, this rice pot satisfies the basic need for cooking and keeping rice warm, while moving up a level to timed cooking, as well as cooking brown rice and sticky rice, which can be a bit challenging.
The Turbo cooking function does speed up the cooking cycle. The menu panel is easy to read and navigate.
Pros
Lightweight – Easy for table use
Non-stick coated aluminum inner pan
Settings for Sticky rice, GABA rice & Brown rice
Turbo cooking functions
Menu panel for easy cooking
Cons
Not pressurized for cooking tougher meats or vegetables
No steamer basket included
6 Cup capacity (uncooked) – 3.0 litre/3.2 quart – Model # CRP-FA0610
This is a perfect size pressurized rice pot for a family to use.
Great for Both Large and Small Batches
Large enough to handle a whole chicken or rack of ribs and small enough to make economical amounts of rice or vegetables for times when there are only a couple of people to feed.
Complex Design, Simple to Use
This cooker includes all the features a modern pressure cooker offers while keeping the operating menu simple.
Simplifies Your Life in the Kitchen
Meals can be placed inside the cooker before you leave and with the delayed timing feature, cook it on a timer so that dinner is ready just in time when you get home.
With a pressurized rice cooker, a chef can make many more delicious dishes without having to dirty a bunch of pots and pans.
I think this option works well for couples and small families that want to keep the cooking simple but elevated.
Preparing breakfast oatmeal or tenderizing meat is easily accomplished along with keeping food warm for extended periods without drying out.
Not Just for Rice
Cooking is easy and fun when the cooking appliance can accommodate everything from rice to soup to stew and more.
Pros
Lightweight – Easy for table use
Non-stick coated aluminum inner pan
Settings for Sticky rice, GABA rice & Brown rice
Turbo cooking functions
Menu panel for easy cooking cycle selection
Automatic Steam release
Cons
Voice command feature only in Korean language
No retractable cord
10 Cup capacity (uncooked) – 5.0 litre/5.3 quart – Model # CRP-M1059
Large capacity combined with many cooking options makes this pressurized rice cooker an excellent choice for large families.
Very Versatile
I like how many different cooking functions this rice cooker can accomplish.
With settings for pressurized cooking as well as settings for crispy rice and other specialties, there is no limit to the meals that can be made using such a versatile kitchen appliance.
Specially Made for Large Groups
This is the rice cooker for family reunions and large parties. The 10-cup capacity makes plenty of rice or can be used for creating amazing and easy recipes.
If you feed a lot of people regularly, the large capacity makes for exceptional results that everyone will enjoy.
Other Features
The programmable menu makes it possible to create meals using ingredients from around the world.
Built from durable stainless steel and aluminum, this high-capacity pressurized rice cooker is my choice for the greatest range of uses while remaining durable and reliable for years and years.
Pros
X-wall Diamond Non-stick coated aluminum inner pan
Settings for Sticky rice, GABA rice & Brown rice
Multi-cook functions
Turbo cooking functions
Menu panel for easy cooking cycle selection
Automatic Steam release
Removable Lid for easy cleaning
Steamer Basket included
Cons
Voice command feature only in Korean language
Cuckoo Rice Cooker Buying Guide
The Cuckoo brand is well known throughout Korea and is getting to be better known here in the United States.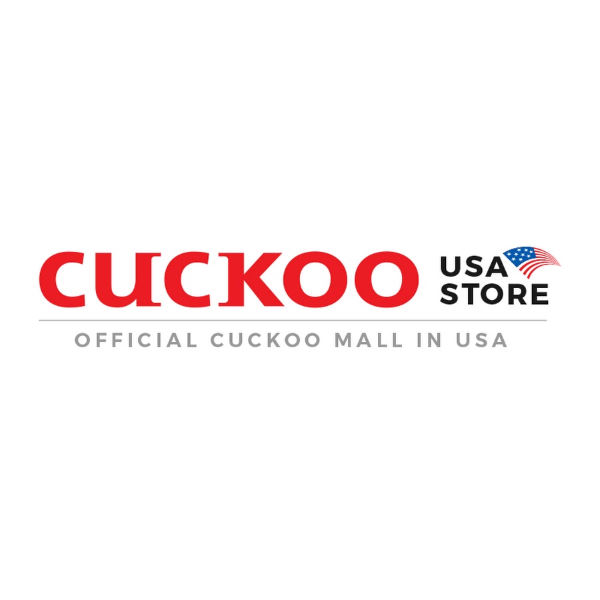 I like the Cuckoo brand because they focus on manufacturing a rice cooker that will last for years and make perfect rice every time.
There are many different models from Cuckoo including Induction Heating rice cookers and ones that connect with Android devices for remote control cooking.
I've found the prices are best on Amazon for Cuckoo's products as well as for many of the other cooking utensils.
Highly Rated By Consumers
Cuckoo brand rice cookers have been around long enough for consumers to offer their opinions and experience.
Over and over again, consumers rate Cuckoo brand rice cooking pots very highly, earning 4.8 stars out of 5 stars on Amazon for the basic model.
With over 40 year's experience manufacturing rice cookers, electric kettles, and other useful kitchen appliances, Cuckoo has the global experience and engineering to satisfy any chef, professional, or home cook.
Easy to use and built using only the finest materials, Cuckoo builds every product to last for years.
Traditional Cuckoo Rice Cookers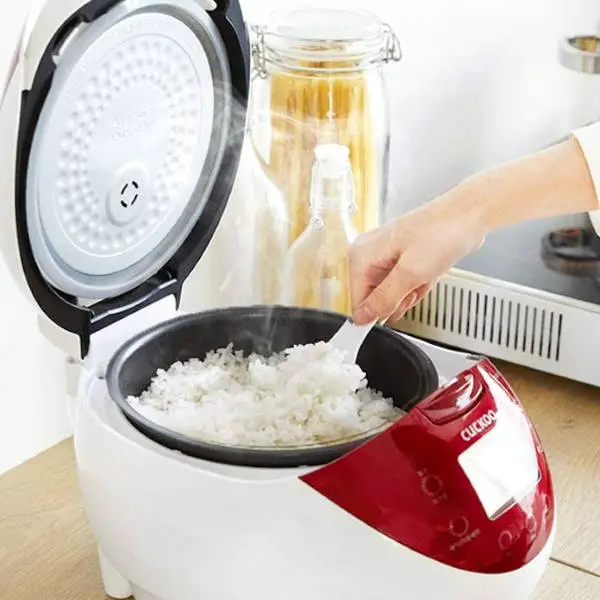 Since 1978, the Cuckoo brand has sold over 25 million rice cookers and is the preferred brand in Korea garnering over 70% of the market. To me, that speaks volumes.
Every Asian country has rice cooker manufacturers but for my money, the Cuckoo brand builds the most user-friendly and durable rice cookers.
I like how easy they are to work with and the ease with which they clean up. Each style has features that turn cooking rice into a pleasure.
Cuckoo offers different traditional rice cookers based on cooking capacity.
Pressurized Cuckoo Rice Cookers
What I like about pressurized rice cookers is the variety of dishes you can prepare in them. Just like the pressure cooker your mother used but with many more advanced features and capabilities.
Pressure cooking makes these rice cookers so much more versatile and the cooking settings are a perfect complement to the advanced technology.
Complete meals can be prepared in one pot making clean-up easier and faster.
Cuckoo pressurized rice cookers feature self-cleaning steam vents and other advantages that make owning and using one a real pleasure from start to finish.
Do You Need A Traditional Rice Cooker Or A Pressurized One?
Over time, rice cookers became more and more sophisticated with additional features to cook things other than rice. Today, there are 2 types available on the market.
The traditional rice cooker works with a heating element activated by weight.
Pressurized ones work similarly to traditional cookers but they use different technology to monitor cooking time and processes. They can cook a wider variety of foods and recipes than a traditional rice cooker.
While a traditional one can cook things like vegetables and meats, their pressurized counterparts can prepare many more dishes that have timed cooking cycles or require pressure to help break down ingredients.
They can braise ribs, chicken, and other meats as well as make combination meals with a large number of ingredients.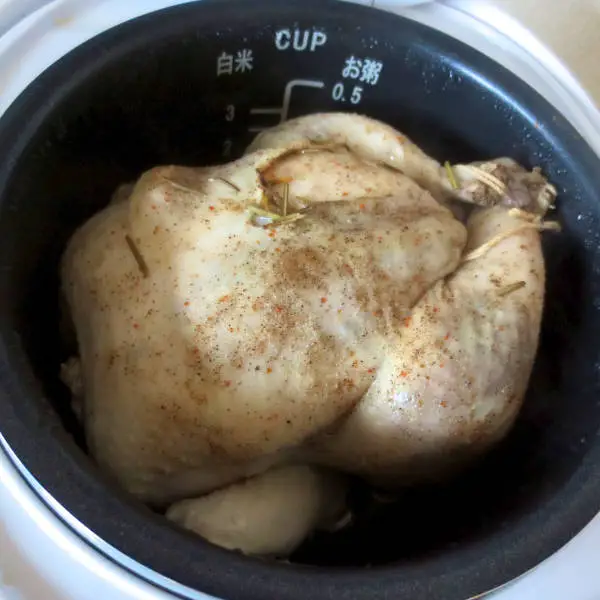 Tips and Tricks on Using Your New Rice Cooker
How Long Does It Take to Cook Rice in Cuckoo?
Depending on the type of rice, the function you choose, how much rice you're cooking, and the model itself, anything from 20 minutes to an hour.
Here are some estimates (per 2 cups, in minutes):
White/Sticky: 28 (regular), 20 (turbo)
Sushi: 35
Mixed: 48
Gaba: 54
How Do You Cook Quinoa in a Cuckoo Rice Cooker?
The process is pretty similar to cooking rice:
Rinse
Place it in the rice cooker and add water (2 cups per 1 cup of quinoa) or broth and a bit of salt
Turn the rice cooker on
Wait for about half an hour
How Do I Make My Cuckoo Rice Cooker English?
Turn on the device
Press and hold the "mode" setting
Keep pressing the same button until you see "voice" or something similar on the display
Using the left and right buttons, find the English setting
Click the "set" button
Here's a video (the particular model in use is CRP-N0681F:
How Long Does Cuckoo Rice Cooker Last?
Depending on the model, how often do you use it, and how well do you maintain it, anything from a year or two to 10 years.
This is just a rule of thumb. There have been cases of people using the same rice cooker (not just Cuckoo) for 15 years and longer.
How Do You Use A Cuckoo Rice Cooker CR-0351F?
Like all Cuckoo rice cookers, this model is extremely easy to use.
Measure the amount of rice you want to cook with the provided measuring cup
Thoroughly wash and rinse the rice
Add water (check the lines inside the pot and match them to your type of rice)
Dry off the inner pot with a rag
Place the pot in the rice cooker
Select the corresponding program
In about 20-30 minutes your rice will be ready. Simple and yummy.
For more information check out this video:
Or read the manual.
About Cuckoo
Is Cuckoo a Korean Brand?
Yes, from South Korea.
The full name is Cuckoo Electronics Co., Ltd.
When Was Cuckoo Korea Established?
It was founded in 1978 under the name Sunkwang Electronics Co., Ltd. It changed its name to Cuckoo in 2002.
Who Is the Founder of Cuckoo Korea?
Frequently Asked Questions
Can You Cook Meat In A Rice Cooker?
Yes, you can cook meat but not in all rice cookers. Some come with steamer baskets that are made for cooking meat and vegetables.
Small note: larger chunks and even some type of meat (beef, for example) take more time to cook than rice. In this case, I'd recommend removing the cooked rice from the rice cooker (that is if you're cooking them both at the same time) or just cook/sear it separately in a pan.
Experiment a little with your rice cooker to get the best results.
Several times when I was in a hurry I wrapped some chicken drumsticks or wings, peppers, and onions in aluminum foil and placed them on top of the rice before turning on the cooker.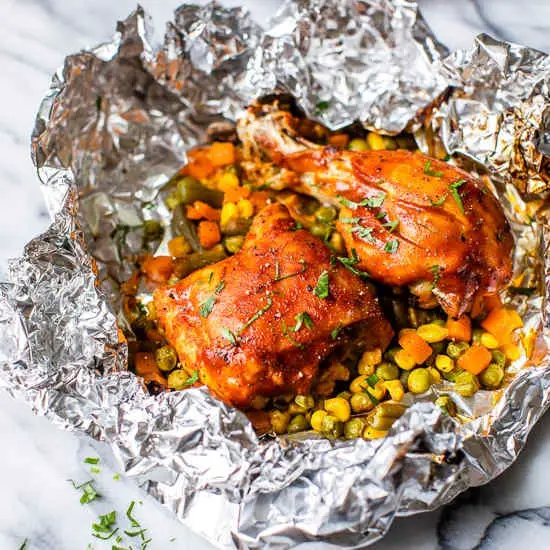 The foil packet speeds up the cooking process.
How Do I Clean My Rice Cooker?
The very first thing you should do is wait until the machine cools down and unplug it.
Remove the inner pot and soak it in some warm soapy water for at least a couple of hours. While waiting, clean any accessories that came with your rice cooker (spatula, measuring cup, etc.)
Wipe the inside and the outside with a damp cloth
Be very, very careful when cleaning the insides – the water from the cloth can damage electrical components, resulting in a short circuit or even worse – a fire.
Read my in-depth guide for thorough cleaning and disinfection.
Can I Cook Sticky Rice In A Rice Cooker?
Not only can you cook sticky rice in a rice cooker but some of them have programs for cooking glutinous rice.
Pro tips:
Do not wash the rice before cooking
Instead, soak it in water for several hours (don't pour the starch-rich water down the drain – you'll use it for cooking)
When pouring rice and water into the rice cooker make sure the water covers the top of the rice but no further (sticky rice to water ratio is 1:1)
What Are The Benefits Of A Rice Cooker?
The most important benefits of a rice cooker are time-saving and it's simplicity.
When cooking rice over the stove you need to constantly watch and stir the rice so it doesn't stick to the bottom of the pan and burn. In most cases, the rice is not as good as if cooked in a rice cooker.
With a rice cooker, you just put the rice and the correct amount of water into it, press start, and you're done. No supervising, no stirring, no burning, and most importantly, the rice is cooked to perfection. Simple as that!
Other benefits include:
No guess measurements for all kinds of rice
Scheduled cooking
Keep warm settings
Uniform cooking
Steaming veggies
Poaching fruit
Traditional Or Pressurized Rice Cookers Belong In Every Kitchen
Given all of the cultures and cuisines that use rice cookers and the amazing flexibility, modern electric rice cookers offer a ton of advantages to beginner cooks as well as experienced chefs. That's why it's not surprising to see many kitchens with rice cookers.
Technology has evolved which makes using a rice cooker much easier and takes all the guesswork out of making rice.
Even exotic rice like Brown rice and GAMA rice can be successfully made without sacrificing taste or texture.
There are dozens of ways to use a modern rice cooking pot and a universe of delicious recipes that can be accomplished using one. It's easy and enjoyable.
Learning the advantages of rice cookers and the smiles you get after using one will tell you why it's a smart thing to do.
What other kitchen appliances do you like from Cuckoo? Show me your list in the comment section below.