Vitamix is a well-known and well-respected name in the kitchen industry. They make not only powerful blenders but also durable and long-lasting. Some of them are the best of the best in their line. Read this Vitamix 5200 review and you'll soon see why it's their elite blending machine.
I've read many reviews about this blender, and when my aunt mentioned how awesome it is, I decided to take a closer look at this model.
In this in-depth review, I'll show you its:
Specs
Features
Why it's a once-in-a-lifetime investment
What makes it stand out from the rest of the heard
And why it's the top-of-the-line blender
You're only minutes away from living the healthy life you deserve.
The Healthiest Investment You Can Get With A Blender
Variable Speed Control
Self-cleaning 64-ounce container is ideal for blending medium to large batches
Design Feature: Radial cooling fan and thermal protection system
From cold to steaming hot in about 6 minutes
Hardened Stainless-Steel Blades
Self-Cleaning
What's in the Box: motor base, 64 oz. container, getting started guide, DVD, classic tamper, Cord: 6 ft
Electrical Ratings: 120 V, 50/60 Hz, 11.5 Amps, and HP- 2-peak
7- year full warranty
The Vitamix 5200 is the perfect kitchen tool for your health and the health of your loved ones. You can create family meals, frozen desserts, drinks, and whatever you imagine.
Let`s see what this blender includes and its technical details for a better understanding of its power.
The Vitamix 5200 Blender Includes From The Box:
Motor base
Classic 64-ounce container
Classic temper
A cookbook
A DVD
A getting started guide
Technical Details
Model #: 5200
Dimensions: 20.5 x 8.75 x 7.25 inches
Power: 2 HP
Electrical ratings: 120 V, 50/60 Hz, 11.5 Amps
Weight: 10 lbs 9 oz
Cord length: 6 ft
Use: household
Blades: laser-cut, stainless-steel hammermill & cutting blades measuring 3-in in diameter
Design features: radial cooling fan and thermal protection system
What Series Is The Vitamix 5200?
This blender is part of the Vitamix C series that has a 2 HP motor (with one exception: 5300 which has 2.2 HP).
The C series has four models to choose from:
Two-speed
Variable-speed
Variable-speed with preprogrammed setting
variable-speed with a 2.2 HP motor
The 5200 model falls into the second category.
What Can The Vitamix Do?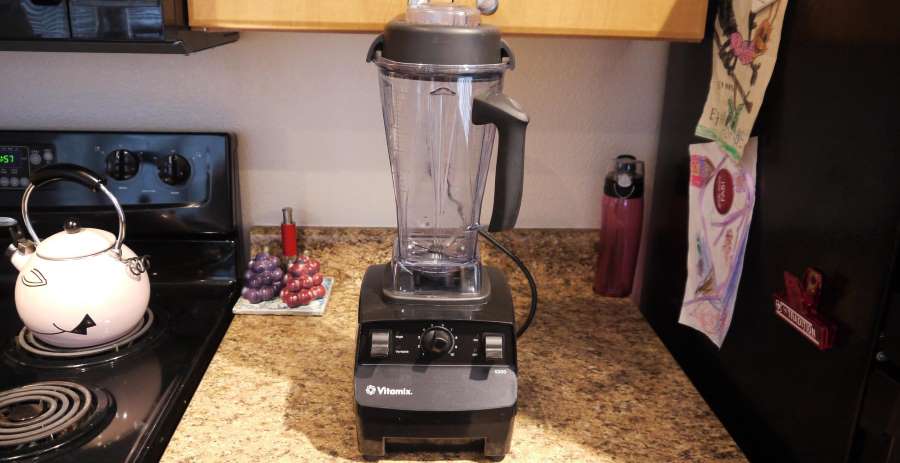 This Vitamix model will make you smile while preparing dishes that you always wanted to do. It is much more fun using it for:
Smoothies
Juices
Milkshakes
Nut butter
Dips & spreads
Purees
Frozen desserts
Dressings
Mixing batters
What makes this blender stand out are these four features:
Food preparation
Making and kneading dough
Grinding coffee beans
Cooking hot soup
Tips To Prevent "Overloading" Your Vitamix Machine
These simple tips will help you to prevent overloading the blender and making a mess. It is important that you don't process the recipes at lower speeds than recommended. The same rule applies to higher speeds, don't use a higher speed than recommended.
Time is also important. Blend your food or beverages until wanted consistency, not more. With a blender, you will get a temper so use it to process thicker mixtures and keep ingredients moving around and through the blades.
Is Vitamix 5200 Worth It?
Of course it's worth it! The best has yet to come. Read the 11 advantages this blender has over its siblings and you'll agree with me that it's the best blender on the market.
Vitamix 5200 Advantages
These 11 features are more than awesome and deserve a special mentioning:
Powerful (2 HP) motor
Easily adjusted speed
Ability to pulverize seeds
Fast blades that can turn cold food into hot (ideal for making soups)
4 blender colors to choose from
Automatic overload protection
Ounces, cups, and milliliters are clearly marked
Variable speed control (10)
BPA-free container with a spill-proof vented lid
7-year warranty
Included cookbook, DVD, and a getting started guide
Important Note
This blender has the ability to mix dough, flour, and seeds. When you purchase it you will get a special blade for wet ingredients so you can prepare smoothies, soups, dressings, and other liquid meals with no worries.
But if you really want to make dough, grind seeds, and make flour you better buy the dry blade container for this. It is recommended by the Vitamix company itself.
So it is better to buy the dry blade extra than take a risk of damaging your machine.
Who Is It for?
Vitamix is a company that produces high-quality blenders for households and professional use. This feature differs from many other blender companies on the market.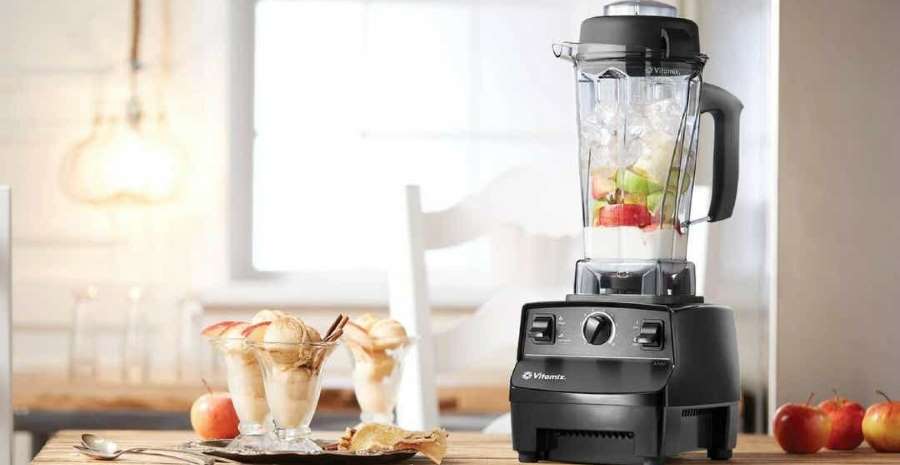 Vitamix 5200 is made for home use so this means that every person can use it in their home. It is powerful and professional enough to satisfy every cook's needs.
How Much Is A Vitamix 5200?
The price tag is a bit high but considering the versatility and durability of this amazing blender, the price is worth it. Check the price tag below.
For this price, you will be able to mix, chop, and blend virtually any food for consuming nutritious meals and beverages for your family and friends.
Return Policy
Vitamix stands behind their quality products and is certain that you will see the value of their standard blender so they are giving you a 30-day money-back guarantee if you won't be satisfied with the product. They will even pay for the return shipping.
Is NutriBullet As Good As Vitamix?
Both NutriBullet and Vitamix are well-known blender brands (another being SharkNinja). Both are exceptionally well blenders but differ in some aspects. I'll be comparing the Vitamix 5200 with NutriBullet Rx.
Vitamix Vs NutriBullet
Product
Watts
Horsepower
RPM
Size [inches]
Size [inches]
20.5 x 8.75 x 7.25
12.9 x 9 x 13
Weight
Weight
10 lbs 9 oz
14.7 lbs
Price Tag
You can notice a major difference between these two blenders just by looking at them. The Vitamix 5200 looks like a standard blender, but its NutriBullet counterpart has a more modern stylish look.
Where it gets interesting is in the specs. While NutriBullets motor has more horsepower (0,3 HP more to be exact), it struggles more to crush ice than the Vitamix. The issue is not with the power itself but with the blade size. You see, Vitamix has larger blades and, therefore, more space to crush it.
What makes Vitamix stand out from Nutribullet, however, is its versatility. For example, it's rare to find a blender capable of mixing and kneading dough.
This is the main reason why I like The Vitamix 5200 more. Trust me, if you make bread on a regular basis, you'll know what I mean.
The price tag difference between these two blenders is quite big. Understandably, Vitamix is more expensive (about twice as much) because it has many more bells and whistles than the NutriBullet. So if you're limited by your budget, then the Rx is your obvious choice.
Because Vitamix is a professional-grade blender you can use it as frequently and extensively as you wish without any worries. However, if something breaks, dismantling the machine will be more cumbersome. But this is rarely the case.
Final Verdict On This Comparison
All in all, both are excellent high-quality durable blenders. They can make excellent smoothies with a silk texture and are more than capable of making hot soups, margaritas, and ice cream.
In the long run, I choose Vitamix 5200 because it's more durable, more capable, and more versatile. I had to pay more for it than the NutriBullet but hey, it's worth every penny.
Vitamix 5200 Summary
Pros
Powerful (2 HP) motor
Easily adjusted speed
Ability to pulverize seeds
Fast blades that can turn cold food into hot (ideal for making soup)
4 blender colors to choose from
Automatic overload protection
Ounces, cups, and milliliters are clearly marked
Variable speed control (10)
BPA-free container with a spill-proof vented lid
7-year warranty
Included cookbook, DVD, and a getting started guide
Super easy to clean
Build quality is top-notch
The Best Blender For You
Vitamix Standard blender is one of the best Vitamix blenders that should satisfy the needs and expectations of even the most demanding users. In this Vitamix 5200 review, you saw which features make this blender the best choice if you like to prepare quality homemade meals for you and your family.
It is powerful, BPA-free, has an overheating control system, and most important – it does its job perfectly.
I saw that many users claim this model to be one of Vitamix's best. They wrote in their reviews that it is powerful enough, easy to clean, blends smooth textures of food, is precise, etc.
Some other customers also reported that they bought it because Vitamix is known for its reputation. They are satisfied and use it daily without problems.
The container is big enough, it has a modern yet classic design, a self-cleaning system (pulse), and even a 7-year warranty, I don't see any blender company having a warranty period this long before. With the purchase, you get a bonus too – a cookbook (with many delicious and healthy recipes), a DVD, and getting starting guide.
Features of this model, performance, and customer reviews (mine included) are enough to surely conclude that this Vitamix blender is worth its money.
📌 Pin Me for Later Reading! 📌
Save this image to Best Blenders on Pinterest.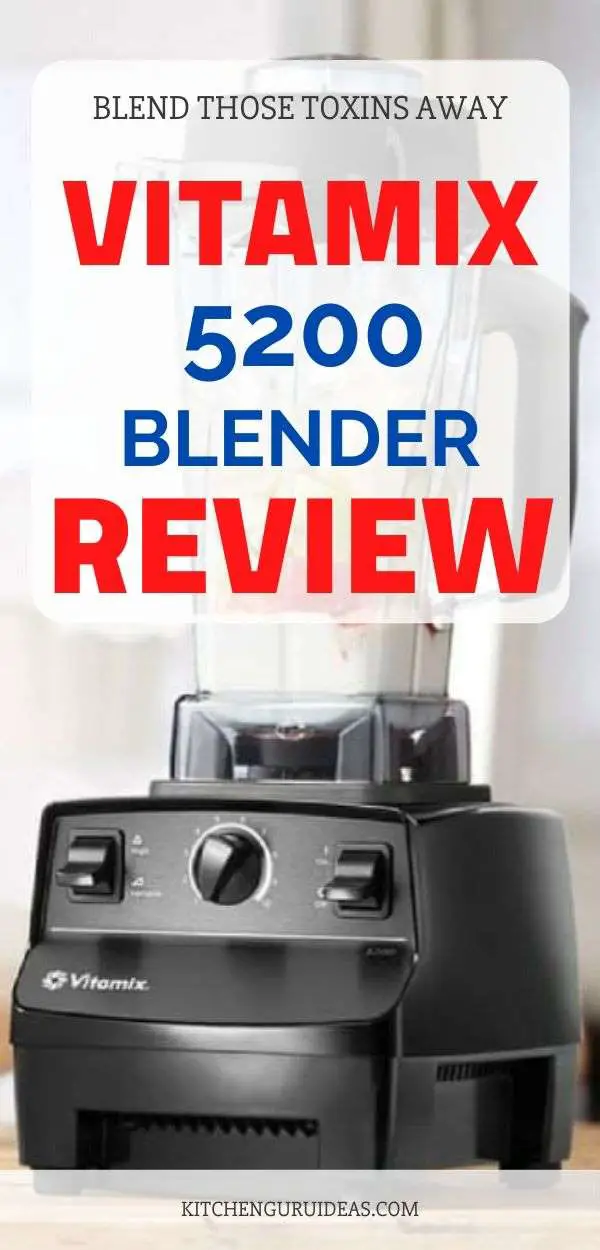 What's your best feature of this blender? Mine's kneading dough.