You don't need to spend a ton of money to live healthily.
These best blenders under $50 are proof of this.
Instead of shelling out hundreds of bucks on expensive blenders that won't do you any justice, save your hard-earned cash and live the life you deserve at the same time.
What Is the Best Blender Under 50 Dollars?
The Best Blenders Under 50 Dollars
La Reveuse Countertop Blender with 20 oz and 24 oz BPA Free Portable Travel Bottles
Ninja fans are going to love this one. It operates and feels the same and it has a much lower price tag.
Make Silky-Smooth Smoothies in Just 15 Seconds
Despite its compact size, this baby packs quite a punch.
Its 600-watt motor and 6-blade assembly make quick work of any ingredient you throw at them, including ice and frozen ingredients.
Although other blenders on this list are better at crushing ice, this one still does the job pretty well.
Button-Free Operation
No settings, programs, options, and other unnecessary complications.
There isn't even an on/off switch.
You just load up the troops, place the cup in the machine, and push it down.
Simple as that.
What's Included
A single 20 oz Tritan cup made that's BPA-free, scratch-proof, and resistant to impacts with a regular solid and go-to lid that is ideal for traveling.
Hassle-Free Cleanup
You can clean the cup and the blades by either pouring soapy water and running the machine or hand washing.
If that is too much for you or you just don't have the time, simply place the cup in the dishwasher.
I don't recommend placing the blade assembly. Rust spots may occur.
What I Don't Like About It
The gaskets are a bit on the hard side. If you don't properly secure the cup, the thing leaks.
They could have added at least one additional cup.
Small but Mighty Smoothie Maker
For this kind of money, you won't find a blender that does a tremendous job of making smoothies.
Pros
Powerful
Simple to use and clean
Lightweight
Small footprint
Relatively quiet
Cons
Only one cup size
Tends to leak
UIO Professional Countertop Blender, 50 oz Glass Pitcher
If ice cream and frozen smoothies are your things, then consider this ice crusher.
Hulk Smash!
Don't be put off by its "low" power of 600 W. It's not all about the wattage.
The overall design (especially the pitcher) and the blades should be considered as well.
This is what the engineers at UIO did.
Once started, the blades spin like a tornado that pulverizes everything that comes into its path.
Because of the spinning motion and the shape of the pitcher, everything (and I do mean everything) is liquefied, not just the bottom part of the pitcher.
50 oz Glass Jug
It's not that common to find a blender with a glass pitcher for this kind of money.
One major advantage glass has over plastic is that they aren't only free from BPA and similar pathogens but it's also resistant to scratches and decolorization (plastic often loses its transparency and in some cases, becomes yellow-ish).
Note: at the time of writing, the title at Amazon says "60 oz" which is a typo.
About the Control Panel
It includes 3 functions:
A pulse button and stepless speed (this is fancy talk for fine speed control).
Other Noteworthy Features
The bottom has rubber pads that hold the blender in place, make it non-slip, and absorb a portion of vibrations, making the blender less noisy.
Cleaning the machine is as simple as 1-2-3. Just pour some warm soapy water into the pitcher, fire it up, and repeat with plain water.
The motor is equipped with overheating protection for increased lifespan.
The blades can be removed from the pitcher in case you wish to clean them separately and/or more thoroughly.
Don't Be Scared by the Smoke
It appears that the brand is plagued by quality control issues.
The first round of smoothies went smoothly. But I can't say for the second.
Once I started the machine, it began to smoke.
I notified customer support about this. They apologized and immediately send a replacement. Kudos!
Cheap but Powerful Blender
I was pleasantly surprised by its raw ice-crushing power. In terms of power, durability, and reliability it is just as good (if not even better) as some other more expensive models.
Pros
Powerful ice-crushing capabilities
Glass pitcher
Easy to use
A snap to clean
Pulse function
Anti-skid bottom
Deik Single Serve Bullet Blender for Shakes and Smoothies with 20 Oz BPA-free Travel Blender Cup
The Deik is a multifunctional kitchen helper that also acts as a food processor.
Versatile
Besides the regular blending, this one also comes with a grinder and chopper attachment.
The grinder attachment or cup is specially made for grinding various nuts and seeds ( including coffee beans) into fine powder.
The Chopper cup finely chops various pieces of meat and vegetables, making meal preparation a breeze.
Ideal for on-the-go
The two 20 oz bottles with travel lids are a perfect option for someone with a busy but healthy lifestyle.
Be it commuting to school/work, going for a walk, cycling, heading to the gym,… These convenient bottles will accompany you anywhere and everywhere.
Minimalistic Yet Functional Design
This blender screams simplicity.
Unlike the UIO above, this one features just a single start button.
Just press it, and the machine does the rest.
BPA-FREE
All of the containers (both smoothie, grinder, and chopper cups) are made from Tritan.
Tritan is a BPA-free plastic that has all of the positive traits of glass with several benefits, one of which is impact- and shatter-resistant.
A Breeze to Clean
The containers are dishwasher safe. Loading and unloading is your only job here.
If you don't have a dishwasher, don't worry. In this case, blending with lukewarm soapy water for 30 – 60 seconds should suffice.
What You Should Be Aware of Before Purchasing
It's quite loud. It makes a bit more noise than the above models.
There are no replacement parts. If the machine breaks and the warranty has run out, you'll have to get another whole blender.
A Powerful Compact Kitchen Assistant
A nice addition to any kitchen, the Deik will declutter your counter and save you precious time in the kitchen without making a dent in your budget.
Pros
Versatile
Grinder and chopper attachment included
Simplistic design
Durable
Powerful
Dishwasher safe cups
Cons
A bit loud
No replacement parts
Hamilton Beach 58181 Blender to Puree, Crush Ice, and Make Shakes and Smoothies
This countertop blender is a classic-looking blender with intuitive controls, a powerful motor, and the functionality to match.
A Well-Respected Brand
Hamilton Beach is a well-known brand in the culinary world.
There isn't a kitchen appliance that they haven't made.
They are especially known for their line of coffee makers, espresso machines, air fryers, indoor grills and griddles, rice cookers, and juicers, to name a few.
Enjoy Smoothies at Home or on-the-go
This blender comes with a 40 oz /1.2 L glass jar, capable of making up to 5 servings at once, and a 20 oz / 600 ml personal travel jar for enjoying healthy and fresh smoothies on the road.
Plenty of Functions
It has the following programs:
Mix
Milkshake
Easyclean
Puree
Smoothie
Icy Drink
And a separate pulse function for crushing ice and dicing.
Quieter Than Most Blenders of the Same Caliber
All blenders have a common issue: they are loud.
While you can hear this one as well, it's much quieter than their counterparts.
This is thanks to its special and unique motor design.
What Grinds My Gears
Despite being quieter than usual, it vibrates quite a lot. To be honest, I sometimes leave my hand on the lid while blending so the thing won't leave and have a life on its own.
Although it has a powerful motor and is advertised as an ice crusher, it doesn't do a good job. In this case, you'll be better off with UIO.
Powerful Without Being Loud
Hamilton Beach proved itself again with this one. Despite its low price tag, it's an amazing blender that handles the job quite well. The heavy-duty glass jar and the quiet motor make it an even better choice.
Pros
Heavy-duty glass jar
Travel cup included
Powerful and quiet motor
User friendly
Durable
Cons
Tends to vibrate
Struggles with ice
KOIOS Powerful 800W 4-in-1 Hand Immersion Blender with 600ml Mixing Beaker, 500ml Food Processor, and Whisk Attachment
This compact hand blender is a powerful and versatile kitchen multitool that gets every job done.
Comfortable
Many immersion blenders I've tried weren't that comfortable to hold, especially after long periods of usage.
They were either too heavy, the weight wasn't distributed properly, the feeling itself was strange, or were slippery when wet.
Not in this case.
The grip feels secure and I can easily hold it with one hand. Once I whisked eggs and my hands were a bit greasy and the thing didn't move despite not holding it any firmer than usual.
Many Accessories Included
What I truly love about this one is its versatility which it gets with its many attachments.
Many hand-held blenders come all by themselves but this one comes with 3 practical accessories:
Chopper
Ballon whisk
Beaker
The 17 oz / 500 ml chopper turns the blender into a food processor. With it, you can easily chop meat, vegetables, and nuts.
The stainless steel balloon whisk is a great addition to any pastry chef and anyone having a sweet tooth. It makes whisking, beating, and frothing much easier and faster.
The beaker is a regular 21 oz / 600 ml glass that is ideal for making smoothies and juices.
Switching between these attachments is fast and simple.
Other Features
It looks and feels sturdy.
It's quieter than all of my previous stick blenders.
The 2-year full replacement warranty is a huge plus.
It has the option to change the speed.
There's Still Room for Improvement
You must hold the power button all throughout the blending process. When I blend multiple things at once, it gets uncomfortable.
If you use it for a while, it becomes a bit too hot to handle.
Whether this is a design flaw or intentional, I don't know,
It doesn't blend frozen fruit and ice all that great.
An Exceptional, Powerful, and Quiet Immersion Blender
This well-made professional-looking product will pulverize almost anything you throw at it. Its multiple attachments and a competitive price tag make it a pretty obvious choice.
Pros
Multi-functional
Easy to use and clean
Sturdy
Speed dial option
Ergonomic
Lightweight
Cons
You need to constantly hold down the button
Heats up fast
Doesn't blend frozen stuff that well
Ergo Chef My Juicer II 300-Watt Stainless Steel Smoothie Blender with Extra Travel Sports Bottle
This compact and lightweight blender is perfect for people living alone, frequent travelers, and those with small living spaces.
Tailor Made for on-the-Go
It comes with two ergonomic 20 oz / 600 ml Tritan sports bottles with carrying handles.
Compact Size for Tight Spaces
Its small footprint of 12 x 12 x 7 inches makes it an ideal kitchen helper for every small household, studio apartment, office, and dorm room.
Great for Parties and Other Gatherings
Having only 4.5 lbs, you can easily carry it to your friends, neighbors, or family members' homes where you'll all enjoy healthy and delicious smoothies within minutes.
Simple Operation
There are no buttons to start it.
It works like a bullet blender. Once you insert the cup, the blender starts doing its magic.
The Same Goes For Cleaning
Replace fruit and/or vegetables with warm water and cleaning detergent, and the machine will be as clean as a whistle in just a few seconds.
Don't Expect Miracles With It
One thing that really disappointed me was its weak motor. It only has 300 watts.
This is more than enough for smoothies but it struggles heavily when faced with other tougher ingredients like ice and nuts.
NOT Dishwasher Safe
Don't fall for this baloney.
Despite being advertised as such, the lids will warp, making closing the bottles impossible.
A Fantastic Smoothie Maker for the Price
Despite its flaws, it still does a decent job of making juices and smoothies for day-to-day activities. Its portable size and 2 sports cups are one of many reasons why this one is one of the best blenders under $50.
Pros
2 Sports bottles included
Remarkably simple to use
Cleaning is a breeze
Convenient
Durable
Sturdy
Cons
Weak motor
Not dishwasher safe
NutriBullet GO Portable Blender for Shakes and Smoothies
When you're on a really tight budget, consider this portable blender by none other than NutriBullet.
The Nutribullet
This is not some Chinese knock-off blender.
This is an actual blender made by none other than the NutriBullet, creators of the original nutrient extractor.
It's Cordless
All other blenders on this list need to be plugged in to operate, limiting their portability.
You can take this one virtually anywhere and everywhere and I'm not talking just about gyms and workplaces but also camping, RVing, traveling, and other outdoor activities.
Long-Lasting Battery
Most blenders need to be recharged after every few cups of smoothies (despite claiming to last 10 or more blending cycles).
This one is true to its word about not needing a recharge before making its 20th cup.
This truly speaks of its quality.
Once it's completely empty, it takes about 3 hours to fully charge.
A Convenient Way of Charging It
You can recharge it with your phone's micro USB cable (which comes with the blender).
If you already own a power bank, you can make smoothies after smoothies without the fear of the blender dying during mid-cycle.
Lacks Performance
Like many cordless blenders, this one also suffers from low performance.
It only has 70 watts which is the lowest wattage on this list.
I noticed that if I don't cut the fruit and veggies into small chunks, it won't blend them completely.
Also, don't bother putting in anything frozen unless you're willing to break or cut these ingredients into smaller pieces (good luck with that).
A Convenient Budget-Oriented Travel Choice
If you're low on cash or don't see the point in spending a small fortune on a blender and wish to enjoy fresh smoothies wherever you go, the NutriBullet GO is the way to go.
Pros
Portable
Holds a decent charge
Tiny and lightweight
Sturdy and durable
Easy to use and clean
What to Consider Before Getting the Best Blender Under 50 Dollars
Even on a tight budget of $50 or less, there is a load of blenders on the market.
But a lot of them are cheap and poorly constructed and if you're not careful, you'll end up with a lemon.
By doing your homework and knowing what to look for, you'll both weed out these, well, weeds and end up with a reliable but cheap blender for years to come.
Intended Use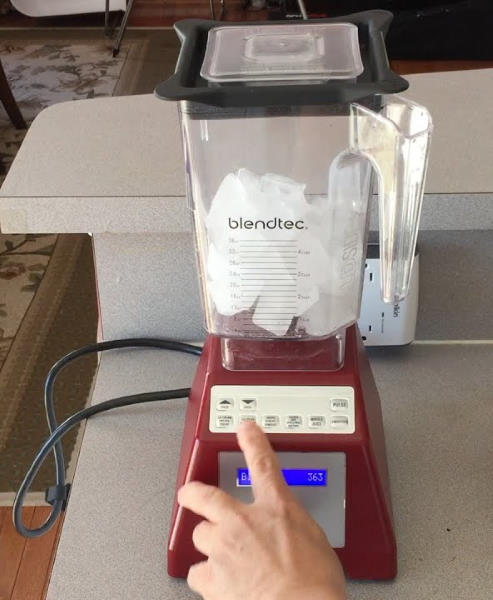 Different blenders have different capabilities.
Some excel at crushing ice while others perform a better job at liquefying leafy greens.
Getting a "one size fits all" blender is next to impossible for this kind of money.
Performance
Generally, the more wattage a blender has, the better job it will do.
As a rule of thumb, consider these wattages:
Below 300 W: Occasional use
Between 300 W – 600 W: Daily use, multiple times per day
Above 600 W: Crushing ice and grinding nuts
If you're not sure, stick with a blender that has around 500 W and you should be fine.
Besides the wattage rating, the blades and their speed (RPMs) also play a significant role.
Look at the shape, thickness, and material of the blade assembly.
A decent blade should have multiple thick stainless steel blades in the shape of a cross.
Sharpness isn't that important.
Size and Portability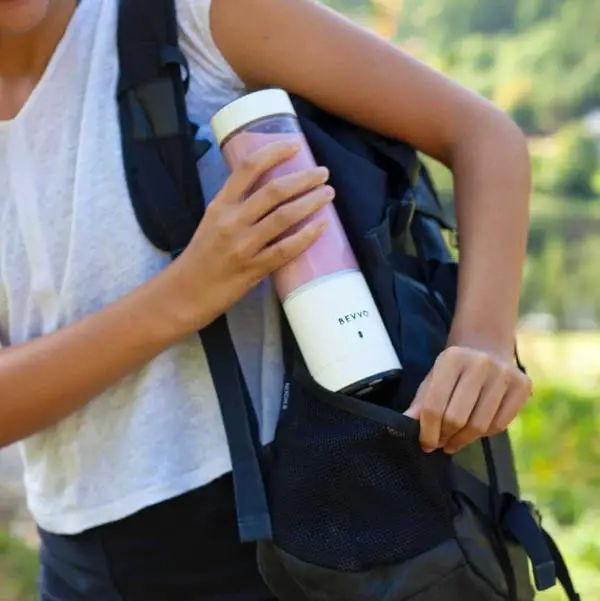 If you have room to spare and intend to make smoothies at the home, office,… basically in just one spot, then a countertop blender is the way to go.
But if you're the kind of person that is often on the move like a camper, traveler, businessman,… consider getting one of those cordless ones.
Convenience
Would you like to be in complete control and have multiple settings and a dial for fine speed control or something that just plain works right from the box?
Having many buttons, settings, and programs isn't always a good thing as you need to first familiarize yourself with them and find out which option works best for that particular situation.
Blenders like the NutriBullet intentionally don't have any buttons, not even an on/off switch. The reason is simplicity.
A lot of people (including myself sometimes) just want a smoothie as fast and conveniently as possible.
Cleanability
Speaking from experience: if your spend more time cleaning an appliance than actually using it, you'll soon stop using it.
What's the point in making smoothies if you already know that you'll have to spend a lot of time cleaning and scrubbing the blender?
That's why it shouldn't come as a surprise that a blender should be easy to clean and that this factor should be just as important as the rest.
Some come with dishwasher-safe parts which make cleaning a child's play. But not everyone is blessed with a dishwasher.
In this case, pouring lukewarm soapy water into the pitcher and turning the machine on should make it squeaky clean.
If not, don't bother with this particular model. There is plenty of other fish in the sea.
Accessories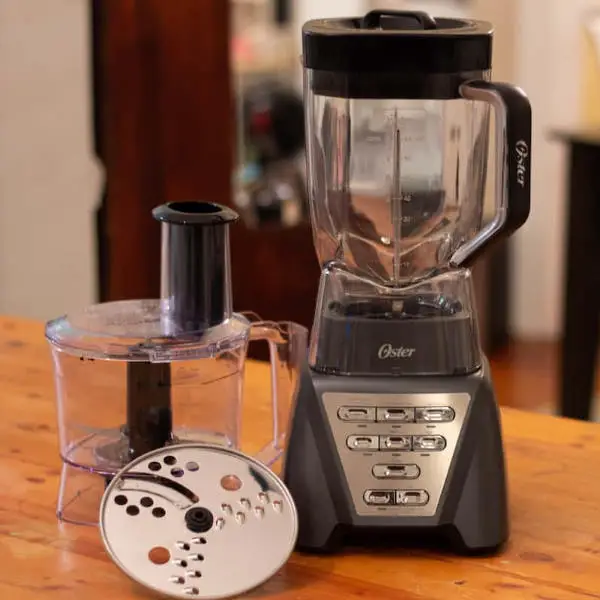 Some blenders come with various attachments that increase their versatility.
These often include:
A food processor attachment
A Grinder
Extra Cups
Travel Mugs
Lids
Additional blades
All of these things do come in handy but this more than often also increases the blender's price tag.
Pitcher Material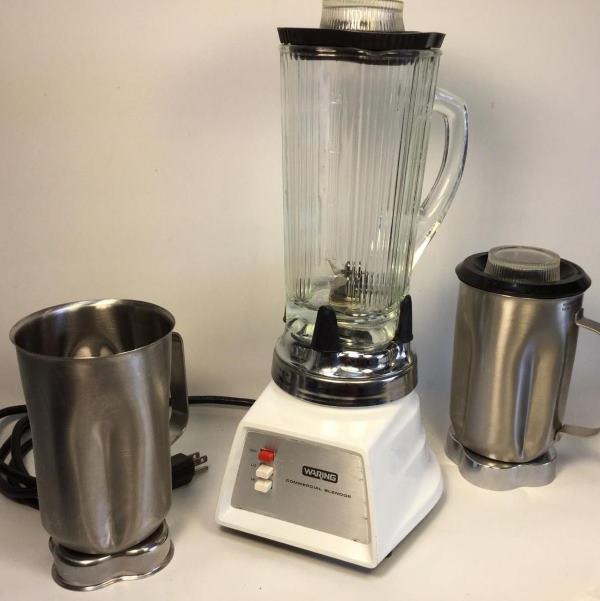 Blenders have plastic, glass, and metal pitchers.
For under $50, you won't find one with a metal pitcher.
Your choices, in this case, are plastic and glass.
The difference in price is negligible and so are other differences.
Both have their own advantages and disadvantages.
In either case, you can't get wrong.
Durability
You have to be really careful when choosing a cheap blender (or any other appliance) as many manufacturers and companies use really cheap and poor materials to lower the price.
Low Budget Doesn't Mean Low Quality
Even for $50 or less, you can still get a fantastic and powerful blender that will satisfy your every need and desire.
You just need to be careful in picking out the right one.
Remember, the best blender under $50 isn't worth $50 or $40 but the one that gets you the best bang for the buck.