Making meals is a time-consuming and tedious task. It takes even longer if the meal is healthy. Blenders simplify this process. Why spend hours on a healthy meal if you can make one with the same ingredients in a matter of minutes? This is what this Ninja Professional Blender review is all about.
SharkNinja made another great blender that is even more sophisticated and powerful than others before. It also has several cups so you can easily take your refreshing smoothie on the road.
This review will inform you about the features of this amazing blender. You will find out why it is right for you. Good nutrition is nothing but in your hands. Give a treat to yourself today.
Your Best Helping Hand in the Kitchen
Ninja BL660 Professional Countertop Blender
With Nutri Ninja Cups
1100 watts of professional performance power
3 speeds, pulse, and single-serve functions
72 Ounce Total Crushing Pitcher pulverizes ice to snow in seconds for creamy frOunceen drinks and smoothies
Two 16 Ounce Nutri Ninja Cups with To Go Lids
Dishwasher-safe and BPA-free parts
Single Serve Blade Assembly
Ninja Professional is a remarkable blender with 1100 watts of power that blends everything you put in it. Its large 72 oz capacity is perfect for creating something healthy and sweet for the whole family. With it, you also get two 16 oz. Nutri Ninja cups with to-go lids for your travel.
It Includes
A pitcher
Nutri Ninja blade assembly
Pitcher lid with locking handle
Stacked blade assembly
Motor base
Power cord
2x Nutri Ninja cup
2x To-go lids
Technical Details
Model: BL660
Voltage: 120V, 60Hz
Power: 1100 watts
Pitcher capacity: 72 oz (2.15 L, 9 cups)
Max liquid capacity: 64 oz (1.9 L, 8 cups)
Nutri Ninja cup capacity: 16 oz (470 ml, 2 cups)
Item dimensions: 8 x 6 x 17 inches
Item weight: 7.6 pounds
Material type: Plastic
Size: 64 ounces
Color: grey
What Could You Prepare with Ninja Professional Blender?
This high-power innovative kitchen system has The Ninja® Total Crushing™ blades that break down the toughest ingredients like ice, nuts, whole fruits, vegetables, and more. You can make different kinds of food or sauces, resort-style frozen drinks, and ice cream for a whole family.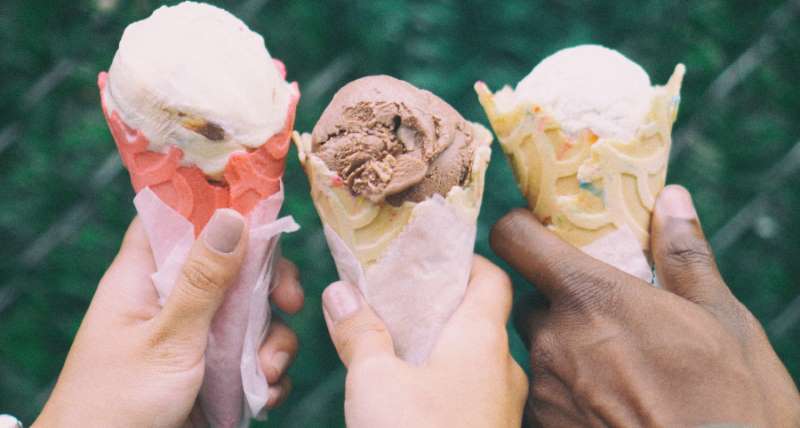 It comes with two Nutri Ninja cups that are appropriate for you to take them with you on your trip, the office, or the gym. Your kids will also love it.
You can make soups with it too. Just wash the vegetables, chop them into big pieces and throw them in the blender. Add herbs and quality oil and blend it until the right density.
The blender is powerful so you have no fear to blend nuts for a homemade spread, it is really better than those from the store that are also full of preservatives and other stuff that we don't know.
Which Speed Should You Choose?
This blender has 3 speeds, pulse, and single-serve functions.
Speed 1 – good for processing & mixing. Use this speed level to mix thin batters, gravies, and marinades, scramble eggs and puree cooked foods. The lowest intensity level is also appropriate for uncooked fruits and chopped vegetables for dips and salsa.
Speed 2 – the second level is right for blending. Use this one to grate hard cheeses, cream soups, grind nuts, beat dips, thorough chopping, and blend sauces and spreads. OK for mixed drinks, powdered drinks, and milkshakes.
Speed 3 – appropriate speed for pureeing, liquefying, and ice-crushing. Use it for mixing smoothies, and frappes, and to liquefy thick mixtures. It is also good for blending whole vegetables and fruits. You should also use this speed level for making chilled beverages or frozen slushes that will include ice snow.
Pulse function – Use this modern function to control chopping and processing food.

Single-serve blending – Ideal for blending frozen fruits.
Hint
The pulse function is a great way to clean your blender: just pour some water into the pitcher and pulse it a few times. It cleans itself great.
Word of Caution
When you are making cream soups don't use hot ingredients. Cool them down to room temperature and then place them in the pitcher. Ninja containers are not intended for hot blending.
Important
Do not use it for more than 4 minutes at a time because it can overheat.
What Makes This Blender Stand out and Why Is It Better Than Other Blenders?
This review also tells you why this blender is better than others already on the market.
The answer is simple: it is a powerful kitchen tool that can spare your time in the kitchen and prepare you the most delicious and nutritious meals, beverages, and sauces for different occasions.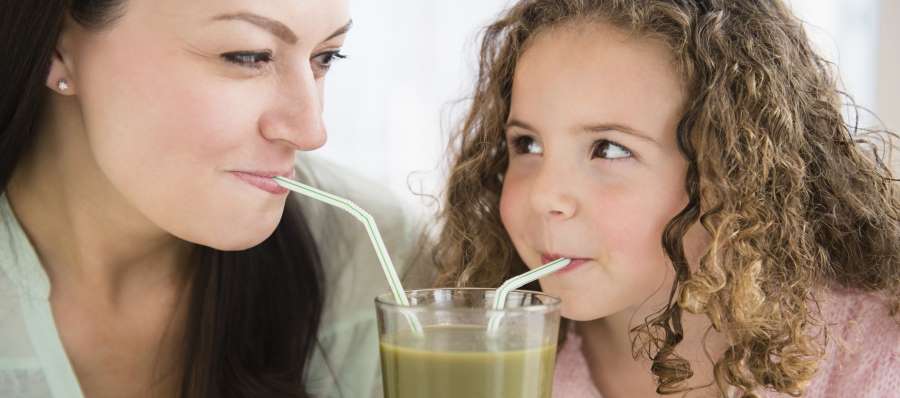 It is a great choice because it has:
1100 watts of power
Total crushing technology for crushing ice in seconds
XL capacity pitcher for whole family enjoyment
Additional 2 cups with to-go lids
All parts are BPA-free
Dishwasher safe
Easy to use
User-friendly
Evenly choppes food
Easy to clean (remember the pulse function)
Stainless steel blades
Can blade whole vegetables and fruits
Who Is It For?
This blender is perfect for families with kids, parents, and those people who love making smoothies and other healthy foods.
Business people and athletes love it because this model has cups included for easy consumption on the road, in the office, or after a good workout in the gym.
It is appropriate for kids to consume a healthy meal or snack in school or at home when they are playing.
How Much Is The Ninja Professional Blender?
You can get this professional 1100 watts blender with a 72 oz pitcher capacity and two additional 16 oz cups with to-go lids for a reasonable price.
The SharkNinja company is giving a 60-day money-back guarantee for the purchased product that doesn't fit you. If you are not satisfied with the product you can return it to them within 60 days after the purchase.
Which Is Better: NutriBullet or Ninja?
If you have searched for the best blender long enough, then you'd realize that there are two major brands dominating the market: NutriBullet and Ninja.
Personally, I like the Ninja more because it's bigger, cheaper, and more versatile.
To find out if this applies the same for you, keep reading.
NutriBullet vs Ninja
Both are blenders, but each one of them has its own distinct features. Let's take a look at them. I'll be comparing this Ninja Professional BL660 with NutriBullet Rx N17-1001:
Product
Watts
Dimensions [in]
Dimensions [in]
8 x 6 x 17
15.16 x 15.16 x 13.11
Weight [lbs]
Capacity of largest pitcher/cup [oz]
Capacity of largest pitcher/cup [oz]
72
33
Size
The Ninja is a full-size blender, while the NutriBullet is not. It's also taller and bulkier. Ninja's largest pitcher has double the capacity.
Power
NutriBullet has 600 watts more than the Ninja but both are powerful enough to crush ice. Because of the higher wattage and RPMs, the NutriBullet is far more efficient at extracting nutrients.
Cost
The Ninja wins this round. At the time of writing it was cheaper than NutriBullet by 25%.
Weight
Even though Ninja is larger, it's lighter than its counterpart by almost half! This makes Ninja a better option for travelers.
Is the Ninja Professional Blender Loud?
All blenders are loud. Unfortunately for this particular Ninja, it is a bit noisier. The main reason isn't the 1100-watt motor itself, but the ice-crushing power added to it. If it's too loud for you, a quick and easy fix is to place it away from walls (especially corners) and put a cloth under it to absorb excessive noise.

I don't recommend using it early in the morning when your loved ones are still asleep or when you have a hangover. If you really want a smoothie or a cocktail then make it the day before and place the glass in the fridge.
TL;DR
Pros
Powerful
Made from durable materials
Can blend even the hardest ingredients
3 speeds
Removable blades for easy cleaning
Easy to use
Remarkably simple to clean
Attractive look
Single-serve cup included
Cons
Noisy
Sometimes the single-serve cup's lid makes a very tight seal and is difficult to remove
Blending Approved By Mother Nature
If you are an athlete, a runner, a fitness freak, or just a person who loves to live healthily; this is the right blender for you.
It is powerful enough to blend almost everything (even ice) so you don't have to worry about its power.
Parents, with this blender you can take care of the whole family because it has a big pitcher. It is great for traveling and when you are out of the home. You can consume a quality meal whenever and wherever you want.
The price is low compared to other blender products on the market of the same caliber. You get an 1100-watt machine that will be your best helping hand in the kitchen.
📌 Pin Me for Later Reading! 📌
Pin this image to Best Blenders on Pinterest.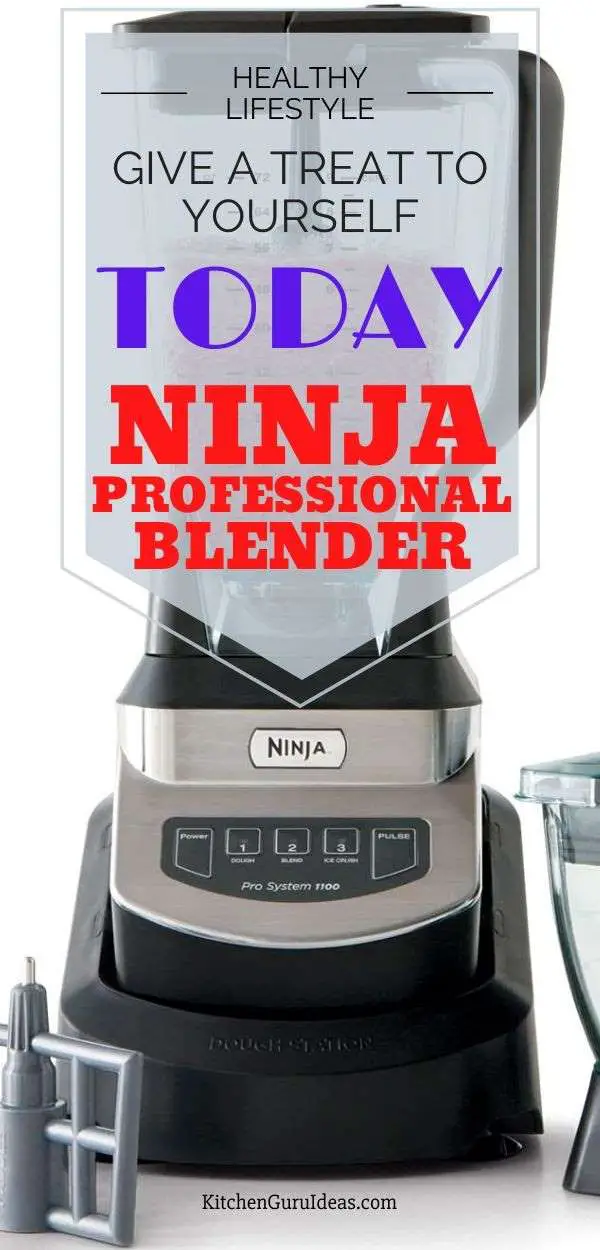 Ever had a Ninja before?