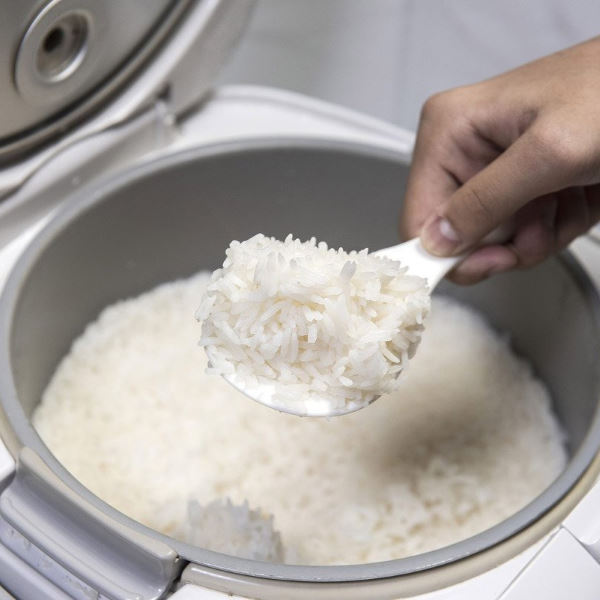 As the name of the rice cooker says, its purpose is quite clear – cooking rice. But not everyone knows how does a rice cooker work and what else you can do with it.
To learn more, keep reading.
How Often Do We Face The Problem Of Improperly Prepared Rice?
Sometimes it looks like gruel and gets sticky. And sometimes, the rice is undercooked. As a result, the whole dish is not as it should be, and has a bad appearance.
A rice cooker is a device that avoids the listed problems. It significantly simplifies the cooking process.
This amazing kitchen appliance comes in handy, especially when cooking Asian cuisine.
The first rice cooker appeared in Japan in the early 1950s. It became a necessary tool for cooks because it facilitated their life.
Moreover, rice is a staple food in all Asian countries. After the appearance of the first rice cooker, it started to gain popularity among rice lovers.
The machine for domestic use can cook from 2 to 10 servings of rice, while a professional one allows you to make up to 60 portions in one session.
Parts of Rice Cooker and Their Functions
A rice cooker consists of a pot, a thermostat, and a measuring cup for water and rice. The only thing you have to do to cook rice is to place it into the pan. A thermostat is also a heating element, and it controls the temperature.
To avoid mistakes in the preparation of rice, you can use a measuring cup. The rice cooker also has the measuring lines inside the pot. It helps to estimate the amount of water.
If you don't have the cup, don't worry. The water level in the cooker should be a little above the rice.
What Are The Types Of Rice Cookers?
There are 2 types of rice cooker lids – glass and plastic. Rice cookers with a glass lid allow you to observe the cooking. But, honestly, if you use the correct proportions of rice and water, then the rice will be perfectly cooked without taking a look every couple of minutes. So having a glass lid is not critical when buying a rice cooker.
The non-stick coating of the container avoids sticking to the side. There must be a hole on the lid for steam to leave.
The electric cord for the convenience of using the rice cooker should be coiled – it extends and twists automatically. Some models have the ability to completely remove the cord.
The electronic control panel allows you to set the cooking mode, and to turn on and off the rice cooker.
How Does A Rice Cooker Work?

Using a measuring cup, you can estimate the required amount of water and rice. Then you put everything into the container and turn on the rice cooker. During operation, the water warms up to a temperature that will never be above the boiling point.
It means that the water does not actually boil, as it happens when you cook it on a stovetop. As a result, the rice absorbs all the water. When it is ready, you only have to turn off the device.
What Else Can You Cook In A Rice Cooker?
A lot of people think that the only thing a rice cooker can do is prepare rice. But they are wrong.
Rice cooker options vary by manufacturer.
Some models are designed only for preparing and heating rice, but they are relatively inexpensive. But besides them, there are advanced models of rice cookers. They, like multicookers, can cook not only rice but also other not complicated dishes.
For example, using a rice cooker, I can cook porridge from pumpkin, buckwheat, millet, etc. I often heat not only previously cooked rice but also any other food in this device.
The added function – pressure cooking – allows for cooking rice quickly. Using the texture mode, you can cook firm rice for salad or soft to fill pies or sushi.
The Keep warm function makes it possible to keep brown or white rice warm for some time. It often happens that I need a bowl of warm rice, but I have no time to warm it up. There are situations when dinner is ready, but we cannot start eating as we wait for someone. And the function allows me to keep warming the dish.
Thanks to the rice cooker, I can cook a delicious pilaf, putting meat, onions, carrots, and other needed ingredients together with rice. I can also prepare rice for making sushi in this device.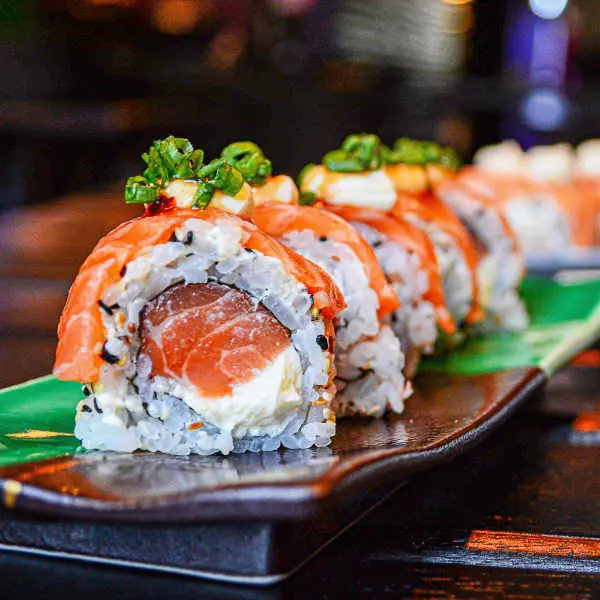 So, the useful functions that many professional models of rice cookers should include:
Keep warm mode that allows you to heat the cooled rice to the desired temperature
Porridge setting for preparing rice for breakfast
Pressure cooker function, which speeds up the cooking process
Automatic shutdown
A fuse that protects the device in the event of an emergency
Automatic cord reel or a detachable cord, which hides it and makes cleaning much simpler and safer.
What Should I Know When Choosing A Rice Cooker?
When choosing a rice cooker, it is better to look for devices with:
Non-stick coated bowls
Measuring lines that facilitate the process of starting the device
A timer
Keep warm function to keep rice and other dishes warm
Inner lid that you can easily remove for cleaning
Summary
As you see, a rice cooker is an irreplaceable assistant in every kitchen. And I can use it not only for cooking rice but also for many other dishes.
And now, when you know how a rice cooker works, you can try to use it. You can find many delicious recipes of Asian cuisine and try to cook it at home. Besides, you can become a true sushi master with such a device.
So, if you want to feel like a Japanese Samurai or a Korean Hwarang, do not wait and get yourself a rice cooker.