Anyone who has ever used a grill (especially a pellet one) has heard these names: Pit Boss and Traeger.
This is no coincidence as both of these brands are household names and some may consider these manufacturers synonymous with pellet grills and wood pellets.
Both brands offer many high-quality and exceptionally-performing pellet grills and wood pellets at different price points, with different features, specs, bells, and whistles.
While, at a glance, the products these brands offer are identical or similar, the truth is a bit more complicated which I will explain in this guide.
In the end, you'll know exactly which brand and product to choose.
Summary
Here's a short summary for all of you folks who don't like long texts or are in a hurry:
Pellet Grills
Grill Pellets
Pros and Cons
Pit Boss
Traeger
Quick Links
What Factors and Specs I'll Be Comparing
Pellet Grills
Temperature Range and Control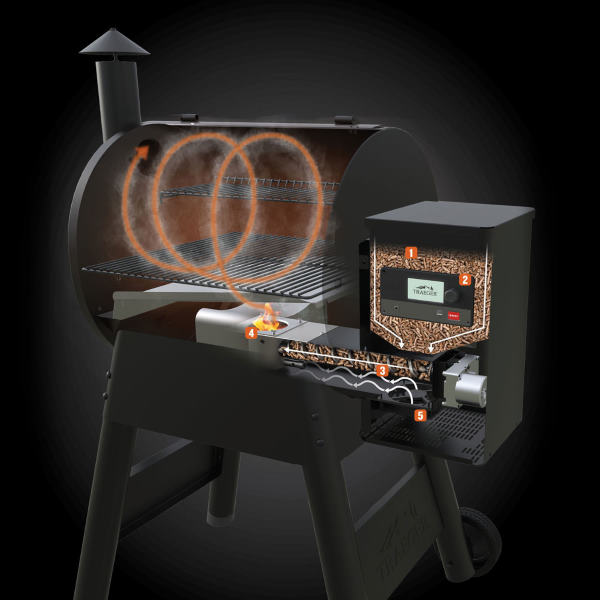 Both Pit Boss and Traeger have a similar temperature range from about 180°F to 500°F (82°C to 260°C). Some models vary, though, but the difference isn't that much, about up to 50°F.
There are, however, a few exceptions to this case with Pit Boss (PB850G, for example) that have the Frame broiler lever which increases the grill's mac temperature to up to 1,000°F (538°C).
When it comes to temperature control, the difference between brands is noticeable.
Pit Boss has the option of direct cooking. Their models contain a sear plate that covers the flame that can be removed. This enables grilling over a direct flame. Traeger doesn't have this option.
Traeger has, however, an improved drivetrain (called the "D2 Direct Drive") that greatly improves the auger motor, airflow, and overall efficiency, resulting in smaller temperature fluctuations, a lower chance of a jam, and improved overall taste.
Size of Cooking Area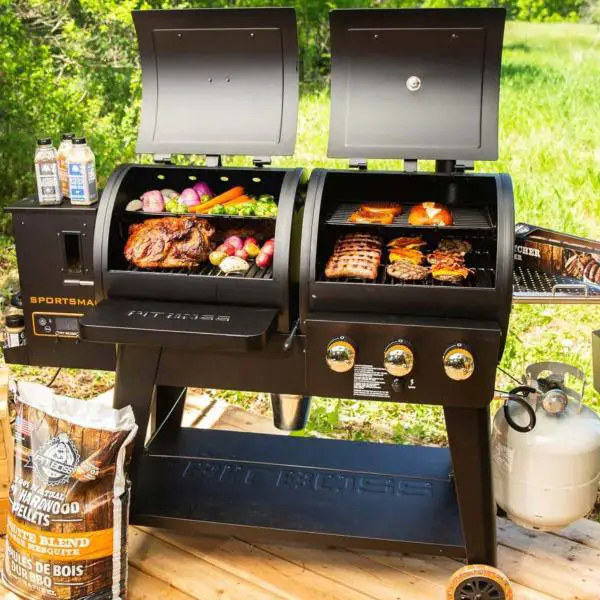 While both manufacturers offer grills and smokers with a wide range of cooking space, Pit Boss has the ones with the largest one.
Its biggest grill (Copperhead 7-series) has around 1,800 square inches and the Traegers' (Timberline 1300) has about 1,300 square inches.
On the other end of the spectrum, both offer portable models with a cooking area of about 200 square inches.
In either case, you can't go wrong. Unless you're hosting really big BBQ parties – in this case, go with Pit Boss.
Price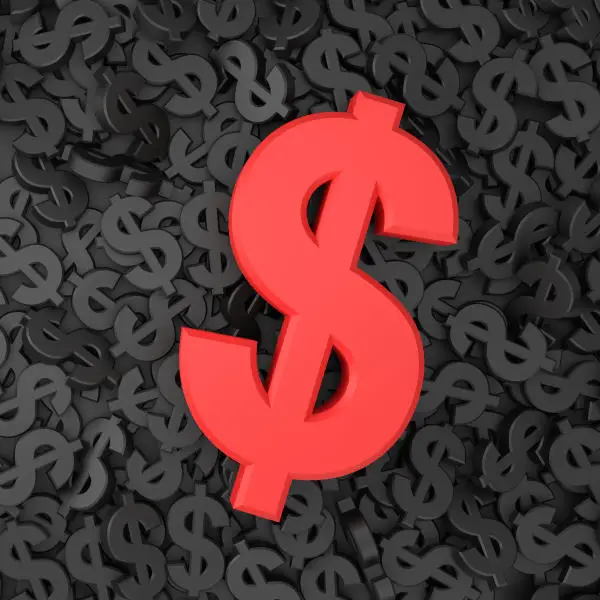 Traeger is more expensive than Pitt Boss.
You can get a decent freestanding Traeger grill for about $500 – $700. The most expensive models cost a grand or more.
Pit Boss' price range is about $100 – $200 less.
In the end, Pitt Boss is a more budget-friendly alternative.
Hopper Size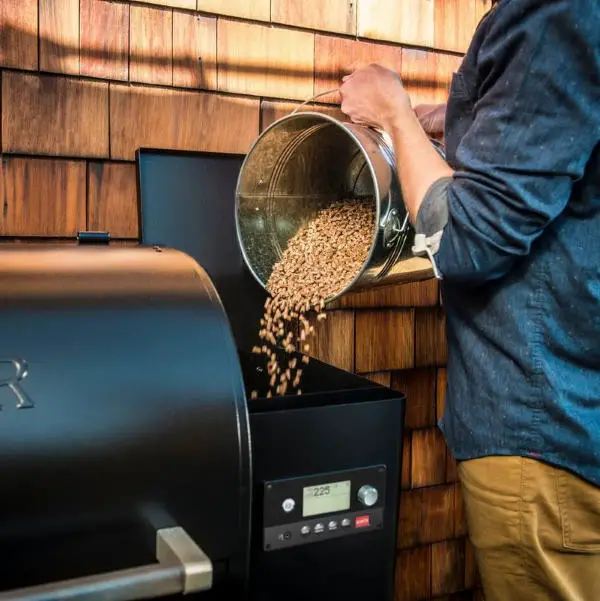 There isn't much of a difference between pellet hopper capacity. Both Traeger and Pit Boss grills have a similar-sized hopper (if you compare grills of similar sizes, that is).
Most freestanding models hold from 18 to 35 lbs of pellets and most portable grills have a capacity of 5 to 10 lbs.
Traeger, however, features a pellet cleanout system and a sensor that alerts you when it's time for a refill. Pit Boss grills only have a side window.
Connectivity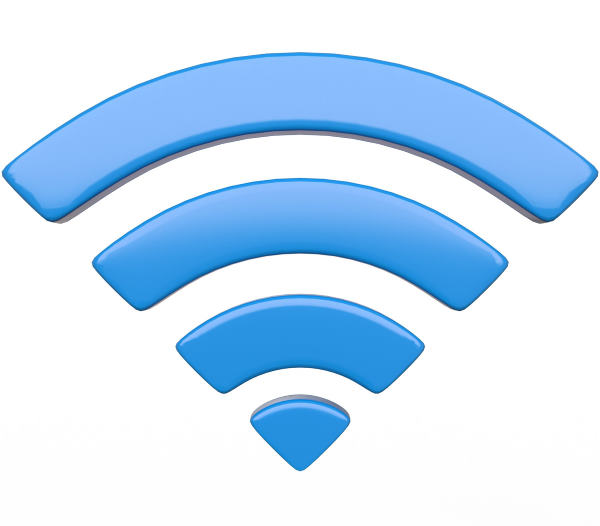 All pellet grills come with a controller that does the job of cooking for you (well, mostly).
Some go a step further and allow you to connect with your smartphone via either WiFi, Bluetooth, or both.
Most Traeger grills feature WiFi while Pit Boss doesn't, especially in their budget series.
High-end grills from both brands are even compatible with Alexa (Pit Boss Pro Series II 1150 and Traeger Pro Series 575, for example) and Google Home (Pit Boss 850 and Traeger Timberline XL, for example).
Build Quality and Construction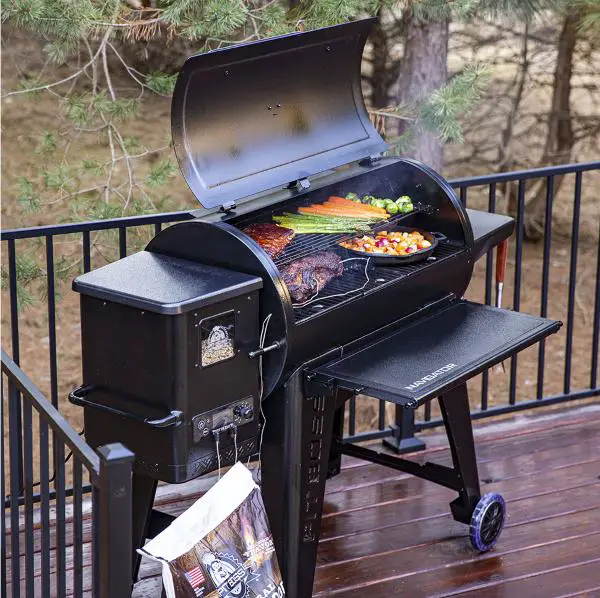 In terms of quality, Traeger wins the race by a mile. Despite a slight decrease in quality since moving its production to China, it's still more durable than Pit Boss.
Both grills and smokers from Traeger are solid and sturdy, usually featuring heavy-gauge 304 stainless steel and a powder coating.
This doesn't mean that Pit Boss grills are junk, though. Their grills and smokers are also made from stainless steel but it's mostly painted with regular heat-resistant paint. There are exceptions to this case, especially the high-end models that rival Traeger.
Warranty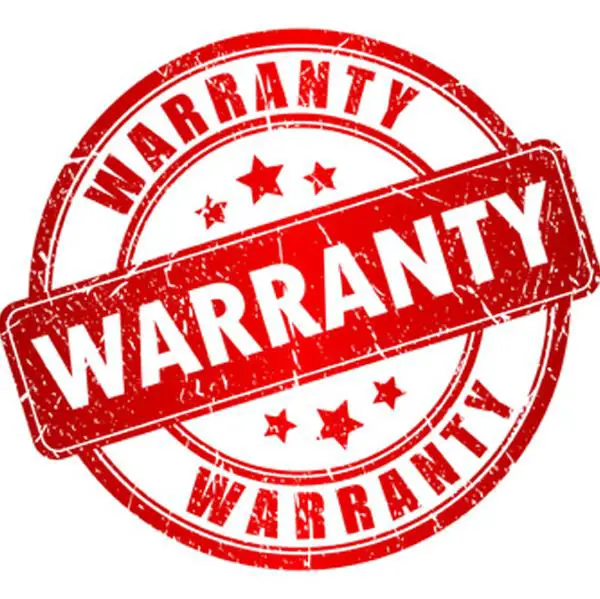 Pit Boss offers an impressive 5-year warranty while Traeger grills come with a 3-year warranty.
Additional Features
Pit Boss doesn't have anything special to offer in this department, besides WiFi and Alexa. You can still get an additional shelf, meat probe, grill cover,… stuff like that.
With Traeger, things get a bit interesting, always adding new bells and whistles to make them more efficient, durable, and convenient. Some of these features include:
WiFire Technology
D2 direct drive controller
Variable fan and auger speed
TurboTemp precise temperature technology
Super Smoke mode
Low pellet alert
Pellet cleanout system
Grill Pellets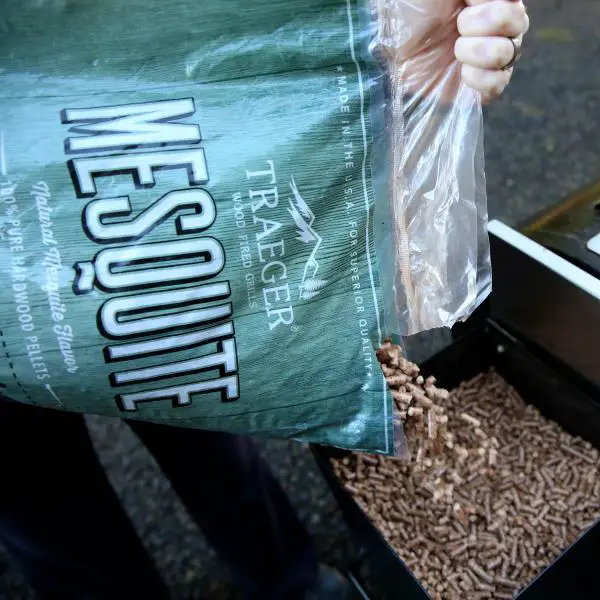 Flavor Variety
Traeger offers 6 flavors of hardwood pellets. These are:
Apple
Hickory
Cherry
Mesquite
Pecan
Signature Blend
Pitt Boss, on the other hand, has a bit more options. You can choose up to 14 different flavors:
Hickory
Apple
Mesquite
Cherry
Maple
Pecan
Whiskey Barrel
Alder
Competition
Oak
Charcoal
Classic
Fruitwood
Trophy
Where Are They Made
Both are made in the USA.
Quality
Surprisingly enough, there isn't a noticeable difference between the quality of Pit Boss and Traeger wood pellets.
Both are made from pure hardwood with no fillers, additives, or sprays.
Price
As with grills, Pit Boss pellets are a bit cheaper than Traeger ones.
Top 3 Best Traeger and Pit Boss Pellet Grills
Best Traeger Pellet Grills
I have already reviewed these models in detail. Check the link below.
Traeger Grills Pro Series 780 Wood Pellet Grill and Smoker
This model was already featured as one of the best grills under $1000.
Traeger Grills Ironwood 885 Wood Pellet Grill and Smoker
I already declared this grill as the best pellet grill for searing in this article.
Traeger Grills Pro Series 575 Wood Pellet Grill and Smoker
It performed so well that I featured it in my previous blog post about the best pellet grills for the money.
Best Pit Boss Pellet Grills
PIT BOSS PB850G Wood Pellet Grill
With the PB850G, you'll be able to feed an entire crowd at once for a very long time.
Holds Approximately 45 Burgers
This cooking gargantuan has a combined cooking area of 879 square inches (porcelain-coated cast iron grates):
Main cooking area is 593 square inches
Warming rack is 286 square inches
which is more than enough to feed your family and friends at once.
Its large 27 lb hopper ensures that you won't run out of fuel during cooking.
Spacious Prep Space
Included with the PB850G are 2 shelves: a front shelf and a side one. Both come with utensil hooks.
The front shelf is also collapsable.
Not Just for Smoking
The grill doesn't only excel at smoking but at searing too.
With the Flame Broiler Lever, you can sear with a direct flame and turn the heat up to 1,000°F (538°C) at the same time.
Set It and Forget It
Just set the temperature and you're done. The grill's digital controller does the rest of the cooking for you.
What's more, it also has WiFi and Bluetooth.
Sturdy and Durable
This thing is built like a tank – and will last like one, too.
The grill is made from durable and heavy-duty stainless steel that's coated in a temperature-resistant powder coating.
Comes With Gifts
Included is a grill cover which costs about $50 and a meat probe.
What I Don't Like About This One
The temperature is a bit off. The biggest temperature difference I had was about 10°F. This didn't have any effect on my smoking sessions though as all of the food made was juicy and delicious.
Inspect every square inch of the grill once it arrives at your doorstep as you may find scratches and dents like I did.
Pit Boss Austin XL Pellet Grill
Is the PB850G too small for you? Then the Austin XL is right up your alley!
Size Matters
Even from a distance, you can easily spot this grill due to its massive size. It's even bigger than the PB850G above which itself is really big.
It comes with a 1000 square inches large cooking area and cast iron cooking grates that are covered in ceramic.
Direct Flame Option
You can sear over an open flame on this grill by simply removing the plate that covers the burner. Once removed, the grill reaches temperatures of up to 500°F (260°C).
Eye-Catching Design
This grill comes in a beautiful color combination of black and bronze. This is, IMHO, way more eye-catching than being completely covered in black.
Will Last You for Quite a While
Even if you don't cover it on a regular basis, it won't rust away or fall apart.
It screams "quality."
The whole thing is made from powder-coated heat-resistant heavy-gauge stainless steel.
Surprisingly Portable
Despite its massive size and heavy weight of 178 lbs (81 kg), you can move it with relative ease.
This is because of the large smooth-rolling wheels.
Other Great Stuff
The hopper holds 31 lbs of pellets which is a 20-lb bag and a half.
Included is 1 meat probe.
The side table doubles as a serving tray.
What Needs Improvement
Temperature control is a bit weird. The temperature difference between the probe and controller can be as high as 20°F (at least in my case). Once you get the grill and set it up, monitor the temperature on a regular basis so you'll get the hang of it.
For this kind of money and size, they could have added WiFi.
PIT BOSS PB700FB1 Pellet Grill
The PIT BOSS PB700FB1 is a solid and reliable grill that's also budget-friendly.
Feed a Crowd
The grill features a combined cooking area of 743 square inches with 2 racks:
Main: 516 square inches
Warming: 227 square inches
Both racks feature porcelain-coated steel grates.
Built to Last
You can cook as much as you can in any weather and you won't have to worry about rust due to its black-powder coating.
Perfect for Searing, Not Just Smoking
With a temperature range of 180-500°F (82°C-260°C), you can smoke, grill, and anything in between, including bake, sea, and roast.
If 500°F isn't enough for you, can add some serious heat to the meat (pun intended) with the Flame Broiler Lever that enables direct flame grilling and temperatures of up to 1,000°F (537°C).
Smoke for Almost a Whole Day
Equipped with a 21-lb hopper, you can smoke ribs, sausages, chicken,… for up to 21 hours.
Other Notable Mentions
The hopper lid doubles as a side table
The controller is super easy to read and set up
Pellets can be removed from the hopper easily
Included is 1 meat probe
The Cons
Some parts may be damaged: scratched, bent, or dented. Inspect each and every component of the grill once you open the box.
Quality control is a bit lacking and needs improvement. In my case, the controller died in the middle of my fourth cookout. Luckily, customer service responded quickly with a replacement unit and I managed to replace the part myself in about 30 minutes (coffee break included).
Pit Boss vs Traeger Pellet Grills
Now that we have checked each and every grill in detail, let us see how they compete against each other.
Pit Boss 850 vs Traeger Pro 780
With a higher temperature range, open flame direct cooking option, larger cooking area, and hopper, I am safe to say that Pit Boss is in this case the winner.
Pit Boss Austin XL vs Traeger Ironwood 885
Despite having the option of open flame searing, Pit Boss doesn't exceed 500°F (the model above reaches up to 1,000°F), making it par with Traeger.
The cooking area is similar (Pit Boss' is bigger by 115 square inches) but the hopper of Pit Boss is much bigger than Traeger's.
Where Traeger really stands out is its WiFi capability – this is something Pit Boss doesn't have.
Which Is Better Then?
If size matters, go for the Pit Boss. If it's convenience you're after, choose Traeger.
Pit Boss 700 vs Traeger Pro 575
Pit Boss has a larger cooking area and a slightly bigger hopper than the Traeger. It lacks WiFi, though.
Traeger has a bit lower minimum temperature of 165°F which is perfect if you want to go really low and slow with your ribs or brisket.
On the other hand, Pit Boss excels at searing thanks to its Flame Broiler which enables direct flame cooking and temperatures of up to 1,000°F.
Which Is Better Then?
Both go neck and neck so it's hard to say. I'd go with Pit Boss if I love both smoking and searing and choose Traeger for maximum taste, ultimate smokiness, and the ability to control it from the living room couch.
Top 3 Best Traeger and Pit Boss Grill Pellets
There isn't much more to say about these pellets apart from what it's already been stated.
Unlike grills, both brands' pellets are great, tasty, and efficient. Their only main difference is the name of the brand.
Best Traeger Pellets
Traeger Grills Signature Blend 100% All-Natural Wood Pellets for Smokers and Pellet Grills
Traeger Grills Apple 100% All-Natural Wood Pellets for Smokers and Pellet Grills
Traeger Grills Hickory 100% All-Natural Wood Pellets for Smokers and Pellet Grills
Best Pit Boss Pellets
Pit Boss 20 lb Competition Blend Hardwood Pellets
Pit Boss 20 lb Apple Blend Hardwood Pellets
Pit Boss 20 lb Hickory Blend Hardwood Pellets
Pit Boss vs Traeger Pellets
Pit Boss Competition Blend vs Traeger Signature Blend
Pit Boss Apple Blend vs Traeger Apple
Pit Boss Hickory Blend vs Traeger Hickory
Other Brands – Viable Alternatives
Pit Boss and Traeger are one of the most known manufacturers of pellet grills and grill pellets but are not the only ones.
There are many other brands that make grills and/or pellets that are just as good (sometimes better) as these two. Some of these are:
Camp Chef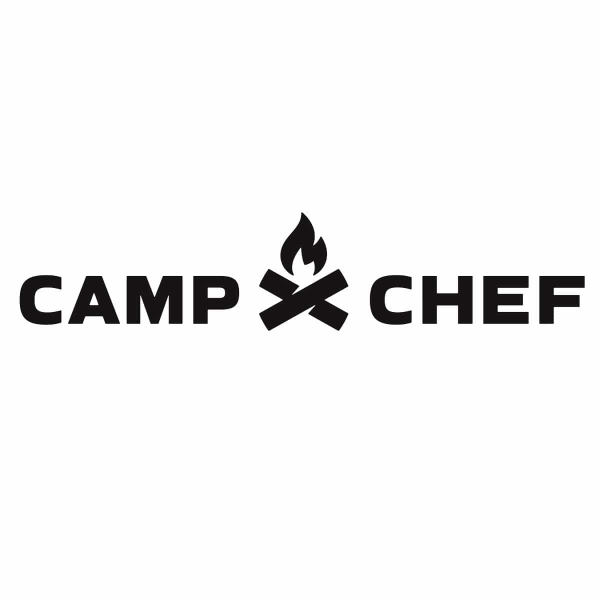 A well-known player in the flat top grill and camping industry, Camp Chef also has their own line of pellet grills (Woodwind and SmokePro being one of their best-selling models ever).
They also make their own pellets which are just as great (both quality and price-wise) as Pit Boss and Traeger. Their bag of Competition Blend is one of their finest examples: a blend of several types of wood that are ideal for anything and everything, especially chicken.
Weber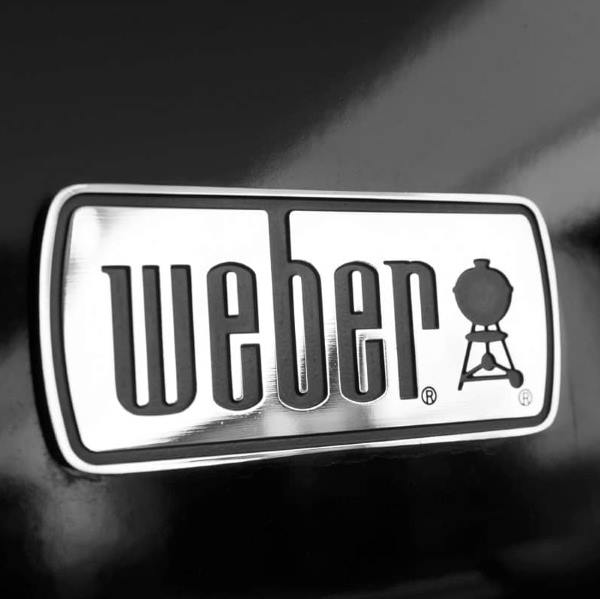 This brand has become quite synonymous with grills and grilling in general, so it's obvious they deserve a mention.
They don't have much to offer in the pellet grill category, having just one series: the SmokeFire. This is a bit strange since they have tons of other grill types on offer.
They also make their own wood pellets (hickory, apple, mesquite, cherry, and Grillmaster blend) that are, again, worth every cent.
Z Grills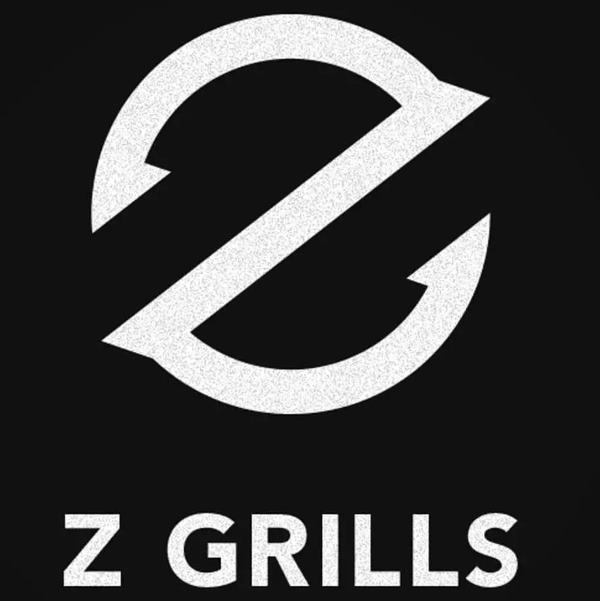 It's a company that specializes in pellet grills, smokers, and wood pellets. This means that they focus all of their knowledge and resources just on one type of grill, resulting in high-quality, reliable, and surprisingly affordable products.
Just like Pit Boss, they make a wide range of pellets grills, from budget options (ZPG-450A, for example) to high-end ones (ZPG-1000E is one of their best-sellers). They even make portable ones that are ideal for cooking on the road.
They also make a wide variety of wood pellets. I've included their fruitwood pellets in my previous article. Check it out. I used them for pork chops and ribs and the taste was amazing! 10/10. Even better than Traeger and Weber pellets. Quite a surprise.
Green Mountain Grills
Similar to Z grills in the way that they specialize in pellet grills and wood pellets.
The build quality and price are similar. One notable difference is that GMG grills all come with WiFi.
Most of their grills are freestanding backyard models with 3 exceptions:
Davy Crocket and Trek (portable grill models)
Grill Pig Trailer Rig (a massive commercial grill on a trailer)
Their line of grill pellets isn't bad either but they lack variety as they only come in 4 flavors:
Apple
Gold blend
Fruitwood
Texas blend
ASMOKE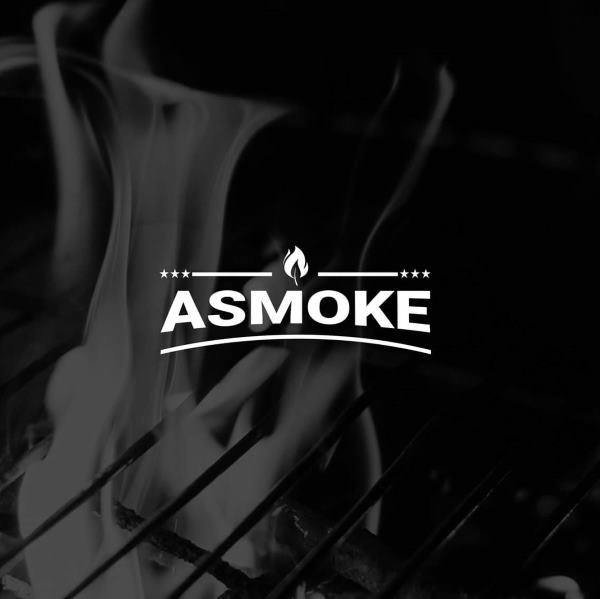 ASMOKE made quite a name for themselves with their selection of pellets grills, wood pellets, and grill accessories.
They make both portable and freestanding grills that are durable, reliable, and relatively cheap, making them an ideal choice for a budget-oriented griller who wants the best bang for their buck.
Keep in mind that their grills don't have WiFi.
Their wood pellet selection is quite small, though, as they only offer Apple.
However, they make up for it with their vast array of accessories. Some include:
Foldable table
Griddle plate
Tongs
Meat claws
BBQ gloves
Scrapers
Char-Griller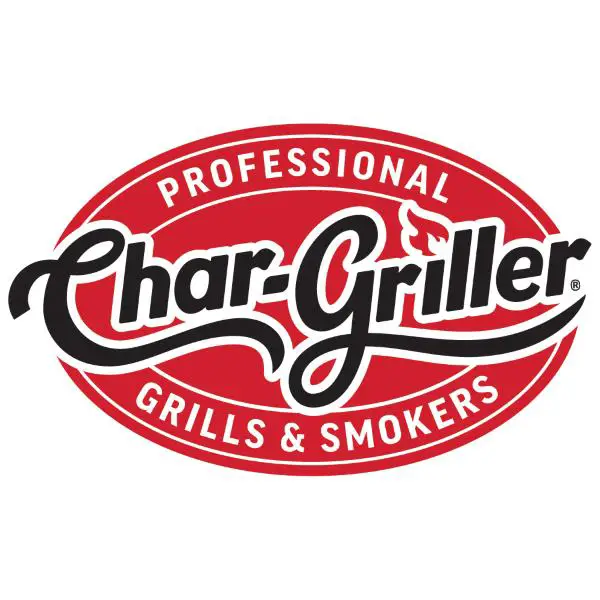 Better known for their line of gas and charcoal grills, Char-Griller entered the pellet grill market with their one and only pellet grill: the 9040 Wood Pro.
They don't offer any wood pellets.
Bear Mountain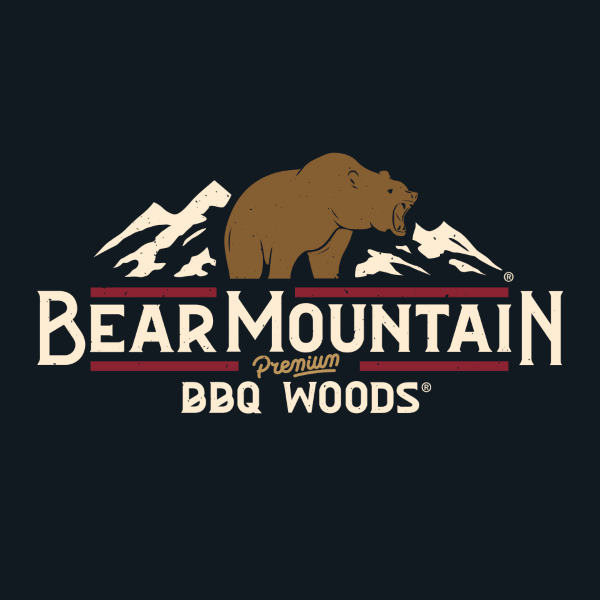 This company doesn't produce pellet grills but they offer 13 different types of wood pellets that greatly improve flavor, leave very little ash, and are surprisingly affordable (around $18 for a 20 lb bag).
These flavors are:
Gourmet Craft blend
Bold Craft blend
Sweet Craft blend
Savory Craft blend
Hickory
Apple
Mesquite
Cheery
Maple
Pecan
Alder
Bourbon
They also make wood chips, wood chunks, and spices.
Kingsford
Another brand that offers grill pellets in a wide variety:
Hickory
Maple
Cherry
Grillmaster's choice blend
Southwest blend
Chef's blend
Memphis BBQ blend
Bourbon BBQ blend
What makes them unique is that they spice their pellets – quite literally. They infuse their pellets with spices like:
Cumin
Chili
Garlic
Onion
Paprika
Basil
Sage
Thyme
Kona
Kona BBQ is a lesser-known brand in the grilling world than Traeger and Pit Boss but they still make great-tasting wood pellets.
Their bags are smaller than the usual 20 lb bags we're accustomed to:
Don't let their small size fool you – these pellets still pack quite a punch and are available in many flavors:
Mesquite
Acacia
Premium blend
Oak
Supreme blend
Apple
Cherry
Sweetwood blend
Hickory
Royal Oak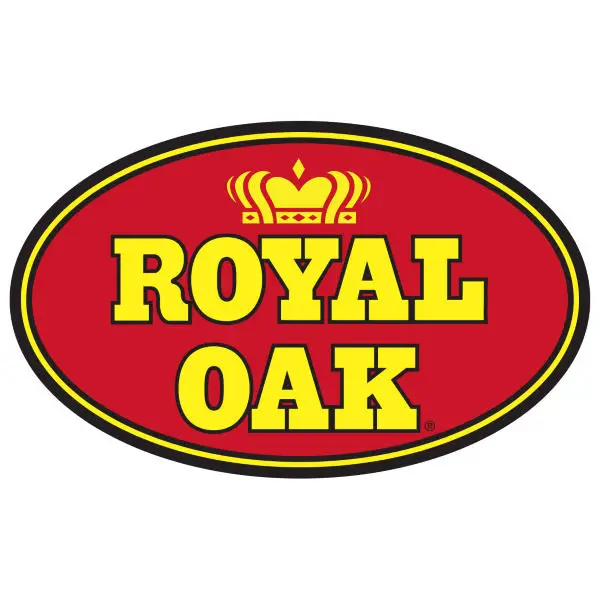 This brand specializes in charcoal briquets and lump charcoal.
This makes them pretty unique regarding pellets as they have created their own unique flavor: charcoal. You won't see this every day.
These pellets are made from actual charcoal and are not wood pellets blended with charcoal.
This actually turns your pellet grill into a charcoal one – with the added convenience, of course.
Lumber Jack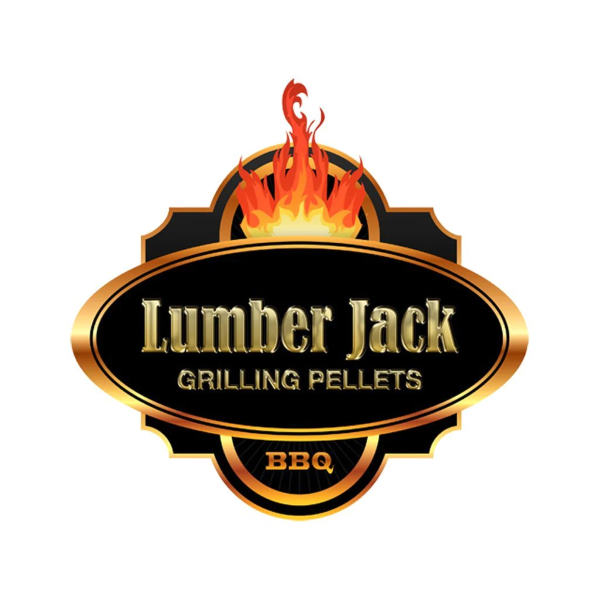 Another great brand of wood pellets you can try and won't regret.
They specialize in making only wood pellets that come in a variety of different flavors:
Pecan blend
Supreme blend
Mesquite blend
Fruitwood blend
Hickory blend
Competition blend
Apple blend
Char hickory
100% oak
100% hickory
100% cherry
About Pit Boss and Traeger
Pit Boss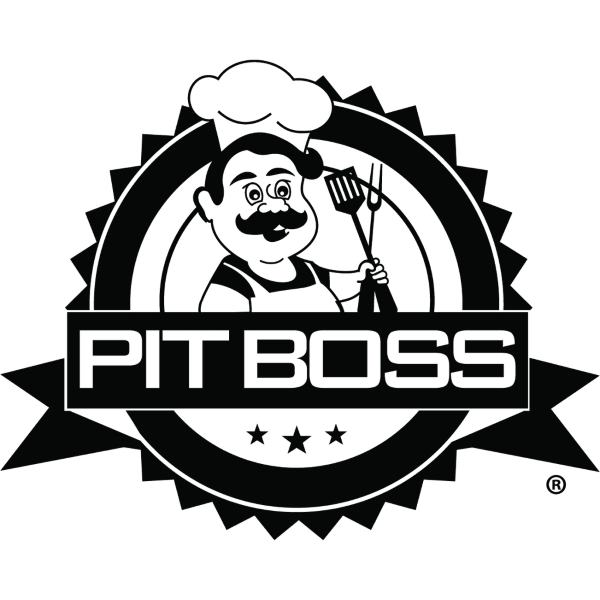 Pit Boss is one of the well-known brands in the pellet grill industry – second only to Traeger.
It's part of a larger company: Dansons, Inc that also owns Louisiana Grills and Country Smokers, among others.
Dansons was founded in 1999 in Alberta, Canada by Dan Thiessen and his two sons with a simple goal in mind: to make grills cheaper without sacrificing the quality.
Now they have every type of grill imaginable, not just pellet. This includes charcoal, gas, and combination grills. They also make one of the best flat top grills on the planet.
Traeger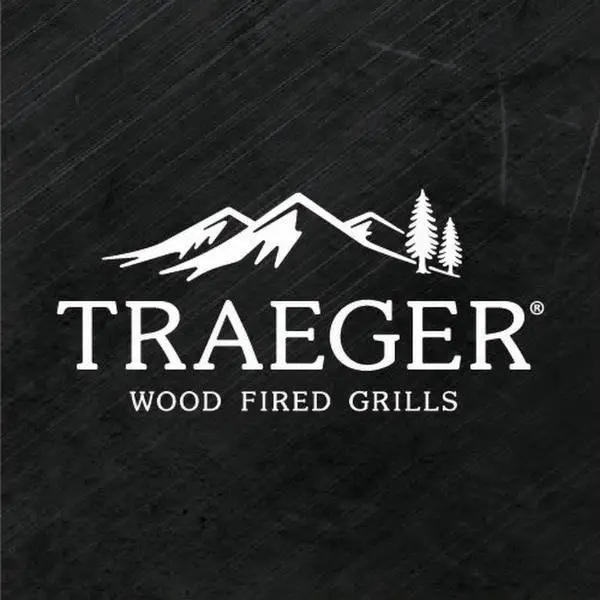 Traeger Grills was established by Joe Traeger in 1985 and patented the design of the pellet grill the next year. This gave him a monopoly for the next 20 years until 2006. Then his patent expired and tons of competitors rushed the market.
Despite this, Traeger is still the largest and most-know pellet grill manufacturer in the world.
Every pellet grill on the market is based on Traeger's original design.
In an ironic twist of events, Joe Traeger and his son Brian left the company and went to work for Dansons. Both were sued by the company, Traeger Grills. It was pretty ugly but I won't delve further into this. For more information on this subject, take a look at this news article.
Conclusion: Which Is Better Traeger or Pit Boss?
There is no definitive answer because everyone has different needs, desires, and budgets. This is why both brands offer tons of different products.
Pit Boss is a budget-friendly alternative to Traeger that offers grills of similar quality at a lower price. The construction and build quality are a bit lower than Traeger's, but it's still way better than some Chinese knock-offs out there.
Keep in mind that some models lack certain quality-of-life features such as WiFi, Bluetooth, hopper level indicator,… especially the low-end ones.
Pit Boss grills also feature a direct cooking option – something that Traeger lacks.
Traeger, although comes with a bigger price tag, also comes with increased quality, bells and whistles to match, and almost all models come equipped with at least WiFi. The controller is more precise and durable – and the same applies to the whole drivetrain.
As for the wood pellets, both are equal in terms of quality, durability, flavor, and price. You can pick either brand and you won't be disappointed.
Which brand do you like better and why? I'm interested in knowing your personal experiences in the comments below.