If you want to dominate at your next BBQ party, you don't only need the best pellet grill and the best ingredients money can buy but also the right type of pellets.
Pellets are just as important as the grill itself. If you choose the wrong pellets, you just might ruin the taste and, in turn, the whole barbecue.
Below, I have gathered the best of the best grill pellets for any occasion, be it smoking, grilling, chicken, burgers, and other types of food and cooking techniques, leaving no stone unturned.
What Are the Best Pellets for a Pellet Grill?
Best Of the Best Smoker Grill Pellets
Lumber Jack Competition Blend Maple-Hickory-Cherry BBQ Grilling Pellets – 20 lbs
Get the best bang for the buck and cover as many types of food and cooking styles as possible in a single bag with Lumber Jack.
Competition Blend
Being a competition blend, this one covers a lot of ground.
Consisting of maple, hickory, and cheery (all of which are 1/3 of the bag), it's best suited for everything and anything, including:
Beef
Pork
Chicken
Turkey
Seafood
Veggies
100% Pure
It's made from purely natural hardwood – no residual sawdust and no second-grade wood here.
What's more, only the bark and cambium layer of trees is used. This is where the trees have the most flavor.
Cook With Peace of Mind
Because the pellets don't have any oils, sprays, fillers, binders, and other artificial ingredients in them, you can rest assured that both the environment and your body won't be contaminated in any way.
Cost-Effective
The pellets are smaller than usual.
This creates a hotter burn and more smoke with very little waste.
Pros
Versatile
Made from pure wood
No additives
Environmentally friendly
Louisiana Grills Texas Mesquite 55408 Pellets, 40-Pound -Limited
Once you'll spice up the grill with these pellets, you'll never go back to charcoal again.
Ideal for Tex-Mex
These pellets give out a strong spicy flavor that will make your Tex-Mex cuisine even more Tex-Mex-y.
Premium Blend
The Texas Mesquite is a combination of maple and mesquite (ratio 2:1), making this ideal for:
Steaks
Burgers
Pork
Veggies
Turkey
100% Natural Hardwood
Only the best of the best trees from North America end up in this bag.
Completely Natural
You won't find any artificial chemicals here.
The pellets are glued together by the wood's natural lignin.
Don't Worry About Running Out
Instead of coming in a regular 1 lb or 20 lb bag, this one comes in a massive 40 lb bag.
Pros
All-natural
Brings out the spiciness
Ideal for big BBQs
Great flavor
Cons
Inconsistent burning
Expect some dust in the bag
BEAR MOUNTAIN Premium BBQ WOODS Premium All Natural Earthy and Bold Oak Smoker Wood Chip Pellets
Backed by pros and enthusiasts alike, these oak cooking pellets will infuse any food you place on the grill with majestic and tasty smoke.
Go Strong With Flavors
When it comes to smoking, especially brisket, Bear Mountain Premium BBQ Woods is your best bet.
If you combine it with the Texas Mesquite reviewed above, your next Texas-style brisket will taste orgasmic.
It doesn't end with briskets. This blend of pellets goes particularly well with other parts of beef including steaks and:
Seafood
Pork
Vegetables
Pizza
Lamb
And other foods that you can smoke.
You can grill and even sear but the result won't be the same.
It's All in the Wood
The fantastic taste and smoke these pellets produce are because of the wood itself – Appalachian oak wood to be precise.
There are no taste or odor additives added.
It's all-natural.
Durable Bag
I've read a lot of complaints from other grillers about how their bag of pellets arrived with at least one tear at their doorstep.
But never with mine.
The bag is tear-resistant and has a thick wall.
Pros
Amazing flavor
Produces very little ash
Almost no dust
100% pure oak
Clean smoke
Cons
Long pellets
Bag may arrive damaged
CookinPellets Premium Hickory Grill Smoker Smoking Wood Pellets, 40 Pound Bag
Infuse them burgers with a strong smokey flavor with these premium hickory pellets.
Premium Pellets for Premium Cooking
The issue with burgers is they have a short cooking time which makes smoking more or less impossible because you need to hit them with as smoke as much as possible in a very short amount of time.
For this, you need strong and aromatic pellets which is what the CookingPellets are.
This blend also goes extremely well with:
Pork (especially pulled)
Brisket
Steak
Vegetables
Fish
Wide Range of Use
Grilling, barbecuing, smoking, or low-and-slow cooking, these pellets have you covered in all cases.
Plenty of Fuel
You get two 40 lb bags which should last you for quite some time.
Enhanced Flavor
Made from the finest parts of only hickory wood (other types of wood aren't mixed in) and without any artificial chemicals that pose a risk to your health and/or environment, these pellets will turn your BBQ into an orchestra of flavors.
Pros
Clean smoke
Amazing flavor
Dense pellets
Efficient burn
Durable bag
Cons
Long pellets
May arrive damaged
Z GRILLS Premium BBQ Wood Pellets for Grilling Smoking Cooking,20 LB Per Bag Made in USA (Fruitwood)
Make a thanksgiving turkey everyone will remember for the rest of their lives using these fruitwood pellets from Z grills.
You Just Can't Go Wrong With a Reputable Brand
Z grills is a very liked brand in the pellet grilling world.
Known by their entry-level and high-end pellet grills, the Z grills never let me down (and neither should you) regardless of the budget.
Their range of pellets is no exception.
Not Just for Thanksgiving
The pellets don't just go well with turkey.
Fruitwood pellets don't give the food a fruity sweet taste but also a pinky color making it ideal for:
Pork
Vegetables
Seafood
Other birds
Combined with hickory, it makes a tasty combination for a brisket.
Eco-Friendly
Having no preservatives and other harmful chemicals, the smoke and ash these pellets produce won't hurt both you and the environment.
The combustion is safe as well (as far as burning wood pellets goes).
No Fillers
It's all-natural American hardwood.
Low-Maintenance
Since they produce very little ash and are as dry as a bone, cleaning your grill becomes child's play.
Pros
Superb taste
Produces very little ash
Efficient burning
No additives or fillers
Lasts quite a while
Cons
The bag may arrive damaged
Green Mountain Grills Premium Texas Pure Hardwood Outdoor BBQ Grilling Pellets
From the creators of the Davy Crockett, one of the best portable pellet grills, the Green Mountain Grills (GMG) pellets are just as exceptional as the grill itself.
A Unique Blend for a Unique Taste
This blend contains black oak, American hickory, and Texas mesquite which creates a unique smokey flavor.
Highly Versatile
Having so many types of wood, there's virtually nothing you can't cook.
Great for smoking, barbecuing, grilling, searing, and anything in between.
Other Reasons Why It's One of the Best Grill Pellets
After the cookout, you'll be surprised by the low amount of ash.
They fire up extremely fast.
Pros
Contains many types of wood
Low moisture content
Premium hardwood without additives
Efficient burning
Leaves very little ash
Ol' Hick Cooking Pellets Genuine Jim Beam Bourbon Barrel Grilling Smoker Cooking Pellets, 40 Pound Bag
Why use bourbon BBQ sauce when you can infuse every fiber of the food while cooking it.
Made From the Barrels Used to Store Bourbon
These pellets aren't made from regular trees but from actual barrels in which Jim Beam bourbon is stored and aged.
Not only is the wood (oak) infused with the aroma but also the barrels are being reused instead of being thrown away at a landfill.
Now, THIS is recycling.
Uses
Being oak, it's best suited for grilling:
Fish
Vegetables
Game
Beef
Pork
Although you can use it with other foods and cooking styles, you won't get the same tasty results as with other types of pellets.
Keep in mind that oak doesn't produce intense smoke. Also, there's little to no aftertaste.
Nothing but Pure Flavor
Just like the barrels, the pellets are made from 100% all-natural oak without any artificial flavoring, glues, and other chemicals.
What you're tasting is pure Jim Beam and nothing else.
The Bag Is Just as Tough As the Brand
In order to make barbecuing as stress-free as possible, they made the bag resistant to tearing and other forms of damage.
Pros
Bourbon-infused aroma
Tear-resistant bag
Not too strong smokey flavor
Made from actual Jim Beam barrels
All natural wood
Camp Chef Smoker Grill Competition Blend Hardwood Pellets, 20 lbs
The Camp Chef Competition blend is the go-to choice for grillers who love to cook low and slow one day and sear at high heat the next.
A Truly Unique Blend of Pellets for Every Palate
Being a competition blend, you can use it on every type of food and for every cooking style.
I found out that his blend goes best with chicken, especially Tahini chicken.
What this blend actually contains is a mystery because it's a closely guarded company secret but some folks reported maple, hickory, and cherry.
Taste the Wood Not the Chemicals
Just like others on this list, the Camp Chef pellets are completely natural hardwood.
No oils, chemicals, or binders added
Efficient and Clean
Low moisture content means faster ignition, clean burn, and little ash.
Pros
Versatile
All-natural
Produce very little ash
Premium hardwood
Efficient burning
Cons
It's nowhere officially stated what woods this blend contains
Rec Tec 40Lb Bag Grills Ultimate Premium Hardwood Grilling Cooking Pellet Barbecue BBQ Grill Smoker Blend, 40 Pound Bag
When it comes to smoking ribs, especially Texas-style, nothing beats this ultimate blend of premium pellets by Rec Tec.
The Perfect Combination of Heat and Flavor
The combination of oak and hickory infuses the food with a mouth-watering smokey taste and provides a consistent burn that really puts the heat to the meat.
Hickory goes great with all sorts of:
While oak excels at grilling:
To name a few.
A Versatile Combination
Hickory is well known for producing intense smokey flavor and is, therefore, the perfect go-to option for smoking and barbecuing but struggles when it comes to high-heat searing.
Oak is perfect for high-temperature cooking but has a faint smoke.
You'd think combining the two would cancel each other out but instead combines the best of both worlds.
While cooking with these particular pellets I've confirmed this statement but also realized that although I've tasted the smoke, it wasn't all that strong.
Maybe because the blend contains more oak than hickory.
Even and Consistent Cook
The pieces are consistent in size, very dry, and tightly packed.
This makes for a consistent temperature and even heat distribution.
Additive- and Binder-Free
It's just pure oak and hickory.
No glues, no filler wood, nothing except pure condensed flavor.
Pros
Wide range of use
No additives
Pure hardwood
Produces little ash
Amazing flavor
Cons
Produces mild smoke
Fast burning
Pit Boss Competition Blend BBQ Wood Pellets – 40 lb Resealable Bag with Pellet Barbeque Cookbook
A balanced combination of taste and smoke, the Pit Boss Competiton blend is the last on this list but certainly not the least.
An Orchestra of Flavors
This blend of maple, hickory, and apple makes the food taste sweet and smokey at the same time.
Perfect for grilling and barbecuing, these pellets have exceeded all my expectations in terms of taste, look, and juiciness.
Even pizza tastes delicious. A rare occasion as most pellets I've tried didn't make pizza any more special than an oven.
If You Have a Pit Boss Grill, Then You Already Know the Quality
The brand has produced many amazing pellet grills over the years.
They also made the pellet grill what it is today.
So it doesn't come as a surprise that their line of pellets is just as amazing as their grills.
Sourced From Local Wood
The pellets are made from all-natural North American hardwood that is free from additives, binders, and scents.
Resealable Bag
You don't see this every day.
In most cases, the bag is either regular or at the very least tear-resistant.
The folks at Pit Boss took a different approach and made the bag as convenient as humanly possible by making it resealable.
Being a 40 lb bag, this feature is a lifesaver.
Gift Included
The pellets come with a neat and practical gift: a cookbook entitled "Wood Pellet Smoker and Grill Cookbook".
This cookbook will increase your cooking arsenal and chances are you'll surprise both yourself and your loved ones at the next cookout.
Pros
Great combination with taste to match
Large and resealable bag
Included cookbook
Efficient burning
No additives or fillers
Last quite a while
Cons
Dusty
Expect a tear upon delivery
Wood Pellet Flavor Guide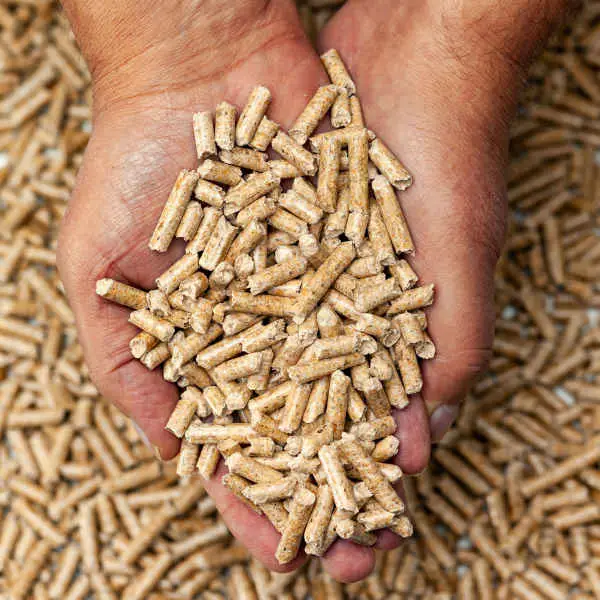 This a short, yet informative buying guide will make your decision on which pellets to choose much easier.
Note: If you're not interested in reading the whole deal, simply scroll down and see the video. It's less than a minute long.
There are many reasons why there are so many different grill pellets on the market.
The main reason is taste. Different wood gives a different taste.
The amount of smoke a certain type of wood produces also varies.
Heat retention is also another factor. Some perform extremely well (meaning you cook at high temperatures without issues) while others don't and are therefore used mainly for low and slow cooking.
Because of this, each type has its own intended use (some go well with beef while others go with pork, and so on).
There are pre-made mixes (called "blends") where there are at least 2 pellets types mixed together for increased versatility and ease of use.
A special type of blend is called a "competition" blend which has a wide variety of pellets and is considered universal (i.e. you can use it on any type of food and cooking style).
Without further ado, let's see the most common wood pellets, how strong/mild is their flavor and their intended use.
Pecan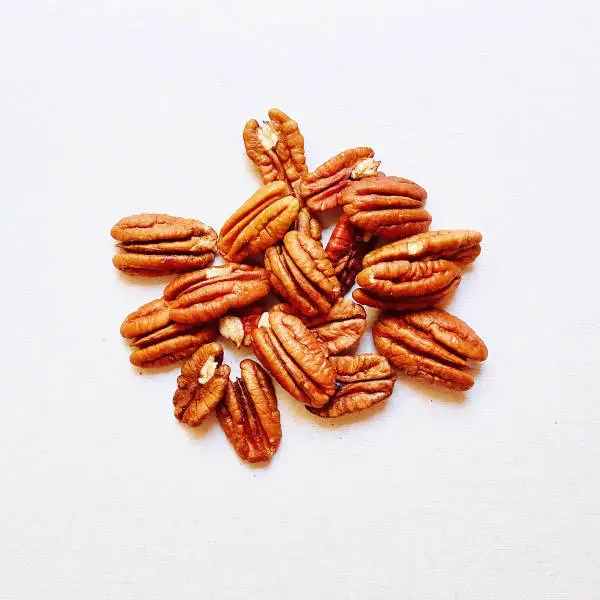 These pellets give out a nutty and somewhat spicy flavor and are ideal for beef, poultry, pork, and pizzas.
Oak
Exceptionally versatile, oak wood pellets produce a strong smokey taste while producing little to mild smoke.
It pairs well with most food, especially game, venison, fish, pork, veggies, and beef.
Mesquite
A go-to choice when it comes to smoking. If the strong super smoky flavor you want, go with mesquite.
It gives a distinct piney flavor full of aroma with a hint of sweetness.
Because of this, it's an obvious choice for beef (try a brisket or reverse sear a tomahawk steak, you won't be sorry).
It goes well with foods with a short cooking time like burgers, sausages, hot dogs, and vegetables, to name a few. This is because of its intense smokey flavor.
Maple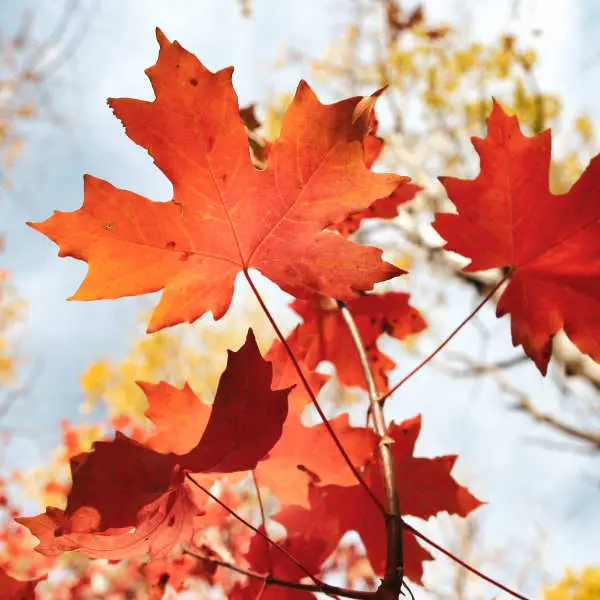 Ever tried maple syrup? The taste is quite similar.
A mixture of smoke and sweetness.
Use it in conjunction with chicken, turkey, vegetables, and even some types of cheese.
Hickory
Burning this bad boy produces a bold smoky flavor that reminds me of bacon.
It doesn't go well with vegetables but it's a great choice for most meat except fish and seafood.
Cherry
A mild type of pellets, it produces a fair bit of smoke and covers your meat with the darkest smoke rings out of all pellets.
It's most commonly used with pork, chicken, and fish. You won't go wrong if you use it with other foods.
Apple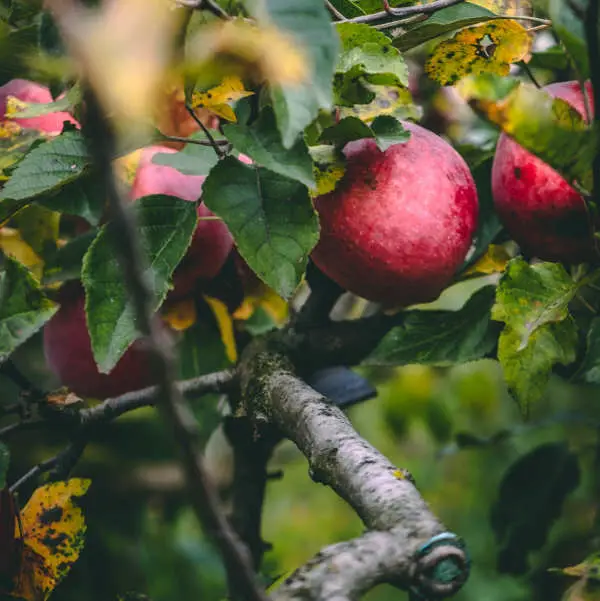 Apple pellets enhance the food with light sweet fruity smoke that compliments pork (ribs especially), chicken, turkey, and to some extent, fish.
Alder
A mild wood best known for its mild flavor with a hint of sweetness.
These pellets produce quite a lot of smoke, making them a great option for pork (bacon especially) and even delicate foods like chicken and fish.
What Type of Pellets Should I Buy?
This is a quick summary of the above.
I recommend sticking with these types depending on the type of food you're planning on cooking:
Pizza: Pecan
Poultry (Chicken, Turkey): Cherry, apple, mesquite, pecan, alder
Fish: Hickory, oak, alder, cherry, apple
Steak: Mesquite, hickory, pecan
Brisket: Mesquite and hickory
Pork Ribs: Cherry and Mesquite
Burgers and Sausages: Pecan, hickory, mesquite, oak
Game: Oak
Vegetables: Hickory, mesquite, oak, apple, cherry
Let's look at this from a different angle:
Pecan: Pizza, poultry, steak, burgers, sausages
Oak: Fish, burgers, sausages, game, beef, vegetables
Mesquite: Beef, burgers, sausages, hot dogs, vegetables, pork, turkey
Maple: Poultry, vegetables, cheese
Hickory: All "land" meat
Cherry: Pork, chicken, fish, vegetables
Apple: Pork, chicken, fish, vegetables
Alder: Pork, chicken, fish
Competition Blend: all of the above
Wood Pellet Flavor Chart
If you find the lists above confusing, this should make the job easier.
| | Chicken | Turkey | Beef | Burgers | Seafood | Vegetables | Game | Pork | Pizza |
| --- | --- | --- | --- | --- | --- | --- | --- | --- | --- |
| Pecan | | | | | | | | | |
| Oak | | | | | | | | | |
| Mesquite | | | | | | | | | |
| Maple | | | | | | | | | |
| Hickory | | | | | | | | | |
| Cherry | | | | | | | | | |
| Apple | | | | | | | | | |
| Alder | | | | | | | | | |
| Competition Blend | | | | | | | | | |
How to Grill With Wood Pellets
Here you'll learn how to properly use pellets on all types of grills, not just pellet ones.
How to Use Wood Pellets on a Pellet Grill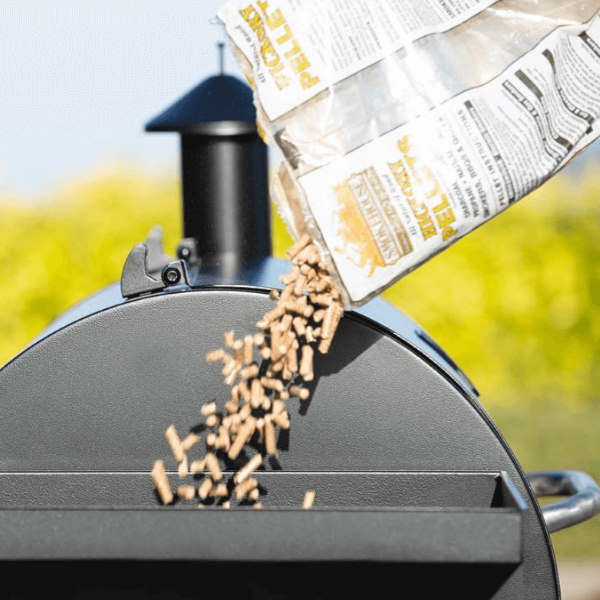 Your only job here is to fill the hopper and close the lid.
Then set the controller and off you go cookin'.
How to Use Wood Pellets on a Gas Grill
There are several ways you can do this:
Smoker box method
Pellet tube method
Pan method
Smoke bomb method
Smoker Box Method
A smoker box is exactly what it sounds like: a box in which you place pellets so you can safely smoke.
Preheat the grill
Fill the box with pellets and spread them evenly
Set up the grill for indirect cooking by turning off at least one burner
Place the box on the lit burner

The flames will quickly ignite the pellets

Wait a while until the pellets inside get hot

If you have a probe, the internal temperature should be around 250°F (121°C)

Place the food above the burners you've turned off previously
Smoker Tube Method
This is a variation of the above method instead of a box it's a (hexagonal or round) tube.
The process is pretty much the same with some minor differences:
Fill up the tube almost to the top
Place the tube on the warming rack
Ignite it

You can use a torch, heat gun, match, burner, lighter,…

Let it burn for about a minute
Preheat the grill
Set up the grill for indirect cooking by turning off at least one burner
Place the food above the burners you've turned off previously
Pan Method
Fill a pan with pellets up to about 1/3 or 1/2 max
Place a sheet of aluminum foil and make a few holes
Preheat the grill
Turn off all the burners except one
Place the pan over the lit burner
Place the food above the burners you've turned off previously
Smoke Bomb Method
Also known as the foil pouch method, it's the simplest and cheapest method.
You only need a sheet of aluminum foil.
Keep in mind that this thing lasts between half an hour to one hour.
Prepare at least another one ahead of time.
Tear a sheet or two of aluminum foil
Place a handful or two of pellets in the middle
Crimp or fold the edges
Make some holes in the top
Place the bomb/pouch above the burner under the grates
Turn only the burner above the bomb on
Preheat the grill
Place the food above the burners you've turned off previously
How to Use Wood Pellets in a Charcoal Grill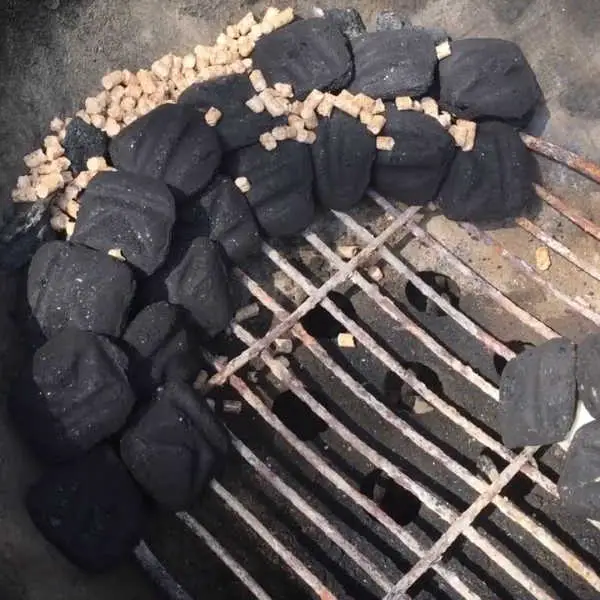 Fill half a cup or a whole cup with pellets
Arrange the charcoal for low and slow cooking

I'm going with the snake method in this case because it's my favorite

Add the pellets on top of the charcoal
Ignite the charcoal snake at one end
Wait for the grill to heat up
Tip: Add a smoke bomb or two for increased flavor
Note that a cup of pellets should last you about an hour and a half.
You can also smoke the same way you would on a gas grill.
How to Use Wood Pellets in a Smoker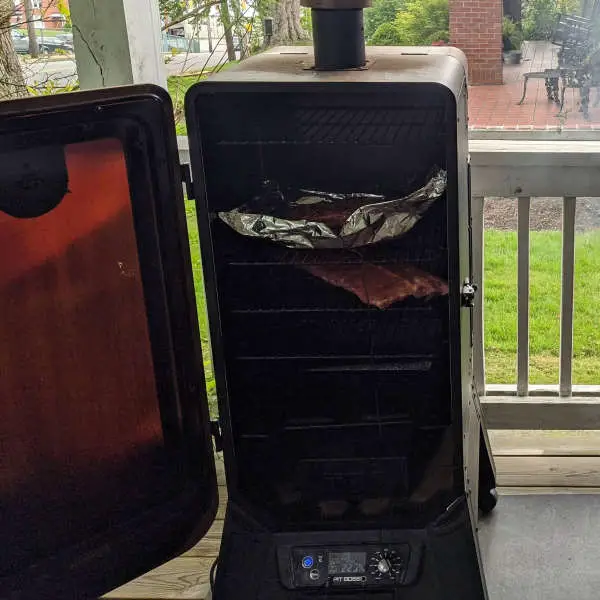 The process of using pellets in a vertical pellet smoker is the same as with a pellet grill.
Just fill up the hopper with pellets, set the controller, and off you go.
Frequently Asked Questions Regarding Grill Pellets
What Pellets Give off the Most Smoke?
Hickory and Mesquite produce the most smoke.
How Long Does a 20 Pound Bag of Pellets Last?
Depending on the cooking temperature, outside temperature, and the quality of the pellets themselves, most 20 lb pound bags will last between 6 to 20 hours.
This translates to about 1 – 3 lbs of pellets per hour.
The higher the temperature, the faster they burn.
When smoking or cooking low and slow at 250°F (121°C), expect the bag to last for about 20 hours. If you're planning on searing at high heat (at least 450°F or 232°C), it won't last you more than 6 hours.
Can You Leave Pellets in the Hopper?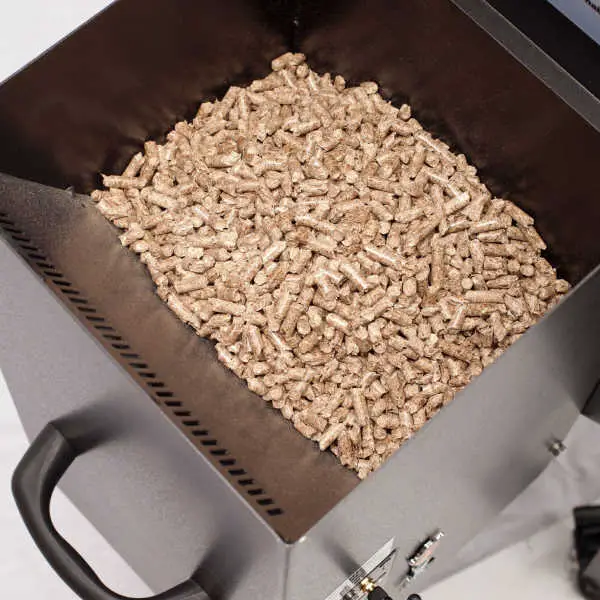 You won't know until you try it.
Some sources say no while some grillers reported always leaving their hopper full and never emptying it without issues.
Go figure, right?
The main concern here is moisture.
Pellets are naturally dry but if they get somehow wet (during a storm or if it's very humid outside), they either swell up and fall apart or rot.
If they fall apart, they can easily jam the auger and start a fire.
Rotting speaks mostly for itself. What most people overlook in this case is that the metal surrounding the rotting pellets can begin to rot itself.
I personally leave the pellets and I never had any issues. I always store the grill in a cool dry place with the cover on. I also use it regularly (at least once or twice a week).
While it's a good practice to empty the hopper after every cookout it's a very time-consuming task.
And time is something most of us can't waste.
Do Wood Pellets Go Bad?
If stored and handled properly, no.
Moisture and rough handling are the main reasons why pellets go bad.
So if you store them in a cool and dry place (preferably in a sealed bag), and you don't throw them around like a football, the pellets won't go bad.
This, of course, applies to pellets of proper quality. By proper, I mean high-quality.
Can You Use Regular Pellets in a Pellet Grill?
Yes, you can but there's a chance you can ruin the taste, your health, or both.
Regular pellets aren't made with consumption in mind (hence the name "heating" pellets) and are typically sourced from woods that aren't taste-friendly like spruce or pine.
Also, a lot of leftover wood and wood byproducts are often recycled into heating pellets. This wood also isn't particularly great for cooking.
God only knows what else apart from wood they contain (I'm talking about binders, glues, fillers, and other impurities).
That being said, some grillers have tried this and reported no issues.
I considered doing the same but when I saw how they were made, I woved never to place the bag in the same room as the food let alone near it.
Do You Soak Wood Pellets Before Smoking?
No. Soaking does more damage than good.
Pellets aren't the same as wood chips.
Do Pellets Smoke Better Than Wood Chips?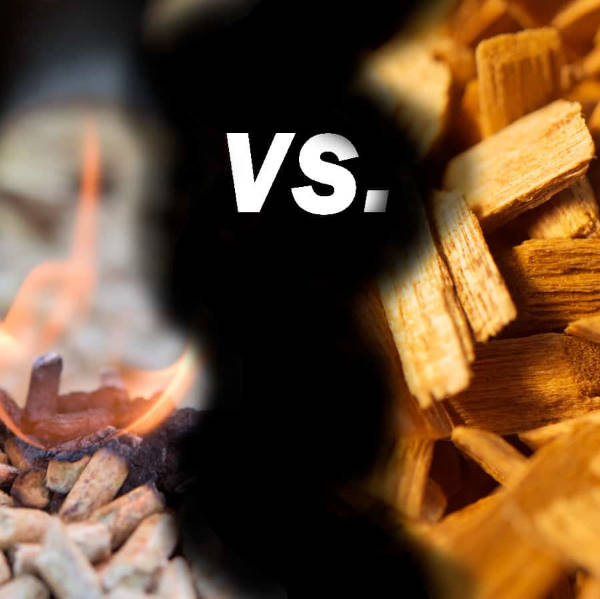 Because pellets are compressed, packed tightly, and have a lower moisture content than wood chips, they give a more smokey flavor than chips.
Smokin'
To reiterate, grill pellets are just as important as the grill itself.
If you truly want a fantastic barbecue, you not only must have the best grill for the job but also the best grill pellets.
Don't forget that grilling is more of an art form than a science. To get the perfect masterpiece (the magnum opus of grilling), you need to experiment with different types of pellets in order to achieve the perfect taste.
The grill is a canvas and the pellets are the paint.