Anyone who has ever cooked on a griddle knows the name Blackstone. This is no coincidence as Blackstone has virtually become synonymous with griddles. It's one of the most dominating brands on the market today.
No wonder: their griddles are highly innovative, durable, versatile, and packed with extremely useful features – while not jacking up the price.
All their griddles are a great choice but if you want to really stand out from the crowd, get one of these 10 models: the best Blackstone griddles Blackstone has to offer. They're the crème de la crème of flat top grills.
Which Blackstone Griddle Is the Best?
What to Look For in a Blackstone Griddle – A Quick Buying Guide
Before committing yourself to a griddle, you need to know what to look for. Get it wrong, and your next BBQ will end up in disappointment.
Size
The size of the griddle determines how much food can you cook at once and how much can you move it around.
The bigger the unit, the bigger the cooking surface it has (you can cook more on it), and the more difficult it is to move around.
Blackstone offers the next sizes:
36-inch
28-inch
22-inch
17-inch
As a rule of thumb, bigger flat top grills are ideal for group events in a fixed place like the backyard and smaller ones are perfect for cooking on the road.
Fuel Type
Most Blackstone griddles are propane-fueled but there are a few models that are electric.
Propane is great for outside cooking (you can't really find an outlet in the middle of the forest, can you?) but you can't use it indoors. It's also in limited supply – once it runs out, you need to change the tank.
Electricity, on the other hand, is in limitless supply (unless you have frequent power outages, but this is another story) and you can cook with it in any part of your home.
Burners
Griddles have in most cases from 1 to 4 burners.
This mostly depends on the size. Smaller portable models (17-inch, for example) tend to have just one while the biggest 36-inch ones feature 4 of them.
Their BTU rating is also important. Smaller BTU usually means smaller heat output.
Features
All Blackstones come with at least one feature that makes them stand out from the others.
Some of these include:
Hard or soft cover
Caster wheels
Cabinet
Side and bottom shelves
Stands
Adjustable legs
Cutting board
Tool hooks
Paper towel holder
Garbage bag holder
Specialties
Some models have taken the previous consideration to the next level and really upgraded its usefulness.
These things are:
Air or deep fryers
Side burner
Grill grates
Portability
If you're an avid camper, you'll have issues carrying a 36-inch behemoth that weighs 100 lbs or more with you on your next camping trip – or anywhere else, for that matter.
The bigger the grill, the less portable it is.
Reviews on Blackstone Griddle
Blackstone 1984 Original 36 Inch Front Shelf, Side Shelf & Magnetic Strip Heavy Duty Flat Top Griddle Grill Station
Already featured as the best flat top grill in my previous article, the Blackstone 1984 is a fully functional outdoor kitchen on wheels that will last you for decades.
The Ultimate Crowd-Pleaser
With a massive cooking area of 768 square inches and 4 powerful burners that produce 60,000 BTUs of pure heat, the 1984 will feed a crowd of up to 20 people in no time.
The griddle top fits:
72 hot dogs
16 steaks
28 burgers
Plenty of Prep and Storage Space, Also
It also features:
3 shelves (2 side and 1 bottom)
4 integrated tool hooks
Spice rack
Paper towel holder
Magnetic strip
to make cooking on it as convenient as possible.
Built to Last
The frame is made from heavy-duty powder-coated stainless steel and the griddle top is made from cold-rolled carbon steel.
Other Reasons Why I Consider It THE BEST
Despite weighing 131 lbs (59 kg), you can move it around easily thanks to its 4 industrial-strength smooth-rolling wheels.
It comes with its own propane tank holder that holds it firmly and securely in place.
If you have a natural gas line (or plan on having it), you can easily hook the griddle up to it by separately purchasing a conversion kit.
Once properly seasoned, it becomes completely non-stick. This also makes cleaning up a breeze.
What I Don't Like About It
Often season it and make plenty of layers. Otherwise, the cooking surface will develop rust spots.
Shipping and handling should be more gentle. A few parts were damaged: one of the side shelves and the bottom shelf had dents and one of the legs was bent.
Pros
Ample cooking and prep space
Even heating
Easy assembly and cleanup
Durable and sturdy
Features hooks, towel holder, spice rack, and magnetic strip
Cons
May arrive damaged
Cooking surface is prone to rust
Blackstone 1853 28" Outdoor Griddle Station with a Cutting Board and Garbage Holder
The 1853 is a compact flat top grill that comes with a few special features.
Its Specialty
It comes with a cutting board that's perfect for on-the-site cutting and a garbage bag holder that's located on the other side.
Feeds up to 10 People
Its 470 square inches large griddle top has enough space to hold:
18 burgers
12 steaks
44 hot dogs
34,000 BTUs of Pure Heat
This baby features 2 stainless steel H-style burners that output 17,000 BTU each.
Their output is above average, decreasing preheating and cooking time.
Solid as a Rock
Both the griddle top and the frame are made from heavy-duty heavy-gauge stainless steel. The frame is powder-coated for additional protection.
No-Fuss Cleanup
Once properly seasoned, the cooking surface becomes completely non-stick and, therefore, super easy to clean. You just need some water and a scraper.
Other Features
The lower shelf is spacious enough to hold everything you need if the side shelf isn't enough.
The legs are foldable. This makes the grill somewhat portable and easier to store.
Its 2 wheels are durable, robust, and heavy-duty. They also roll smoothly (even more once you add a bit of lubrication).
The propane tank has its own holder that securely holds it in place.
What Needs Improvement
Wind guards are a must-have with this one because its power noticeably drops in windy conditions.
The griddle top might develop rust spots, even if you season it on a regular basis.
Inspect the whole griddle once you open the box because some parts might be damaged. In my case, the side shelf had a big dent.
Pros
Compact
Cutting board and garbage bag holder included
Spacious cooking area
Durable and sturdy
Easy to clean and assemble
Cons
Susceptible to winds
Griddle top prone to rust
May arrived damaged
Blackstone 1666 Heavy Duty Tabletop Griddle, 22 inch
Spice up your next outdoor adventure with the Blackstone 1666.
Ideal for the Great Outdoors
Whether it's camping, tailgating, going to the beach,… the 1666 can accompany you anywhere thanks to its compact and portable design.
It's even great for RV-ing but keep in mind that you'll need to convert it before you can connect it to the RV's propane tank (quick-connect fitting and other things needed are sold separately).
Note: If you're looking for an RV grill, I recommend checking this guide on the best RV grills.
Comes With a Lid
You don't see this every day. Not many griddles possess such a feature.
This also adds an extra layer of protection.
Don't Let Its Small Size Fool You
This griddle packs quite a punch despite its compact size.
It has a total heat output of 24,000 BTU and features 2 H-shaped stainless steel burners. It takes about 2-3 minutes to fully preheat.
You can easily feed up to 8 people with this thing as it boasts an ample cooking area of 339 square inches. This is more than enough for:
9 steaks
12 pancakes
12 eggs
12 burgers
Heavy-Duty Construction
Like the 2 above, this one is also built to last thanks to its heavy-duty stainless steel construction.
Height-Adjustable Feet
The griddle's rubber feet are height adjustable. This means you can cook on almost any surface without having to worry about spilling and uneven heating.
The Cons
There's a sticker on the hood that's very difficult to remove. It looks like it was superglued. You can't scrape it off without damaging the surface. I finally managed to remove mine after thoroughly heating it with a hairdryer.
They need to do a better job at controlling quality as I had issues with the burners – they stopped working on the second try and had to replace the regulator. Luckily, this was covered by the warranty and the customer service responded quickly with a new one.
The lid adds some size to the griddle, making it a bit bulky for a portable grill.
Pros
Compact
Portable
High heat output
Height-adjustable feet
Comes with a hood
Easy to clean
Even heating
Cons
Hood sticker is very hard to remove
Quality control issues
Bulky
Blackstone 1650 17″ Portable Gas Griddle
The 1650 is an even more compact version of the 1666 above.
Perfect for a Small Group of up to 4 People
The griddles' 260 square inches large cooking area has enough space to fit:
9 burgers
12 eggs
9 pancakes
A Single Burner That Heats Evenly
The 1650 comes equipped with a single H-style burner with an output of 12,000 BTU.
Despite being just one, the heat is spread across the entire surface evenly.
Will Last You for a Quite a While
Portable grills, especially the smaller models, tend to be made from cheap thin metal sheets that bend easily and rust away in a short while.
Not this one.
Like other Blackstone flat top grills, this one is also made from powder-coated stainless steel that's resistant to rust.
The griddle top is made from thick cold-rolled steel.
Uneven Surface? No Problem
It comes with 4 non-slip rubber feet that are heigh-adjustable.
The Cons
Its most significant pro is also one of its worst cons: the heavy-duty griddle top. This greatly increases the grill's overall weight.
Either avoid using the griddle during winds or get yourself some windguards as its performance drops considerably during windy conditions.
Pay attention to the grease cup as it can fill up fairly quickly. You may have to empty it during cooking so it won't overflow and create a giant mess.
Pros
Super compact
Very easy to clean
Well built
Even heating
Decent-sized cooking area
Cons
Heavy
Susceptible to winds
Small grease cup
Blackstone 1819 Griddle and Charcoal Combo
The Blackstone 1819 is a highly unique combo that also features a charcoal grill beside the standard propane griddle.
The Best of Both Worlds
I do enjoy cooking on the griddle but there are times (the weekends and holidays, for example, when I have more free time) when I really want to fire up some charcoal and enjoy that special smokey flavor.
The thing is that in this case, I have to set up a separate grill just for this occasion which takes additional time which I don't really have.
With this one, I don't have these issues as I always have the grill nearby and I can fire it up at will.
What's more, I can use both sides at the same time!
A True Behemoth
One of the first things you'll notice about it is its sheer size. It's so big it can feed up to 16 people.
Its combined cooking area of 520 square inches (252 grill grates + 268 griddle top) accommodates:
24 hot dogs
8 steaks
16 burgers
About the Burner
The griddle side features a single 12,000 BTU H-shaped stainless steel burner that evenly spreads the heat.
By default, it's powered by a 1 lb propane canister but you can attach a bigger tank, as well, at no extra cost because it comes with the adapter.
Solid and Sturdy
During assembly, the grill looked a bit flimsy but once I fully assembled it (it took me about an hour, BTW) it was surprisingly sturdy.
It's also well built. The frame is made from powder-coated stainless steel and both the grill grate and the griddle top are made from heavy-gauge cold-pressed carbon steel.
Other Great Features
The grill grate is height-adjustable and features a hook for safer removal.
It comes with a transportation handle that doubles as a towel rack and 4 utensil hooks.
The bottom shelf is spacious enough to hold everything you need to pull off a successful BBQ.
Both casters are highly durable and roll smoothly.
What Needs to Be Improved
I highly recommend using the standard 20 lb propane tank. If you use the 1 lb one, you'll lose most of the space on the side shelf.
Despite its solid construction, a few parts were badly damaged upon arrival.
Although I regularly clean and season both cooking surfaces, I noticed a few rust spots.
Pros
Charcoal grill and griddle combo
Ample cooking surface
Comes with a propane tank adapter
Durable and sturdy
Easy to clean
Fast assembly
Even heating
Cons
1 lb propane bottle takes almost the whole side shelf
May arrive damaged
Cooking surface is prone to rust
Blackstone 2007 ProSeries 2 Burner 28″ Propane Griddle with Cabinet and Hood
The 2007 Pro Series is a 28″ professional-quality griddle that will turn your backyard into a 5-star restaurant.
A Fully-Functional Outdoor Kitchen on Wheels
This behemoth of a griddle features an ample cooking area of 519 square inches that is large enough for:
18 burgers
12 steaks
44 hot dogs
24 pancakes or eggs
This is more than enough to feed up to 10 people.
Its 2 H-shaped stainless steel burners output a total of 30,000 BTU and evenly spread the heat across the entire cooking surface – no hot and cold spots whatsoever.
Looks Exactly Like a Regular Gas Grill
Apart from the cooking surface, that is.
It has everything you'd expect when buying a freestanding backyard gas grill:
Lid
Side shelves
Enclosed cabinet
4 wheels
The lid not only protects the griddle top from the elements but also doubles as a basting dome.
There are 2 side shelves – one on each side.
The enclosed cabinet houses the propane tank and adds a bit more storage space.
Long-Lasting Construction
As with all of the other Blackstone griddles, this one is also built to last.
The griddle top is made from thick cold-rolled steel and the other parts are made from powder-coated heavy-duty rust-resistant stainless steel.
Other Things I Really Like About This One
The side shelves also feature hooks at the side and the left one also features a magnetic bar.
Under the right side shelf, there's a paper towel and a garbage bag holder.
Its Drawbacks
A lid thermometer would be a nice addition.
Blackstone should add a bit more effort into shipping and handling the product: they should be more gentle. During assembly, I noticed a dent on one of the cabinet doors and several scratches on the frame.
Pros
Comes with a lid, magnetic bar, hook, paper towel holder, and garbage bag holder
Spacious cooking and prep space
Enclosed cabinet
Durable
Sturdy
Even heating
Cons
No lid thermometer
May arrive damaged and/or with missing pieces
Blackstone 1833 22″ Tabletop Griddle with Griddle Hood and Stand
Freestanding or tabletop, the Blackstone 1833 can do both.
It's Modular
This one is a portable tabletop griddle with a detachable stand.
One moment, you can use it in the middle of the backyard and the other moment, you can cook with it on a table or in the back of a pickup truck.
The Cooking Potential
The griddles' 358 square inches large cooking area feeds up to 6 people and has the capacity to hold:
30 hot dogs
8 steaks
12 burgers
18 pancakes or eggs
It's powered by 2 independently controlled burners that have a total heat output of 24,000 BTUs and can be fueled by either a small 1 lb camping canister or a regular 20 lb propane tank.
Comes With a Lid
This is perfect for melting cheese and steaming veggies. Also, the lid protects the griddle top from the elements.
Additional Features
The stand features adjustable legs and a side shelf.
Both the griddle and the stand are durable and sturdy. This baby will last you for a long time.
There Are a Few Issues, Though
Quality control is terrible here. Inspect every inch of the griddle for any bends, dents, scratches, and other damage. Some grillers also reported peeling paint and a defective burner (this was not my case, though).
It's quite heavy. The entire thing (griddle + stand) weighs 64.5 lbs (29 kg).
Pros
Compact & portable
Comes with a stand
Durable & sturdy
Heavy-duty construction
20 lb tank adapter included
Easy to clean
Adjustable legs
Cons
May arrive damaged
Poor quality control
Heavy
Blackstone 1813 22″ Stainless Steel Propane Griddle Grill Station
With the Blackstone 1813, you'll always have a dependent and reliable camping companion for griddling on the go.
Perfect for a Group of 4 Happy Campers
This 22″ griddle features a spacious cooking surface of 339 square inches that is big enough for 12 burgers or 9 steaks.
Comes With a Hood
Having a lid on a camping griddle can often be a lifesaver because cooking in the wilderness attracts all manner of bugs, insects, and even bigger animals like bears.
In this case, cooking with a closed lid prevents the smell of tasty food from leaving too far away from the campsite, making cooking much safer and more enjoyable.
Not only that, it adds an extra layer of protection to the griddle top.
24,000 BTUs Of Raw Heat
Despite its compact size, the griddle packs a serious punch with its 2 stainless steel H-shaped burners.
Specially Made for the Tough Environment of the Wilderness
This particular model is proof that the folks at Blackstone are experienced campers as they put quite a lot of effort into making the griddle as tough as possible.
The whole grill is made from premium quality heavy-duty and long-lasting stainless steel.
The Griddles' Bad Side
A lid latch would be nice as it would greatly simplify transportation.
Because of its durable construction and the attached lid, the griddle is quite heavy and bulky.
Again, how they handle the griddle during transportation is atrocious. Many grillers (myself included) got the griddle damaged upon arrival.
Pros
Hood included
Very durable
Portable
Compact
Super easy to clean
Generous cooking surface
Even heating
Cons
Heavy & bulky
May arrive damaged
Blackstone 1868 36″ Griddle with Air Fryer and Hood
Be the envy of the entire neighborhood with this 36″ griddle and air fryer combo.
A Truly Unique (Master)Piece
How many griddles (or grills, for that matter) come with an air fryer?
None, actually.
Blackstone is the only one that makes such a combo.
Air Fry Anything to Your Heart's Content
The 1868 comes with two 4 qt air fryer baskets, each featuring a 13,000 BTU propane-fueled burner.
This greatly increases the griddles overall versatility, enabling to you cook even more delicious recipes, including french fries, buffalo cauliflower, and tons of desserts (apple fries being among my favorites).
Feed an Entire Block In One Batch
Its massive 756 square inches large cooking area is big enough to feed up to 20 people at once.
The size translates to:
28 burgers
16 steaks
72 hot dogs
Burn Baby Burn
This baby comes equipped with 4 independently controlled stainless steel burners that output 15,000 BTU each or 60,000 BTU altogether.
It Even Includes a Warming "Rack"
It's not an actual rack like gas grills have but the closest thing griddles will have built-in: a drawer that's located next to the air fryer.
The Fun Doesn't End Here
The combo has many additional features that make it worth every penny:
2 side shelves, each having 4 tool hooks. The left one also features a magnetic bar
Bottom shelf
Paper towel holder
Garbage bag holder
4 lockable caster wheels
Cutting board
Lid
The Issues I've Encountered
At first, I had issues with the regulator not working and had to replace it. Luckily, the griddle was under warranty and the customer service responded immediately by sending a new one.
Most griddles can be easily converted to natural gas by separately buying a conversion kit. Here, this is not possible (at least not officially).
The build quality is a bit lower than expected from Blackstone. Several grillers reported rust spots forming on the frame. Even I noticed a spot on the side shelf.
Pros
Griddle and air fryer combo
Features a lid and a warming basket
Spacious cooking and prep space
High heat output
Sturdy
Even heating
Easy to clean and assemble
Cons
Regulator issues
Not compatible with natural gas
Prone to rust
Blackstone 8000 E-Series 17″ Electric Tabletop Griddle with Hood
Turn your kitchen into a backyard with this 17″ Electric griddle.
The Only Indoor Griddle on This List
If you don't have a backyard, patio, or deck, and/or your landlord/community doesn't allow grills near the building, then this is the perfect solution.
Being electric instead of gas, you can use it indoors without any restrictions.
Ideal for a Couple or Small Family
With a cooking area of 238 square inches, this griddle can handle:
12 eggs
8 pancakes
8 burgers
4 steaks
This feeds up to 4 people.
Side note: If this is too small for you, then check out its larger 22″ brother.
Its Cooking Potential
It features a single 1,500 W heating element which is the same as 5,100 BTUs on a gas model.
Side note: There's a typo in the listing where it says it's rated at 600 W.
Non-stick, Easy to Clean Griddle Top
The cooking surface is made from titanium and coated in ceramic, making it completely non-stick and, therefore, easy to clean.
In most cases, I just wipe it with a damp sponge.
See-Thru Lid
Just like with cookware, you don't have to open the lid to see how the food is cooking as it's made from glass.
A Large, Easy-To-Read LCD Display
Even my grandpa can read it with ease, and he has issues with eyesight.
Other Notable Mentions
Dishwasher-safe grease cup
4 durable non-slip rubber feet
IPX4 water resistance rating
What Bothers Me
You have to avoid using metal utensils. Otherwise, you'll damage the griddle top.
There are hot and cold spots.
Despite its high wattage, it takes a little longer to preheat than expected.
Pros
Can be used indoors
Ceramic-coated griddle top
Glass lid
Super easy to clean
No assembly required
Spacious cooking area
Cons
Not compatible with metal utensils
Uneven heating
Takes time to preheat
Frequently Asked Questions About Blackstone and Their Griddles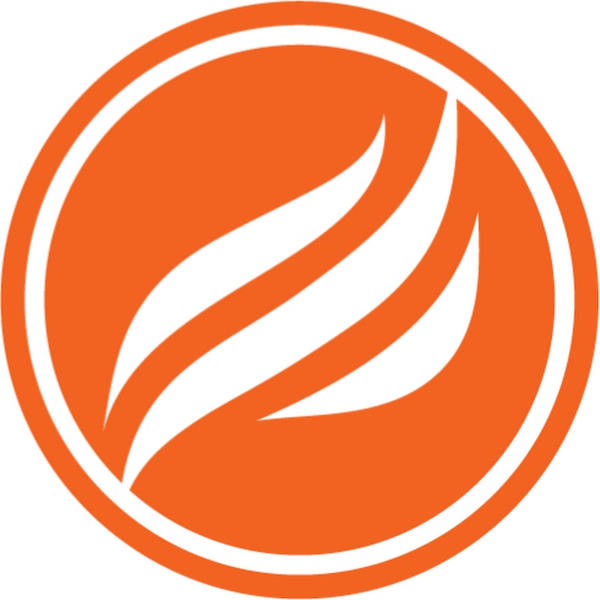 What Are the Different Blackstone Models?
Blackstone makes griddles based on the size of the griddle top. The sizes are:
36-inch
28-inch
22-inch
17-inch
These models range from freestanding backyard griddles to fully portable ones.
They also combine some of their griddles with grills and fryers (either deep or air).
What Are the Differences in Blackstone Griddles?
They differ in:
Overall size
Size of cooking area
Weight
Portability
Number of burners
BTU rating
Construction
Types and number of features
Why Are Blackstone Griddles So Popular?
Blackstone's griddles are so popular because they're made from high-quality materials, even heat distribution, and tons of different useful features and accessories that come with the griddle itself.
Another reason is their competitive price. Compared to other griddles of the same or similar caliber, Blackstone is cheaper.
Are All 36 Blackstone Griddles the Same?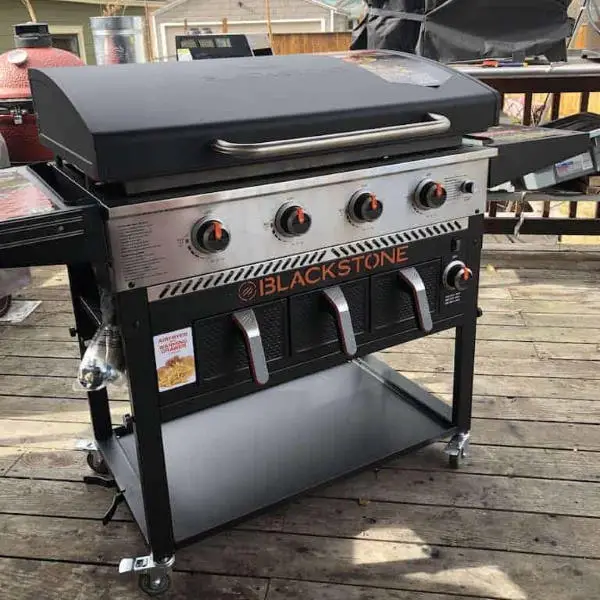 No, they're not.
Blackstone makes these 36″ models:
There are noticeable differences between them.
1554 and 1825 look similar but the latter comes with a towel rack holder, cutting board, and a garbage bag holder.
The 1868 (pictured above) is a unique model as it comes with an air fryer, among other things.
The 1984 is similar to the 1554 except it also features a towel rack, tool hooks, and a magnetic strip.
1899 is 1984 with a different layout plus a hood.
The 1923 is a bigger and meaner version of the 1868.
Do Blackstone Griddles Rust?
Yes, they do. Fortunately, it's just surface rust that can be easily removed.
Here's one example:
How Long Do Blackstone Griddles Last?
The answer largely depends on well you take care of it.
It can fall apart in a year or so if you're careless or 20+ years if you properly maintain it and clean + season it on a regular basis. Storing the griddle in a cool and dry place under a cover also increases its lifespan.
Are Blackstone Griddles Cast Iron?
No, they are either stainless steel or carbon steel.
Conclusion
If you want the best griddle money can buy, choose Blackstone. If you want the best Blackstone griddle money can buy, choose one of these 10 models.
Blackstone really makes the best flat top grills, don't you agree?