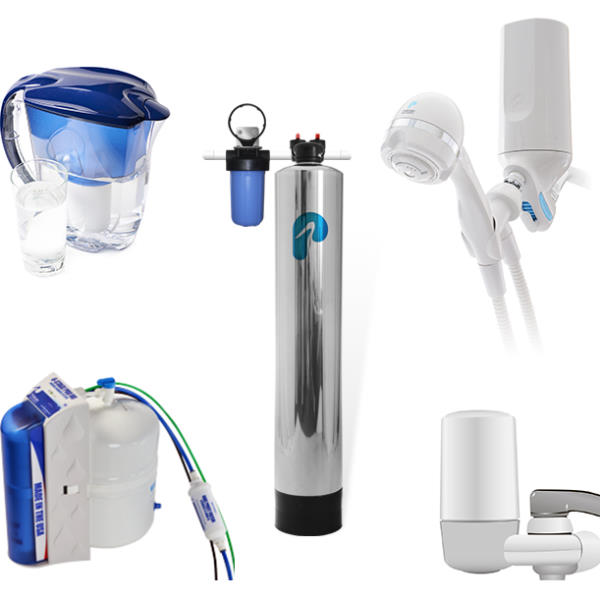 In a world with lots of choices, it's always good to have options.
And when it comes to Water filter equipment, there are lots of options.
I want you to take a look at some of the different ways folks can have their water purified and give an overview of the different technologies available.
See the water filter comparison chart below
I would like to compare each type of filter system and then get into more of the details with my comments on various options and aspects of each style of filtration method.
The Best Water Filter Comparison Chart
Pitcher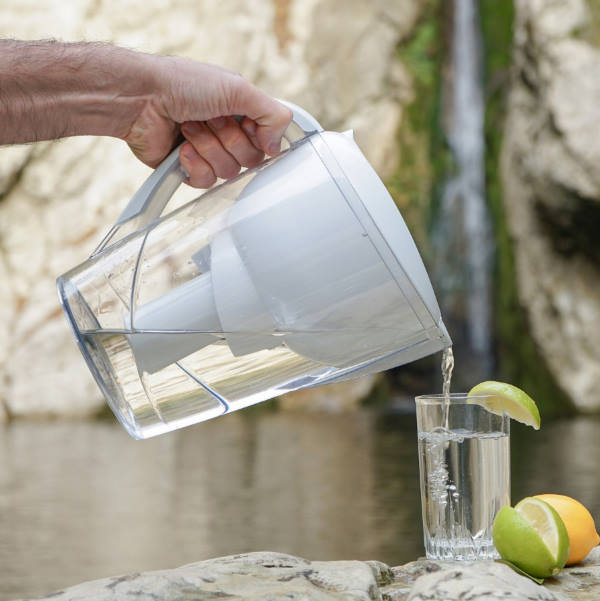 This is probably the most common and easiest form of water filtration.
Fill the top of the container and water is run through a single filter to collect at the bottom. What could be simpler?
This filtering process eliminates many contaminants and provides a valuable alternative to ordinary tap water.
Small families or offices can stick one of these little jewels in the cooler and keep everyone happy.
Faucet
A lot of people use the filters that attach to the faucet tap end.
These filters do a good job of removing unwanted particles that can make water taste odd.
This filter system is extremely convenient as it can be engaged or disengaged with the flip of a finger.
The good news is you can get nice, cold, filtered water right out of the tap.
The bad news is the filters require change fairly often and they aren't especially inexpensive.
With little ones in the house or forgetful staff who don't remember to refill the container, this is a great way to avoid arguments.
Countertop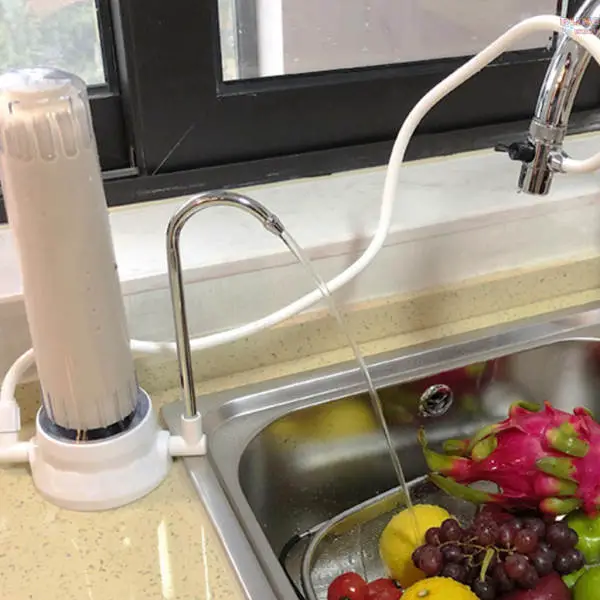 As the pitcher, the countertop system isn't awfully complicated.
Water in the top results in clean water coming from the bottom spigot.
The water is at room temperature, so you'll need ice to cool it down a little.
This style of filtration system takes a little longer than a pitcher because they often use 2 or 3 stages.
Some systems offer optional filters for removing more toxic contents as well as enhancing flavor.
Larger families and offices find this type of system convenient for filling coffee carafes or large jugs.
Reverse Osmosis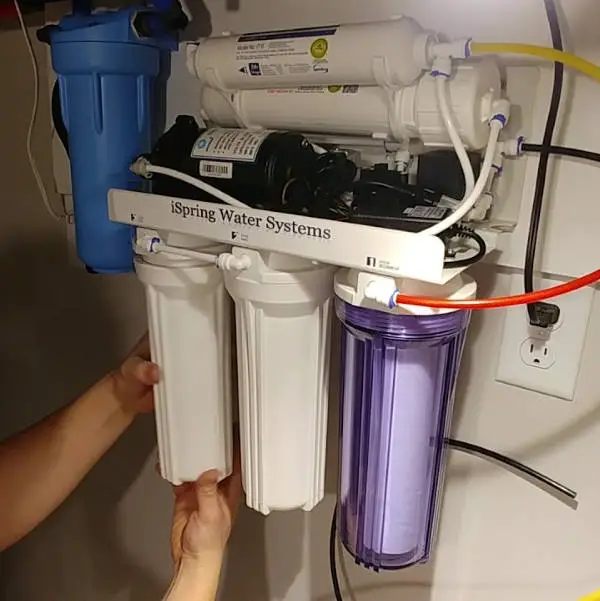 When you want more filtration than other systems can offer, there is the reverse osmosis system that will do the job.
For people in rural areas, industrial areas, or where the water has a lot of contaminants and toxins both organic and inorganic, this type of filter setup can make a huge difference.
It looks a little like a science experiment but changing filters and performing system maintenance is pretty simple.
What I like about this type of filtering is you have a variety of filter cartridges available.
For consumers with allergies or who deal with high levels of unwanted chemicals, this is going to be the most thorough and most pleasing technology to work with.
The water's taste improves significantly and the ice cubes aren't all fuzzy and cloudy.
One negative of these systems is that they waste water. The separated water containing all the contaminants is flushed down the drain resulting in higher water usage.
This is a good system for restaurants, laboratories, and other high-usage environments.
Under Sink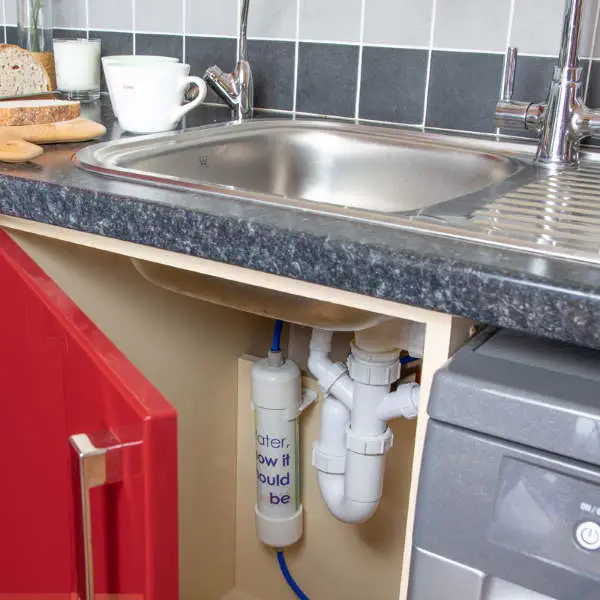 This is a much more visually appealing alternative to the above-sink filter configuration, but it comes with some significant challenges.
Like the above reverse osmosis filtration systems, this also has a variety of filter cartridges that can remove specific contaminants and at reduction levels up to 99.9998%.
I'm pretty sure nothing in my world is that pure!
The downside is the system is in a confined, dark space with limited access. That can make changing filters a bit of a hassle.
The upside is you get pure water on demand.
For folks who use a lot of filtered water, this is probably the best set up all.
Once again, there is wasted water that is eliminated and in some cases, the ratio of potable to wastewater can be 2 to 1.
Maintaining and installing this style of system takes a little time and must be performed with patience and a flashlight.
Refrigerator In-line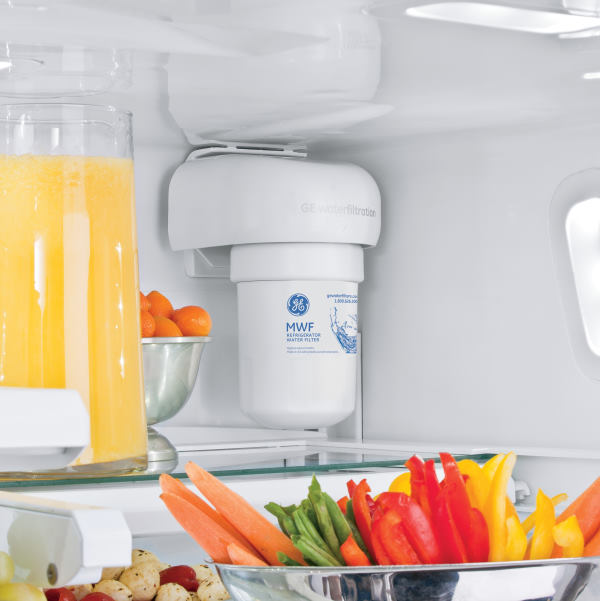 Many refrigerators come with water dispensers in the doors.
This is fantastic for convenience but it makes the filter a little difficult to work with in some cases.
Replacing a filter often requires moving the entire refrigerator and for some people, that's just not in the cards.
In-line filters do a good job of removing many contaminants.
In areas utilizing well water or heavily contaminated water, these filters have limited capabilities.
In areas where water contamination isn't much of a problem, this is frequently a good alternative to more advanced filtration systems.
Choose A Water Filter System And Start The Journey
Depending upon your conditions and needs, any water filter product is going to be better than no water filter product at all.
The question is which system is best suited to your conditions:
Are you a single person or a couple and require only a gallon or 2 of filtered water each day?
Are you dealing with an office full of people who enjoy their morning coffee, lunchtime iced tea, and afternoon refresher?
Is the need for filtered water constant and in high demand?
Are there special considerations like chemicals, organic, or inorganic contaminants that have to be removed?
Each question helps narrow down the best choices and ultimately, you'll find the right balance for your situation.
Look Around And Then Decide
There are so many different water filter products on the market it's almost impossible to check them all out.
The internet is a great source of information for specifications, capabilities, and costs.
Water filter systems can help improve more than just the taste or look of water. It can also make it healthier for consumption as well as for pets and plants.
Talk to your friends, neighbors, family, and associates to see what they use and their experiences.
Don't be surprised if you start with one water filtration system and end up with another at some point in the future.
There's nothing wrong with improving your water or your life and a quality water filter system can do both.
How much are you willing to spend on a water filter?