Whether you are a casual cook, a professional, or an aspiring chef, having the right set of kitchenware is your first step toward culinary success. And equipping yourself with effective kitchen knives is a huge part of that.
Today's knife sets are reasonably advanced and guarantee a range of applications; and usually include a slicer, a chef's knife, a paring knife, a utility knife, and, in some cases, a bread knife.
They can be purchased on the mass market, are highly affordable and thanks to their versatility, provide numerous uses for both professional and home chefs.
If you are looking to invest in a knife set that will stand the test of time, you are in the right place. As an expert in the cooking industry, I'll give you an honest and extensive review of the 4 best knife sets under 200 bucks.
What Is a Good Affordable Knife Set?
Top 4 Best Knife Sets Under $200
Here are the details of the knife sets that will change the way you cut.
TUO Cutlery Knife Set with Wooden Block, Honing Steel and Shears – Fiery Series 8pcs Knives Set
Every seasoned chef will tell you that when it comes to the culinary world, Asian knives are highly revered for their unrivaled quality, especially in terms of precise cutting and durability.
Elegant Design
The TUO knife set is a prime example and boasts prime-grade construction which is equally luxurious and beautiful.
What This Set Contains
7 inch Cleaver
7 inch Santoku Knife
9 inch Bread Knife
8 inch Chef Knife
4 inch Parer Knife
8 inch Honing Steel
Shears
Wooden Block
Great kitchen knives usually feature razor-sharp edges, incredible edge retention, and an agile blade.
This TUO cutlery knife set ticks all these boxes and represents arguably the best deal for the best knife on this list.
High-Quality Construction
This line of kitchen cutlery boasts top-notch German X50CrMov15 stainless steel, which offers the highest level of performance among all steels.
Other Notable Features
What's more, the knife's full tangle handle is made from composited high-density Pakkawood which not only looks sturdy but makes it more stable and durable. Regardless of the condition of your kitchen environment, the handle will never expand, crack or fall apart.
The highly ergonomic design also ensures the knives are much easier to handle and use without your hands getting fatigued.
Stunning Knives, Beautiful Craftsmanship
Forged from the finest German materials, the TUO knife set is as effective as it gets, yet impressive enough to enhance your kitchen's curb appeal.
Pros
Highly durable German stainless steel blades
Easy and effortless handling
None-Tired ergonomic handle design
Cons
Holes in the knife block are quite small
J. A. ZWILLING Henckels 7-Piece Twin Signature Knife Block Set
Best Quality
Includes 2.75 inches Birds Beak Peeling; 4 inches Parer; 5 inches Serrated Utility; 8 inches Chef; Kitchen Shears; 9 inches Sharpening Steel; 10 Slot Birch wood Block
Manufactured in Germany
Special formula high carbon NO STAIN steel
Full tang
Ice-hardened Friodur blade
Ergonomic polymer handle
Excellent edge retention
If you are looking for the best knife set at an affordable cost, the J.A Henckels should be your ultimate choice.
What Awaits You
This impressive set brings on board:
2,75″ bird's beak knife
4″ paring knife
8″ Chef's knife
5″ serrated utility knife
birch wood block,
9″ sharpening steel
Kitchen shears
Simply put, it is equipped with nearly everything you would want from a top-notch knife set below the $200 price point.
Unbeatable High-Quality German Steel
Fabricated from high-end stainless steel, this amazing knife set will surely withstand the test of time.
Every precision-stamped blade features robust, high-quality stainless steel with a satin finish and this guarantees smoother cutting.
What's more, it allows the blades to maintain their razor-sharp edges for an extended period of time.
Other Features
The knives boast a lightweight and ergonomic design hence easy to maneuver.
Besides, they feature a triple-rivet handle that offers a secure balance and amazing grip.
Dishwasher-Friendly
What's even more encouraging about this set is that every knife is dishwasher-safe, implying that they are not only easy to use but easy to clean as well.
Pros
Fabricated from premium-grade stainless steel
Offers high levels of versatility
Ice-hardened FRIODUR blade
Made in Germany
Cons
Too lightweight
Too flexible
Calphalon Contemporary Self-Sharpening 14 Piece Cutlery Knife Block Set with SharpIN Technology
Best Forged
Set includes 8-in. Chefs knife, 8-in. Bread knife, 6-in. Utility knife, 4.5-In. Parer, 8 steak knives, kitchen shears and a richly stained maple wood knife block
Built-in ceramic sharpeners automatically sharpen knives with every use
Fully forged, high-carbon, no-stain German steel
Labeled handles for easy identification in the block
Full tang design with contoured ergonomic handles
Whether you are just upgrading your knives or stocking your first kitchen, the Calphalon cutlery set is among the most versatile knife sets you can set your hands on at this price range.
Eye-Catching Appearance
It is a colorful knife set that will get the job done thanks to its versatility.
This Set Includes
With this set at your disposal, you'll have
Chef knife
Bread knife
Utility knife
Parer
8 steak knives
Kitchen shears
Richly stained maple wood knife block.
The block has built-in ceramic sharpeners which automatically sharpen knives with every use.
Built to Last
The knives feature high carbon no-stain steel blades that are corrosion-free, sharpen quite easily, maintain their sharpness longer, and resist rust, discoloration, as well as stains.
Other Features
The full tang design guarantees superior strength and better balance.
There are labels at the end of the handle to make it easier for you to identify each knife type even in a block.
Pros
Comes covered by a lifetime warranty
Offers a huge spectrum of uses
Sharpener integrated into the block itself
Cangshan TS Series 1020854 Swedish Sandvik 14C28N Steel Forged 3-Piece Starter Knife Set with Wood Sheaths
Best 3-Piece
Hand crafted full tang knives forged from fine-grained, Swedish Sandvik 14C28N Steel
Holds an edge up to 5 times longer than German Steel.
Set includes: 8" chef's knife, 5" serrated utility knife, and a 3.5" paring knife
Each Knife comes with carbonized solid Ashwood half-open magnetic sheath
Excellent starter set for new cooks in the kitchen
Lifetime Warranty against manufacturer defects
This sleek Cangshan culinary knife set can be the game-changer for any cook who wants to have the best tools possible no matter how small their kitchen seems to be.
This Set Consists Of
8″ chef's knife
5″ serrated utility knife
3″ paring knife
Every single knife comes with a solid carbonized, ashwood half-open magnetic sheath.
Even Stronger Than German Steel
This set is made from high alloy Sandvik Swedish steel that not only has exceptional sharpness but equally holds an edge up to 5 times longer than its German steel counterpart.
These knives are precision-forged from one piece of material, allowing for longer-lasting sharpness and smooth cutting.
Other Features Worth Mentioning
The design incorporates an ergonomic handle that offers an easy, hitch-free, and comfortable grip.
The knives are weighted for optimal balance and have a triple-riveted handle with a complete bolster to keep your fingers at a reasonably safe distance from the blades.
Simply put, this knife set is among the best knife sets under $200 worth your hard-earned cash, time, and energy.
Pros
Elegant and practical
Made from trusted Swedish material that is durable and performance-oriented
Lifetime warranty
Extremely sharp and durable blades
Cons
The set includes only 3 knives
What To Look For When Buying The Best Knife Set Under 200 Dollars
With plenty of options to choose from, the prospect of finding the perfect knife will always present lots of challenges to even some of the most qualified chefs.
Below are a few tips that should guide you toward finding the best set suited to your needs and preferences.
Material: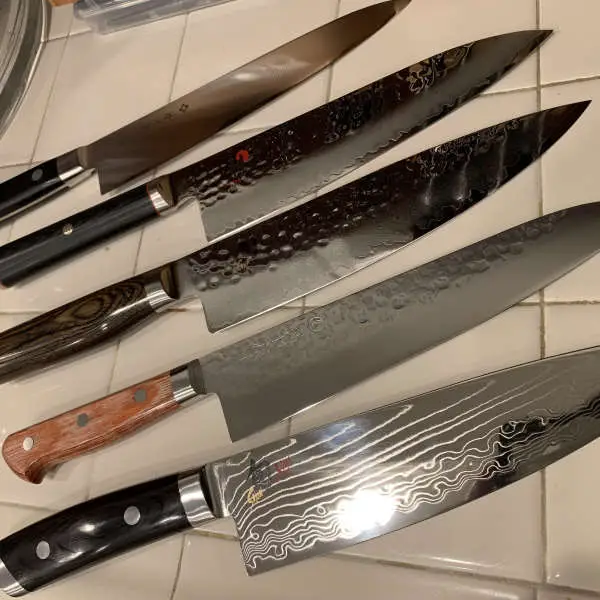 Knives can be made from several different materials, including ceramic, stainless steel, and carbon steel.
On the surface, ceramic blades may look sharp and sturdy. However, they break fairly easily.
Carbon steel blades are easy to sharpen and maintain their edge longer than stainless but may be prone to rust.
On the other hand, stainless steel blades are highly revered for their corrosion and stain resistance. But, they tend to dull quickly and can prove difficult to sharpen.
Signature stainless steel alloys are always found in high-end Japanese blades and combine arguably the best stainless and carbon but can be very expensive.
Handles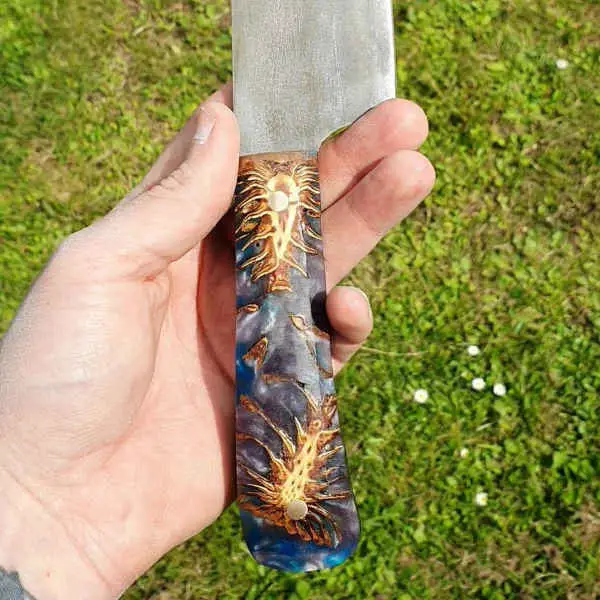 Today's knife handles are usually made from composites of resin, thermoplastics, wood, vulcanized rubber, or stainless steel.
In this regard, stainless steel and composites guarantee the best qualities, especially in terms of longevity and strength. Safety and comfort are equally critical features to take into account.
Choose a handle that has been ergonomically crafted to eliminate fatigue and stress, and offer a textured grip.
Evenly Distributed Balance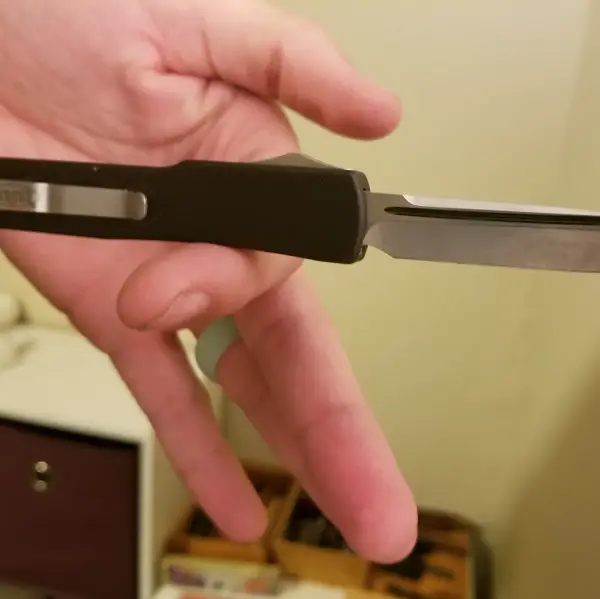 A high-quality knife will have the weight pretty evenly distributed between its handle and the blade.
If you didn't know, this ensures that the cutting motion is as smooth as possible thus you don't have to put a lot of effort when using it. It also reduces the strain on your hand, forearm, and wrist.
The Package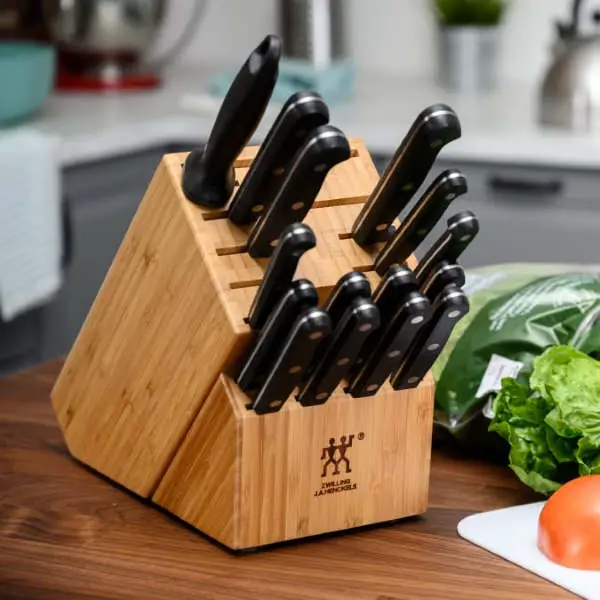 Do you require 16 steak knives in your kitchen?
Of course, a reliable set of knives is the ticket to a hitch-free cooking experience. However, this doesn't entirely imply that you'll need every single type of knife to be an accomplished chef!
Don't waste your money on a set that isn't suited to your cooking style. Carefully examine all the pieces in the set and determine whether you'll need them or not.
For most home kitchens, 3-5 knives are always adequate for the majority of tasks performed.
As a rule of thumb, look for a set that has the following basic tools:
A chef's knife: This is a multi-purpose cutting tool that you can use to slice, chop, dice, mince, and julienne just about anything.
A paring knife: This is a relatively smaller but highly effective and mighty cutting device essential for precision work.
A serrated blade: Essential for cutting tomatoes, bread as well as delicate fruits and cakes. It is a must-have tool in your kitchen.
Storage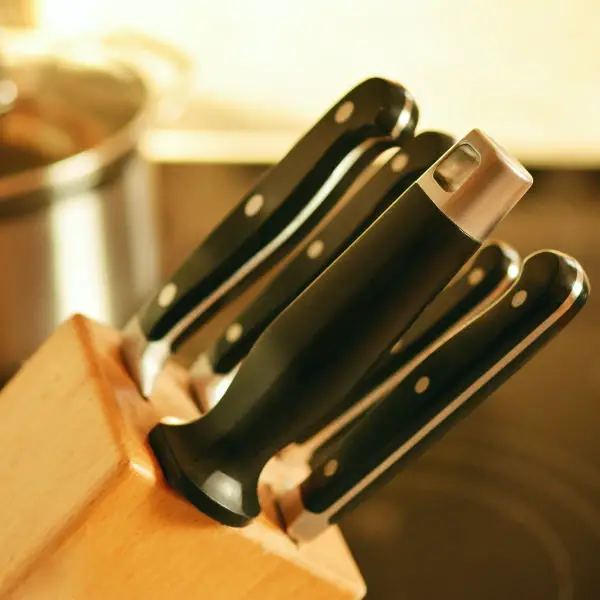 To maintain their sharp edge, knives need to be stored in a knife block made of tempered glass, stainless steel, or wood. Many good knife sets usually come with one.
Answers To Questions People Commonly Ask Before Committing To A Knife Set
Are Japanese Knives Better?
I made a simplified comparison table between Japanese and Western-style knives.
| | | |
| --- | --- | --- |
| | Japanese Knives | Western Knives |
| Symmetry | asymmetrical | symmetrical |
| Hardness | softer steel | harder steel |
| Sharpness | more | less |
| Sharpness Duration | less | more |
| Blade Angle | cca. 15° | cca. 20° |
| Use | precision work | general-purpose |
As you can see, this depends on how you're going to use them.
Western-style knives sometimes referred to as German, are more general-purpose knives.
They are made for cutting through chicken bones, and slicing hard watermelon and squash shells. They can take a lot of abuse.
If you did something like this with a Japanese knife, it would chip or even worse, break entirely. They are made for more delicate and precise tasks.
Most Japanese knives have the blade only on 1 side, which presents a problem for lefties who are forced to buy knives made just for them. Their western counterparts have them on both sides.
You can cut much easier with Japanese knives because their blades are thinner and sharper. But there is a downside to this: they chip easily and get dull quicker than German ones.
In the end, it's up to you to decide. You're the one who knows best your cooking habits and techniques, and what you eat.
Both types of knives have their pros and cons. Pick one which suits your needs.
Do You Really Need A Santoku Knife?
The word Santoku (Japanese for 3 uses) may refer to the wide variety of ingredients that a Santoku knife can handle: meat, fish, and vegetables, or to the tasks it can perform: slicing, chopping, and dicing, either interpretation indicating a multi-use, general-purpose kitchen knife.
In layman's terms, this is a Japanese chef's knife.
Santoku knives aren't that much different from German ones. They have similar uses but are made from different materials and ways.
Look at my table above for these differences.
Short answer: if you already have German knives at home, then no.
Having different types of knives in your kitchen doesn't look pretty aesthetic.
What Knives Do You Really Need?
The bare minimum for any and every kitchen should be:
Chef's knife
Paring knife
Serrated bread knife
I also recommend having a slicing knife and kitchen shears. The latter significantly simplifies cutting herbs.
What Are Kitchen Knives Made Of?
Most knives are made from either carbon, stainless steel, or a combination of both. Some special ones are also made from ceramic.
Which one is the best? All these materials have their ups and downs. It all depends on what is more important to you: durability, sharpness, longevity, how often should you maintain them, etc.
The handles are mostly made of wood and steel. Some have plastic instead of wood.
What Makes A Quality Kitchen Knife?
Size
Longer knives can cut bigger pieces much more easily and quickly than smaller ones but are more intimidating and harder to handle.
A 10-inch chef's knife is overkill for small herbs and veggies like parsley or onions. The same goes for the opposite: try to cut a big steak with a 4-inch utility knife without cursing the whole neighborhood.
Smaller knives are more agile, while larger ones are more sturdy.
Edge
Knives should be sharp factory-made.
Also, look at the curve – knives with smooth curved edges are great for mincing and dicing.
Handle
When you hold the knife, your hand should feel safe and secure, not to mention comfortable.
Your knuckles shouldn't hit the board while cutting.
The grip of the handle is much more important when wet. It shouldn't feel slippery.
Weight
What good is a knife if your wrist hurts when you hold it, let alone cut anything?
Some believe heavier knives cut easier because there is more force, while others think lighter ones are more agile and easy to maneuver.
Choose a style that feels right to you.
There are many more factors to consider, and I've highlighted the most common ones.
How Much Should I Spend On A Knife Set?
The market is flooded with knife sets for all budgets. This means you can spend basically anything you want – from $50 to a grand and more.
Budget sets can get the job done and they're basically worry-free.
On the other hand, spending more will get you one that will last forever and is probably a work of art, too.
The sweet spot is between $100 to $300. For this kind of money, you'll get a set that not only looks good but will last you for years to come.
Cut Like A Surgeon Without Spending An Arm And A Leg
Choosing a good knife set can be a daunting and intimidating task, especially for someone who isn't tech-savvy.
I have provided you with an extensive review of the best knife sets currently ruling the market out there. You now have a fantastic chance to get the best knife set suited to your needs and preferences.
Though all 4 sets are performance-oriented, the TUO cutlery knife set seems to be in a world of its own! It does not only feature all the essential tools you would need from a great set but is also extremely durable, boasts an astounding design, and comes with a block designed to keep your cutlery safe, preserve their sharpness, and ensure their remain in tip-top condition at all times.
📌 Pin Me for Later Reading! 📌
I recommend you save this pin in your Budget Knife Sets or Best Kitchen Knives.
Japanese or German knives? Tell your preferred type in the comment section below.