Sometimes regular old coffee just isn't enough. There are days when only a shot of espresso will do.
Espresso machines can be expensive and a bit intimidating to figure out – until now.
I've compiled a list of the top 5 best espresso machines under $300.
Not only are they easy on your wallet but they make barista-style espresso. Now whenever you need a pick me up, just head right to your kitchen.
The Standout
Without a doubt, there is one machine that packs an espresso punch and stands above the others.
The winner of this list is the Flair Signature Espresso Maker.
It is at an excellent price point for the quality it serves up.
The manual press allows the user to have complete control over water temperature and the quality of coffee beans to make for that perfect shot of espresso.
Not only that, but it's one of the only espresso machines that have the capability of removing the brew head for cleaning. This can make a difficult task so much easier.
Its unique design makes it an eye-catcher in the kitchen.
The fact that it's also portable adds to its value.
If you're looking for an espresso maker that delivers rich barista-like flavor, the Flair Signature Espresso Maker will have you look no further.
Reviews of The Best Espresso Machines Under 300 Dollars
Mr. Coffee One-Touch CoffeeHouse Espresso Maker and Cappuccino Machine
Mr. Coffee One-Touch
19 Bar Italian pump

Easy 1 button interface

Thermocouple heating system

Automatic milk frother

Removable milk reservoir

Adjustable cup tray
Versatile
This easy-to-use espresso maker relies on one-touch buttons to choose between espresso, cappuccino, and lattes.
Automatic Milk Frother
The addition of an automatic milk frother makes it simple to step up your everyday beverage to barista-style quality.
Ideal for Beginners
This affordable option is a great start if you're a first-time user and need something simple.
However, seasoned espresso users may find this machine to lack the strong, bold flavors they're looking for.
Flair Signature Espresso Maker
Flair Signature Espresso Maker
Produce professional quality shots of espresso from your home, or wherever you are

CUSTOM PRESSURE GAUGE

The only manual espresso maker with a completely detachable brewing head

FULLY PORTABLE

Now with an upgraded, stronger base, post and lever!
The Flair Signature Espresso Maker doesn't have a lot of bells and whistles attached to it. It's a simple design that allows for a professional-grade shot of espresso at a great price.
Simplicity at Its Finest
This durable machine is a completely manual espresso maker.
The simple design allows the user to easily hand press their own espresso shots. This straightforward process allows for a bolder flavor in the comfort of your own kitchen.
How to Make the Perfect Espresso – Detailed Guide
Nespresso VertuoPlus Bundle by Breville
Nespresso VertuoPlus
Create exceptional Coffee or authentic Espresso at the touch of a button

ONE ESPRESSO MACHINE, FIVE CUP SIZES

Patented extraction technology known as Centrifusion

Intelligent extraction system that recognizes each coffee blend

Includes a complimentary starter set of Nespresso capsules

NESPRESSO AEROCCINO
This single-serve espresso machine is extremely easy to use, especially if you're already familiar with one.
5 Programs in 1 Convenient Machine
It also has adjustments to be used for 5 different sized mugs making it a great option for those wishing to have a bigger caffeine dose.
These options include:
Alto Coffee (14 oz)
Coffee (8 oz)
Gran Lungo (5 oz)
Double Espresso (2.7 oz)
Espresso (1.35 oz)
Aeroccino Plus Included
The VertuoPlus comes with a separate Aeroccino that can heat and froth milk making lattes and cappuccinos part of your morning routine.
Limited to Vertuo Pods
While the Breville Nespresso machine is easy to use and affordable, the exclusive Nespresso Vertuo pods can be difficult to find in some stores and lack a variety of flavors.
Nespresso KitchenAid
KitchenAid KES0504SZ
Easy loading capsule system

Brew strength selector

All-Metal, die-cast construction

1.3-Liter Removable water tank

Includes milk frother
The KitchenAid espresso machine is built to last, just like all other KitchenAid products.
Foolproof Design
Its pre-programmed settings take the guesswork out of brewing a great shot.
Features
While it can get pricey if using the pods often, it generates a high-quality espresso and has a sturdy, retro look on the countertop.
This is a definite contender if you're in the market for an espresso machine.
Nespresso Creatista Uno by Breville
Nespresso Creatista Uno
BARISTA GRADE

Water reaches the ideal temperature in less than 25 seconds in a single touch

Brew 2 different cup sizes; Espresso and Lungo

COMPLIMENTARY GIFT
The Nespresso Creatista Uno has a lot going for it.
Versatile
Adjustable temperature levels and the milk frothing capabilities make this a great choice for any coffee lover.
Eye Candy
The sleek design of this espresso machine will add to any kitchen décor.
Extremely Simple to Use
It's easy to use and would be the perfect starter for a newbie.
Pricey
It can get pricey if you love a strong cup so you'll need to keep that in mind.
See How Easy Is to Make Cappuccino, Latte Macchiato, Latte, and Flat White
Tips For Buying An Espresso Machine
Deciding to purchase your own espresso machine can be daunting.
First of all, they're usually pretty expensive.
Second, some have so many gadgets you'd need to be a rocket scientist to figure out how to use it.
But that's why I'm here to help!
This section is dedicated to discussing the factors that should be considered when purchasing a new espresso machine.
Price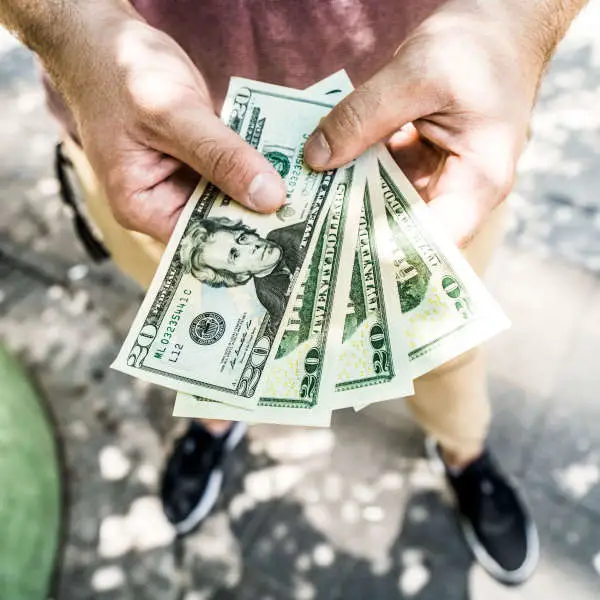 Obviously, this should be one of the first things you consider when deciding on your next purchase. There are some big-name machines out there that can cost upwards of a grand.
This seems a little excessive if you're just looking for a machine to help you with your morning pick me up.
Not all the machines come with frothers and need to be purchased separately. Some also need separate coffee bean grinders.
There are quite a few espresso machines that use specific pods that can generate quite a bit of excess cost if you use them regularly.
It's important to keep this in mind when deciding on the perfect espresso machine. Monthly costs for pods can add up quickly, so be sure you know exactly what the machine needs before purchasing.
Ease of Use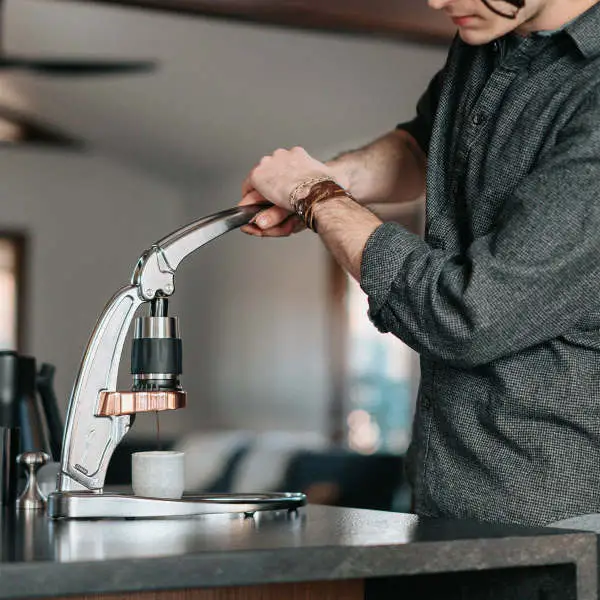 Another important factor to consider is how easy is it to use the machine.
Do you just press a button and your drink streams out?
Do you need to do a manual press?
What about cleaning up?
These are all important questions that you need to ask yourself before making your purchase.
There are many machines on the market where the touch of a button can change your drink from espresso to cappuccino, and that might be an important factor for some consumers.
Some espresso lovers may be looking to use their favorite coffee beans instead of prepackaged pods.
It's important to do your research and be knowledgeable about what is vital to you.
Taste
If you're a long-time espresso drinker then a manual press will give you the strong, bold flavor you're used to.
It also allows more control over the temperature and types of coffee beans.
Novice drinkers may prefer a machine that provides programmable buttons.
But buyers beware, these types of machines often don't produce a beverage that's strong or warm enough.
Important Questions To Consider Before Committing To An Espresso Maker
How Many Bars Is Good For Espresso Machine?
If you can't decide which espresso machine to buy and have seen the specs of dozens, if not hundreds, of different brewers, the standard seems to between 7 and 9 bars, with some going as high as 19 bars.
Some machines use this much pressure because it lowers warmup time but doesn't have any effect on the taste whatsoever.
Pressure is an important factor, don't get me wrong here, but it's not the only one.
Just like in photography, more megapixels don't always mean better pictures. Same here, more bars don't mean better-tasting espresso. The saying "Bigger is better" doesn't apply here.
How Much Is An Espresso Machine At Starbucks?
Espresso machines used by Starbucks are made by Thermoplan AG in Switzerland: The Thermoplan Mastrena.
Unfortunately, they are made exclusively for them and until then having one in your home is going to be just a wet dream.
One unit costs as much as $17,625.
Yikes!
You can get used or refurbished ones on sites like eBay or Craigslist, but these will cost you much more than an arm and a leg.
Are Cheap Espresso Machines Good?
Price isn't the only factor to consider.
You can get a brand new espresso maker for just as little as $100 and I'm not talking about a cheap Chinese knock-off that will fall apart after the first few cups.
Previously I have given an example of "Bigger isn't always better". The same goes for the price.
While true espresso fanatics are willing to spend a grand or even more, a couple of hundred bucks are more than enough for the majority.
What Is The Difference In Espresso Machines?
Not all espresso machines are created equal.
There are many types of espresso machines:
Target customer:
Automation:
Automatic
Semi-automatic
Super-automatic
Manual
Drive Mechanism:
Piston-driven
Steam-driven
Pump-driven
Boiler:
Single boiler
Single boiler, dual-use
Heat exchanger
Dual boiler
This is only the tip of the iceberg. There many more different types of espresso makers.
Other important things that differentiate one machine from another, are:
Materials used for assembly
Brand
Reservoir capacity
How many cups it can brew in 1 instance
Color
This question deserves a title of its own.
What Is The Best Home Espresso Machine?
There's no need to spend any more money at your corner coffee shop.
There are plenty of espresso machines on the market that can brew up an excellent shot just like the pros.
It's important to do your own research and read plenty of reviews before making such a big investment.
My research of the best espresso machine under 300 dollars gave you some insight into what works and what doesn't.
With the machines on the market today, you don't have to go to the coffee shop to get great espresso.
📌 Pin Me for Later Reading! 📌
Why don't you save this pin to your Best Espresso Machine or Budget Espresso Machine board?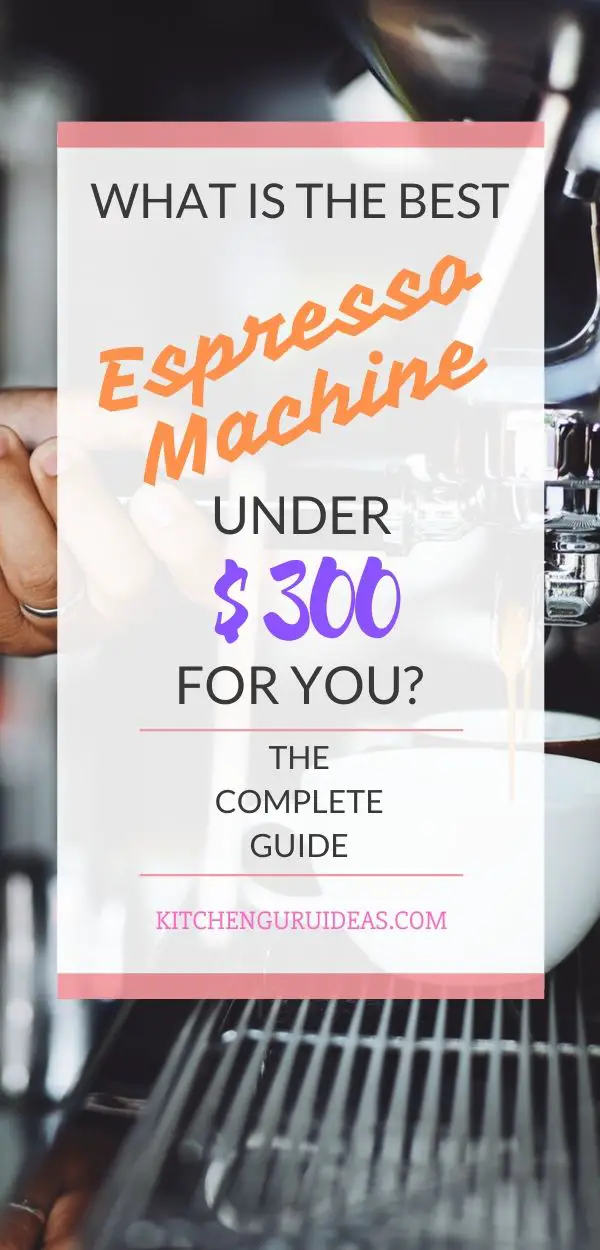 Nespresso users, how much do you spend on pods per month?