Masticating juicers tend to be more expensive than their centrifugal siblings.
But that doesn't mean you can't get one if your budget is tight.
In this regard, I've scoured the four corners of the internet, tried and tested many juice extractors, and found these 8 as the best budget masticating juicers for the money.
They vary in price and features. Check them below and read the reviews in detail to see which one is the best for your budget, needs, and preferences
What Is the Best Masticating Juicer for the Money?
Best Masticating Juicers on a Budget
KOIOS B5100 Slow Masticating Juice Extractor with Reverse Function
The KOIOS B5100 has performed the best out of all these juicers for this price. That's why I've put it on the top.
Improved Juice Extracting Auger
The 3-stage auger first chops the larger chunks of produce into smaller ones. Then it squeezes juice as much as it can. In the last step, the micro squeezer extracts the last drops of your favorite fruit or vegetable, leaving the pulp completely dry in the end.
All this is done at a slow speed of 80 RPM to minimize oxidation, friction, clogging, and foaming.
Twin Juicing Program for All Types of Ingredients
Juice anything from simple soft strawberries to difficult leafy vegetables and wheatgrass (including celery).
Simply choose the program (Hard or soft) and you'll be drinking fresh refreshing juice in a couple of minutes.
If you ever encounter a clog, unjam the machine with the reverse setting.
Quiet Operation
If you ever owned a blender, then you'd know how frustrating it is in the morning to make yourself a drink – all that noise.
This juicer is no louder than a regular conversation which is about 60 dB.
Small Chute
This is the only thing I don't like about this machine.
It's not model-specific, though, as a lot of masticating juicers have this issue.
Quality Juicer That Makes Quality Juice
It's hard to find a decent cold press juicer for this price that's reliable no matter how many juices it makes. The quiet noise, ease of use and cleaning, affordability, and efficiency are the reasons why this particular model is the best budget masticating juicer.
Pros
Affordable
Efficient
Quiet
Easy to clean and use
High juice yield
AMZCHEF ZM1501 Professional Slow Masticating Juicer
The AMZCHEF ZM1501 is one of the easiest juicers to use on this list: you just place the ingredients in and push the start button.
7 Spiral Auger
The auger is designed for a high juice yield, less oxidation, and better juice quality.
It's made from durable anti-oxidation food-grade BPA-free plastic just like the other parts.
Low Noise
Just like the KOIOS above, this one produces the same amount of noise which is around 60 dB.
Easy Cleanup, Assembly, and Disassembly
The whole thing comes apart with a simple push and twist.
The cleaning is a breeze. A quick rinse and you're done! If there's a stubborn piece of pulp in the filter, use the supplied brush.
It's even more convenient if you have a dishwasher as all the parts are dishwasher safe, including the auger.
Putting the pieces back together is as simple as taking them apart. Kind of like LEGOs. Even if you're unsure, the machine will alert you.
Minimal Oxidation, Maximum Extraction
The oxidation is as small as it can be: up to 3%. This is one of the reasons why you can keep the juice fresh in the fridge for up to 72 hours.
The juicer keeps the nutrition of the juice completely intact, with the exception of fiber which is in the pulp.
Tiny Feed Hole
This juice extractor is plagued by the same issue as the one above.
You have to cut all the bigger pieces into smaller ones. This can be quite annoying when you're juicing in a hurry.
A Quality Easy-to-Use Juicer Worth Every Penny
This multi-purpose juicer can make apple, carrot, pear, ginger, leafy greens, and wheatgrass juice with ease and little to no waste. The improved auger and fine mesh filter extract juice and nutrients to the best of their abilities.
So, if you want a juicer that's cheap, easy to clean, and does the job for you with no effort on your side, then this is it.
Pros
Inexpensive
Easy to clean and use
Quiet motor
Dishwasher-safe parts
Cons
Have to chop everything up into small prices
Omega MM900HDS Medical Medium Celery Juicer
Do you drink celery juice on a regular basis? Then consider this masticating juicer from Omega (model MM900HDS).
Excels at Juicing Celery and Wheatgrass
Both of these are difficult to juice because of their stringy structure and being both long and thin. Not every juicer is up to this task.
Well, this one is.
It's so effective, even the Medical Medium himself, Anthony William, recommends it.
High Juice Yield
Most juicers of this type and price tag yield about 70 – 85% of juice, leaving the pulp wet instead of dry.
After years of experience, the engineers at Omega have perfected the juicing system so much that this juicer can yield up to 95% while leaving the nutrients, vitamins, and minerals intact.
Larger Feed Chute
It has a larger chute than the two juicers reviewed above.
While you'll still have to cut some of the fruit and veggies, you'll be doing this less than with the other two.
Other Features and Specs Include:
80 RPM
60 dB
Easy cleanup
7 spiral auger
Dishwasher-safe parts that are easy to assemble and take apart
15-year warranty
Special end cap for juicing celery
Quality Control Issues
I got mine with a crack in the squeezing chamber. The color of the feeding tray was also faded. At first, I thought they sent me a used one, but the manufacturer apologized and immediately sent me a new one.
Inspect yours thoroughly and make a few test juices to see if everything works as it should, just to be safe.
The Best Celery Juicer on This List
When it comes to celery, nothing can turn it into juice with this much ease and yield.
Pros
Ideal for celery and wheatgrass
Easy to use
Cleanup is a breeze
Higher-than-average juice yield
Cons
Problems with quality control
Aeitto Vertical Slow Masticating Juicer Machine with Big Wide 81mm Chute
"Slow and steady wins the race". That's how I'd describe this vertical masticating juicer from Aeitto.
Not Your Average-Looking Juicer
Most cold press juicers on this list are horizontal and take quite a chunk of counter space.
Because this juicer is a vertical one, it's high instead of wide. This is a great option for someone who doesn't have lots of space on their kitchen counter or table.
Feed Hole Big Enough for a Whole Apple
Usually, you have to cut the ingredients into tiny pieces. Otherwise, they don't fit into the hole.
This one has a hole big enough to pit an apple: 3.2 inches or 81 mm to be precise.
There's also another smaller one (1.2 inches or 32 mm) next to it for thin and long produce like celery and cucumbers.
80 RPM Is a Bit Too Much for This One
Most masticating juicers spin at 80 RPM. This one does at 47 – 60 RPM.
This decreases friction (aka heat) and oxidation while increasing juice yield.
A Bit Tricky to Assemble
While it's the easiest juicer to clean on this list, it's not the simplest to put together.
If you've seen the video above, you've noticed that there are many spots that you need to align so that you can assemble this thing.
It felt a bit strange the first time for me but after a few tries, it's now second nature.
Efficient Juice Extracting Marvel
If you're low on space, consider this one. This is not the only reason to try it, though. Efficient juicing, easy-to-clean parts, and reliability make this juicer stand out from the herd. And because of the wide chute, you'll spend less time cutting the ingredients and more time enjoying them.
Pros
Very wide feed hole
Exceptionally easy to clean
Great juice yield
Simple to use
LUFVEBUT BP800 Masticating Slow Juicer for Leafy Greens, Tomato, Celery, Carrot, Wheatgrass,…
This juicing machine from LUFVEBUT can extract juices from both soft and hard ingredients with ease and is very simple to clean.
Comes With a Travel Bottle
Made With Convenience in Mind
The holes where juice and pulp come out to have silicone covers, making this juicer drip-free and your counter dry.
Another cover is on the pusher so you won't feel pain or numbness while pushing down on the ingredients.
Up to 27% More Juice Than the Competition
The folks at LUFVEBUT have perfected its spiral auger over the years, learning from experience. Now, this juice extractor squeezes out more juice than other ones with the same or similar specs.
Remarkably Easy to Clean
Twist, push, and they're out – the parts, I mean.
They can be either hand washed (a quick rinse is usually more than enough) or you can place them in the dishwasher.
It can't get simpler than this.
Be Careful When You Push
You need to correctly orient the pusher otherwise, it can get stuck.
This is the only bad I've noticed with this machine.
A Remarkable Juicer for a Remarkable Price
To be blunt: it works as advertised. It squeezes more juice than its competitors, it's super easy to clean, quiet as a mouse, and good-looking.
Pros
Comes with a travel bottle
Especially easy to clean
The fiber is very dry
Quiet
Pulp free juice
Cons
Pusher has to be correctly oriented
Omega H3000D Cold Press Slow Masticating Juice Extractor
This list wouldn't be complete without an Omega. This particular model (H3000D, also known as Cold Press 365) is an eye-catching efficient cold press juicer made from commercial-grade materials.
Eye Candy
A combination of black and silver makes this juicer stand out from the rest of the squad on this list.
Easy to Clean
In most cases, a quick rinse under hot soapy water is all it takes.
There are many pieces to wash and if you're juicing on a regular basis, then this can become quite time-consuming. Thankfully, the parts are dishwasher-safe, saving you precious time and energy.
Healthy as the Juice Itself
All the parts that contact the juice are completely BPA-free. This means there's no risk of drinking contaminated juice.
What You Should Know
It's made from flimsy plastic that can break easily if you're too rough. Keep this in mind when you're using it.
Cut the ingredients into small pieces and don't push too hard – let the auger do the work for you.
The Best Masticating Juicer Under $150
During testing, it performed surprisingly better than the $150 models: there was more juice, the pulp was dryer, extraction was faster, and it was quieter during this time.
Pros
Easy to use and clean
Quiet
Compact
High juice yield
Cons
Made from brittle plastic
Ninja JC101 Cold Press Pro Compact Powerful Slow Juicer with Total Pulp Control and Easy Clean
This juicer from Ninja is a dual-speed slow-masticating juicer that produces flavorful juice packed with vitamins, minerals, antioxidants, and other nutrients.
High Juice Yield
The 7-segment upgraded spiral system is capable of squeezing out up to 95% of juice from fruit and vegetables while preserving nutrients and minimizing oxidation.
Juice Anything You Desire
The dual-speed setting allows you to juice both soft and hard produce, including leafy greens and wheatgrass.
Easy to Clean
To take it apart for cleaning, a push and twist are all it takes.
All the parts are easy to clean, including the filter, and the supplied brush makes the job even easier.
Great news for all of you who own a dishwasher: the parts are dishwasher-safe.
Small Feed Chute
While the juicer performs surprisingly well, you need to cut the ingredients into small pieces or they won't fit.
An Awesome Compact Juicer for Everyday Use
The high juice yield, versatility, and nice look are some of the few reasons I've included this one on the list. What I liked the most about this model is the quiet operation.
Pros
Versatile
Quiet
High juice yield
Easy to use and clean
Ventray 408 Slow Press Masticating Juicer
The Ventray 408 is a vertical slow cold press juicer with a wide chute and a slower-than-average motor.
3 Inch Wide Chute
Just like the Aeitto above, the Ventray features an above-average wide feed hole that greatly reduces preparation time.
Durable Auger
The auger is made from Tritan, a highly durable plastic resin resistant to scratches, denting, and breaking.
If you already own a blender, you already may be familiar with this material.
Ultra-Fine Filter
Some juicers have a tendency to leave some pulp in the juicer. This one has an ultra-fine filter that prevents this from happening.
Slow-Rotating Motor
Its 240-watt motor spins at 65 RPM (instead of the regular 80 RPM). This reduces friction even more, in turn reducing oxidation and heat buildup.
The juice has more vibrant colors, better natural flavor, and less foam.
What I Disliked About This One
Although the chute is wide enough for whole celery, kale, and similar stringy greens, you still need to cut it into smaller pieces. If you neglect to do this, there's a big chance the juicer might clog.
The assembly process isn't as straightforward as with regular-looking juicers. You might need a couple of tries before you get the hang of it.
An Outstanding Juicer at a Great Price
The best things I liked about this one are the wide chute, slow rotation, high juice yield, and durable parts. The end result is amazing – better than expected for this price tag.
Pros
Very wide feed hole
Easy to use and clean
Durable parts
High juice yield
Cons
Despite the wide chute you need to cut stringy veggies
Tedious assembly
How to Choose the Best Budget Masticating Juicer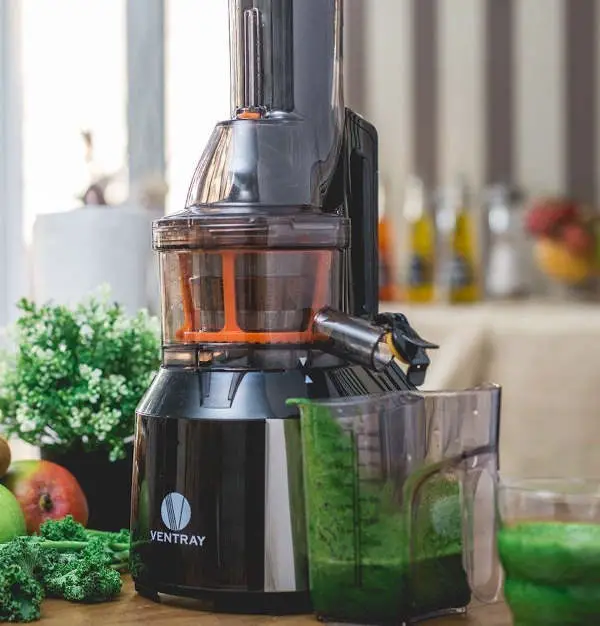 Price isn't the only factor you need to consider. If you're going to shop by price alone, you'll most likely end up with a lemon.
Consider all these factors below if you want to end up with the best masticating juicer money can buy.
How Do I Choose a Good Masticating Juicer?
Price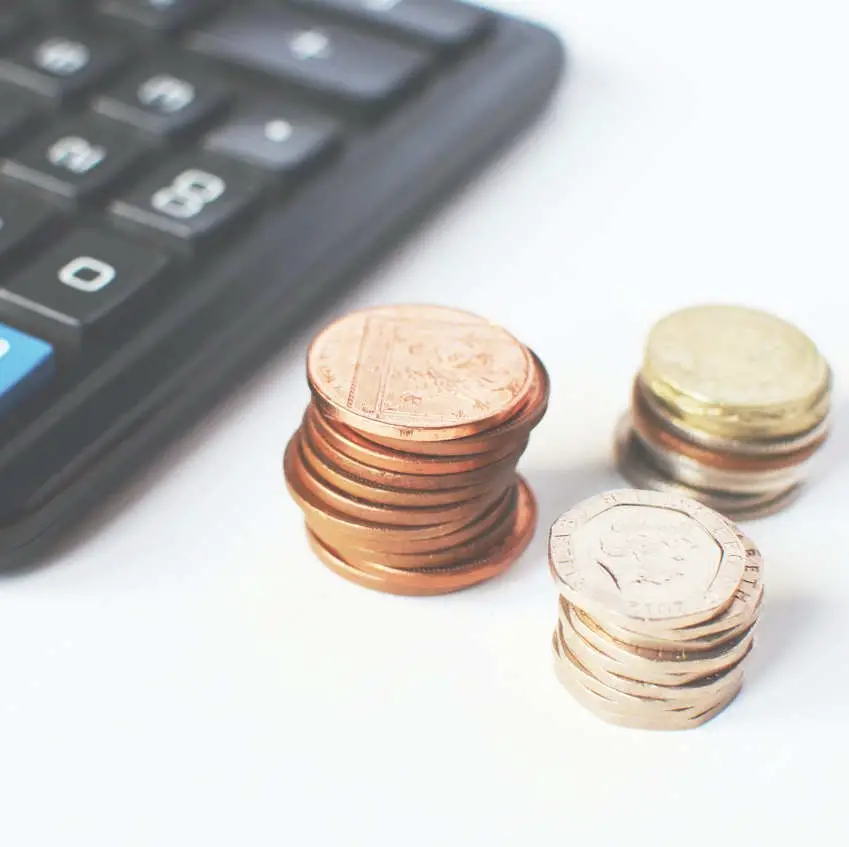 Although it's a very important factor – this is especially true if your budget is limited. But it shouldn't be the only one.
Opting for the cheapest one is one of the worst things you can do.
Lower-end cold press juicers have a tendency to have low juice yields, poor construction, flimsy materials, underpowered motors, and are noisy.
Juice Yield and Ingredients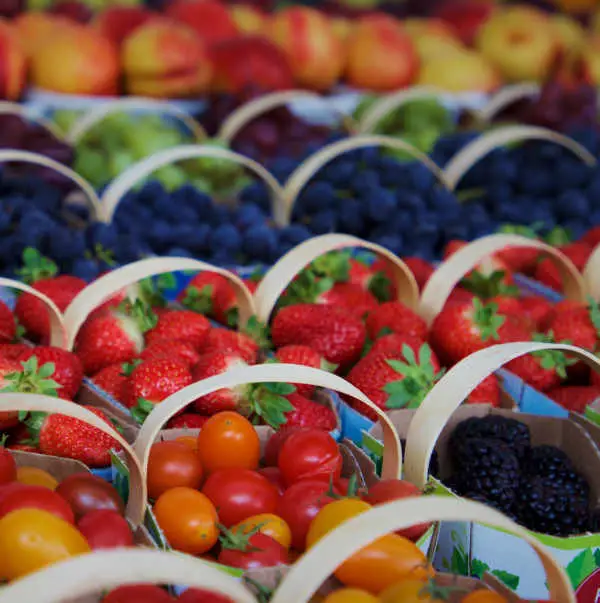 While masticating juicers have a higher juice yield than their centrifugal counterparts, some may struggle with certain fruits or veggies.
You need to pick a juice extractor that fits your juicing needs and the type of produce you're going to juice.
It doesn't make sense to pick a juicer with a high fruit juice yield if you're planning to juice mostly greens.
In the long term, a low-yield juicer is going to cost you more than a high-yield one because you'll be spending more money on the ingredients.
Speed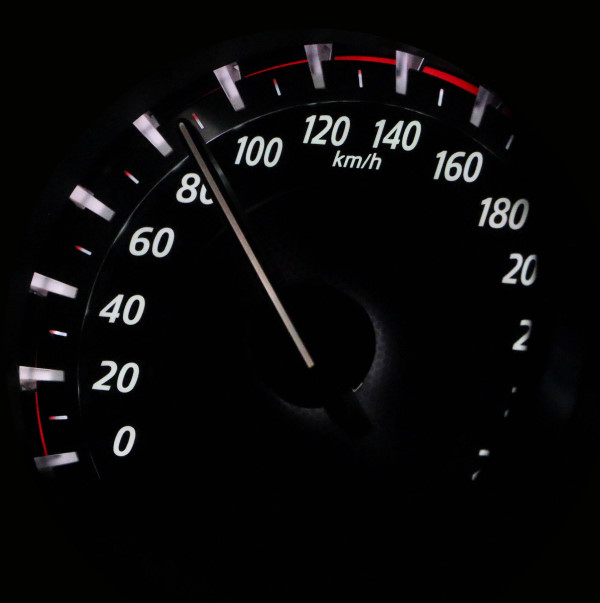 The slower, the better.
A slower speed doesn't only mean higher juice yield, but also less noise and oxidation.
Most rotate the auger at 80 RPM, but some can go as low as 60 or even 50 RPM.
There's only one downside of having a slow speed: it takes more time for the machine to make your favorite glass of juice.
Cleanup
To get the best results, you need to clean your juicer after every single use.
These types of juicers tend to have a lot of parts. The easier they are to clean up, the less time you'll be spending with them.
One particular part that is the most difficult to clean is the filter as it has tons of small holes.
Dishwasher-safe is another bonus. You just place the items in the dishwasher and there you go. No scrubbing, no mess, and you'll have more time.
Ease of Use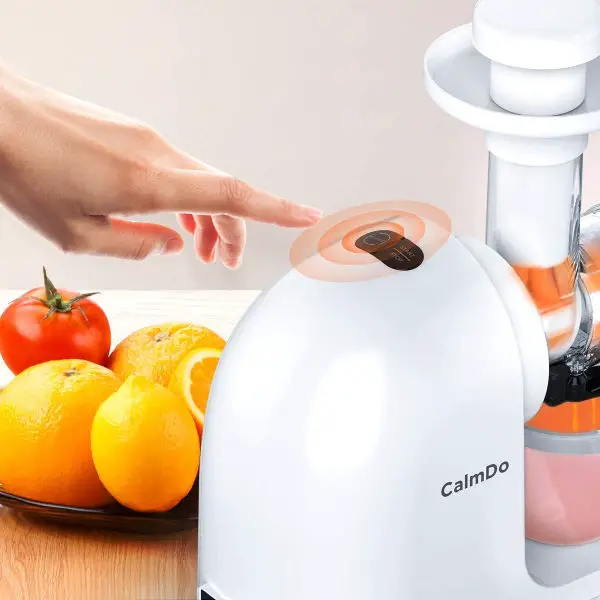 Before cleaning the machine, you need to take it apart. After cleaning, you need to assemble the pieces back together.
More parts equal more time on your side.
Also, some juicers have parts that just snap into place. Kind of like LEGOs. But some are more fiddly and tedious and you need to align them properly. They usually have indicator marks on them but in most cases, they are small and tricky to see.
If you juice a lot and in bulk, it's best to pick a juicer that has external pulp containers instead of internal ones: the ones that directly push the pulp out of the machine.
The problem with juicers with internal pulp containers is that you need to stop them to remove the pulp. With external containers, you just replace the cup holding the pulp with an empty one without interfering with the juicing process.
Size
There are 2 types of masticating juicers based on size: vertical and horizontal.
Verticals have a smaller footprint than horizontal ones and are easier to fit under or over the counter. They're better suited for people with small counter space.
Horizontal juicers are shorter and wider, taking up quite a bit of space in the kitchen.
Weight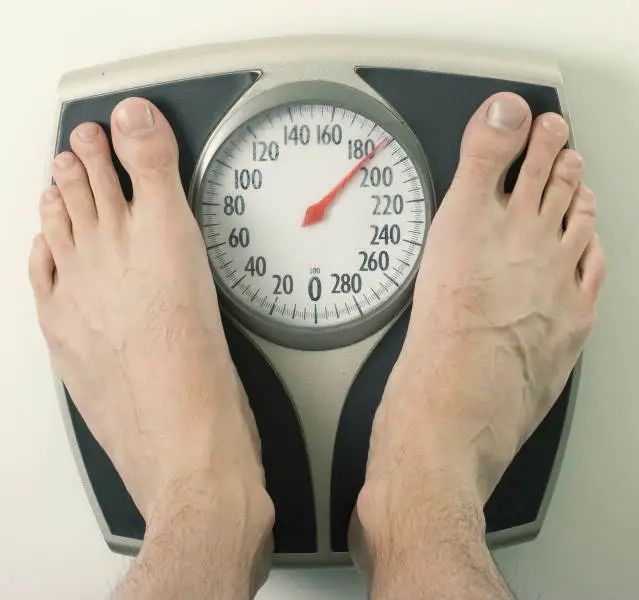 The heavier the juicer, the harder it will be for you to move or store it.
Heavier juicers usually have tougher components, though.
As a rule of thumb, if you plan to have a stationary juicer (i.e. place it on the counter and leave it there indefinitely), get a heavy one. But if you want it out of sight when you're done juicing, pick a lightweight one.
Noise
Masticating juicers are quieter than centrifugal ones but this doesn't mean that they're as quiet as a church mouse.
Most decent slow juicers produce around 50 – 60 dB which is roughly the same as a normal conversation.
Some, more expensive ones, are even quieter.
The Best Masticating Juicers You Can Get on a Budget
For this price, these models are the best of the best budget masticating juicers currently on the market. Remember, you don't need to spend a whole fortune just so you can live healthily – you just need the right one.