Infrared grilling is one of the best ways to cook your meals. Not only is it faster and hotter than conventional gas and charcoal grilling but also cheaper and the food is tastier and more succulent. Char-Broil even more improved this cooking technique with its own TRU-Infrared technology.
So if you have been looking for the answer to the question "What is a TRU infrared grill?" Well, this is simply an infrared grill built-in Char-Broil's patented cooking technology. There is a lot to like about this technology and the grills made with it and I will share some of the benefits below.
This guide explains in detail what is a TRU infrared grill, how it works, and what are its advantages. All this and more is explained by one of Char-Broil's own engineers.
What Is A TRU Infrared Grill?
Char-Broil has been at the forefront when it comes to delivering the best cooking experience and with its TRU-Infrared technology. They have been able to develop amazing grills that have made cooking fun and enjoyable.
Those of you who are wondering what is an infrared grill will be pleased to know that this is the best grill that they can get if they want to cook tasty and amazing meals.
It is a relatively new technology that has helped eliminate the problem of drying out of food that is common with traditional gas and charcoal grills.
Before I go ahead and discuss the benefits of TRU-infrared grills, let's take a step back and take a look at how such grills work.
How An Infrared Grill Works
Infrared grills, especially those manufactured by Char-Broil, are different from the traditional gas and charcoal grills in that they rely on radiant waves to cook the meals on the grills. You are probably, wondering where these radiant waves come from well, for you to understand this, I, first of all, have to explain the structure of a Char-Broil TRU infrared grill.
Infrared grills are similar to gas grills in that they both use liquid propane as fuel but that is where the similarities end. Infrared grills have an emitter plate within the grill that produces the radiant waves that cook the food.
The emitter plate is located just above the burner and when it is heated, it produces the infrared radiation that the grill relies on to cook your meals. You may be wondering what is different with this grill that makes it special.
The traditional grills that lack the infrared emitter plate use convectional currents to transfer heat to the foods that are being cooked and this method of heat transfer has a lot of challenges. In this method, the air just above the grill is hot and it moves to the food that are being cooked.
This heated air cooks your meals but there is a lot of energy that is lost to the surrounding area. The lost energy is one of the reasons why infrared grills are better as they hardly waste any energy.
All the energy is used to cook your meals and therefore your energy usage will be low.
The rising heated air also causes your food to dry up and that is why meals cooked with gas or charcoal grills are usually dry.
The result is juicier and tasty meals that are full of flavor. Your hot dogs will be soft and juicy and your steaks succulent and enticing. There are other benefits of using this type of grills from Char-Broil other than juicy meals and I will share them below.
4 Advantages Of TRU Infrared Grills
These four benefits include:
1. Reduces The Chances Of Flare-ups
You will have to battle flare-ups when cooking with gas and charcoal grills but that is not the case with a TRU infrared grill. This technology sets a barrier between the food that you are cooking and the flames underneath and this prevents the chances of nasty flare-ups and will help you avert cooking disasters.
2. Eliminates Cold And Hot Spots In Your Meals
With the traditional grills such as charcoal and gas grills, meals usually have hot and cold spots as a result of uneven heat distribution. TRU infrared cooking technology, however, it distributes heat evenly on the grill's surface and this eliminates hot and cold spots on your meals.
The consistent grilling temperature is one thing that gas and charcoal grills are not able to provide but infrared grills from Char-Broil are experts in this regard. There is a difference between gas and infrared grills and you can learn them.
3. Fast Cooking Times
Infrared grills are able to generate a lot of heat and this is something that you will be able to enjoy if you have a lot of meals to prepare. This is partly aided by the fact that such grills hardly waste energy and this means that the grill will spend less time cooking.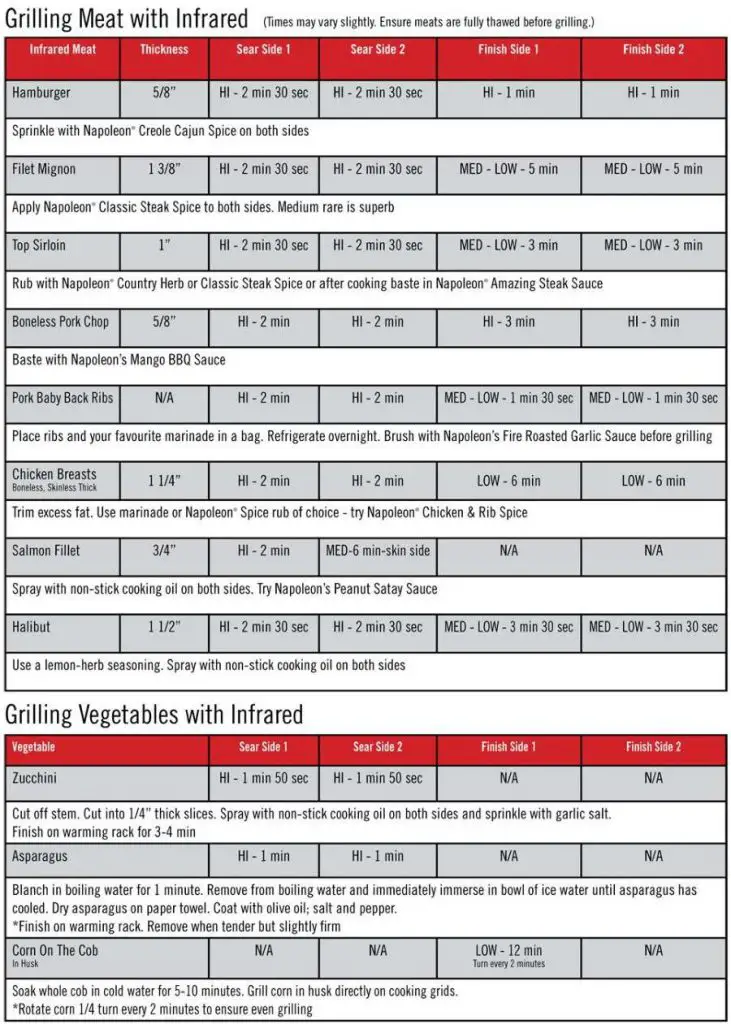 You will, therefore, be able to cook your meals in a short period of time and this means that you will have a lot of time left for other things, like cleaning the grill when you're done barbequing.
4. Sears Food Better
If you love sear marks on your meals, then an infrared grill is what you should get. The evenly distributed heat of such grills generates the best sears that will make your meals appetizing and a pleasure to look at.
TRU-Infrared Technology Is A Grilling Marvel
Infrared grills are the best that you can get if you want the tastiest meals and this article explaining what is a TRU infrared grill will help you understand these types of grills better.
Read it in detail to learn the benefits that you stand to gain when you buy a grill that works on infrared technology.