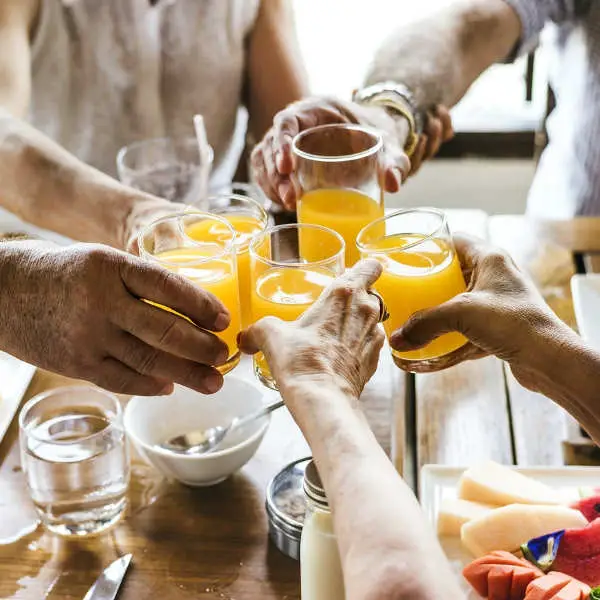 Juicing for energy in the morning is a healthy way to jumpstart your body with fresh vitamins, minerals, and nutrients.
Freshly squeezed vegetable juice is an indispensable start to the day.
Regular juicing should also become your daily routine due to the many positive effects on your body and health.
Juices are nature's hidden gem. They supply us with all vital substances the body needs and accelerate metabolism.
We can use them for a couple of weeks as a diet, and gently but efficiently strengthen our immune system and wellbeing in general.
People use different kinds of vegetables, fruit, and spices to prepare their perfect glass of liquid energy.
With a good juicer, you can make healthy drinks for the whole family in minutes with just a push of a button. This way you'll supply them with vital energy and nutrients for the whole coming day.
Body Detox
If you want to detox the body, prepare yourself a freshly pressed juice every now and then.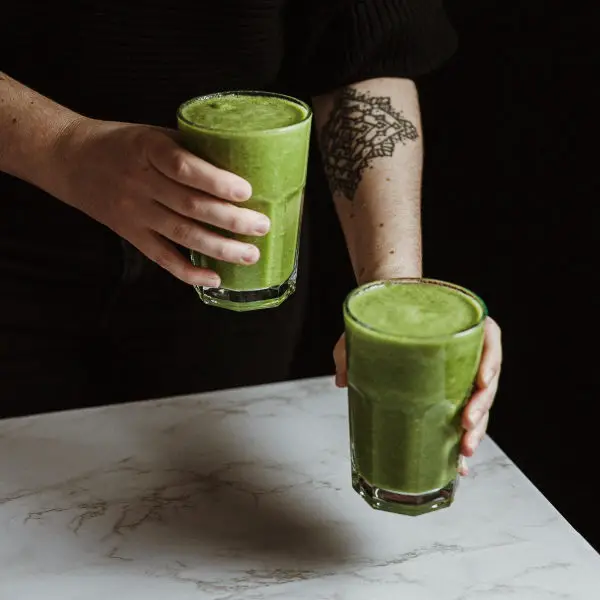 It will thoroughly hydrate and supply you with minerals, vitamins, and enzymes, and at the same time restore the balance of your body's metabolism.
This is what you will need for body detoxification with juicing:
Quality pre-preparation
A particular type of intense activity during detox
An appropriate transition to the old dietary regime.
This kind of cleaning can be done several times a year, but it suits us especially in January after the holidays. Festive December burdens our bodies with excessive amounts of food.
At Christmas, we exaggerate with sugar, fat, alcohol, etc. All this reflects on our well-being and on the look of our bodies.
Health Benefits of Freshly Squeezed Juices
Is Freshly Squeezed Juice Healthy?
Drinking freshly squeezed vegetable or fruit juices is healthy and recommended for a number of reasons:
Juices help us in maintaining physical health, affect well-being, and prevent many diseases
Natural juices are also a great way to detoxify our body by cleansing blood, all body tissues, and neutralizing waste material of metabolism
Drinking fresh juices is the fastest way to feed your body cells and tissue (due to a liquid form that goes directly into the bloodstream).
All important nutrients are pressed out of fruit and vegetables with the squeezing, so freshly pressed juices have an extremely high nutritional value. They also don't contain ballast substances and are easier to digest.
A glass or two of such juice a day stimulates the body and spirit, strengthens our health, and helps to remove the toxic substances accumulated in the body due to bad life habits.
Freshly pressed fruit, vegetable, and eco juices increase the quality of our daily nutrition intake, no matter what our eating habits are.
It doesn't matter whether you prepare fruit or vegetable juice, because both will supply you with minerals, vitamins, and enzymes.
They pass into the blood much faster than if you ate them.
Thus, the nutrients pass into the blood and lymphatic circulation in the fastest way possible and supply cells, tissues, glands, and organs with food.
This is also the easiest way for your body to get rid of waste materials and unwanted toxins.
What You Should Consider When Juicing
If you want the juices to be as effective as possible, you need to consider the following things:
Use only fresh fruit and vegetables, preferably seasonal and organic
Always prepare fresh juices and drink them as soon as they are prepared

The living enzymes don't last long, and some vitamins and minerals are quickly oxidized in the air
Prepare just as much juice as you need.
If the juice is stored for later use, it loses all the therapeutic and nutritional value.
Let your imagination and flavor be your guideline when juicing.
Try recipes in different ratios, take away, and add the ingredients you love or find in your garden.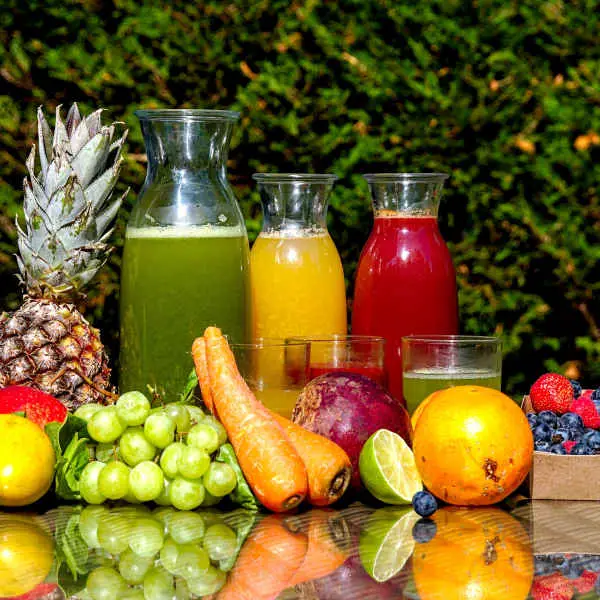 This way you will take advantage of juicing for energy in the morning.
Use ecologically produced fruits or vegetables or crops from your own garden for juicing. These eco products are more delicious, contain more vitamins and minerals, and certainly contain fewer or even no chemicals.
Eco-farming is also much friendlier to the environment.
Use also those parts of plants that you would otherwise throw away.
Use woody parts of asparagus, leaves, and stems of cauliflower or broccoli, leaves of carrots, red beets, lettuce, and others, and take advantage of their rich nutritional value.
Don't peel the organic fruit. Apples, kiwi, cucumbers, pumpkins, and even watermelons can be juiced with peelings. The same goes for the carrots, just wash them well.
Tropical fruits need to be peeled because they contain essential oils that can harm our health and greatly change the taste of the juice.
Peel pineapples, oranges, lemons, mandarins, grapefruit, and lime.
It is important that juice is prepared from organic crops, and that you drink it immediately after the preparation for the best juicing effect.
The living enzymes don't last long in freshly prepared juice.
In addition, some vitamins and minerals oxidize.
Oxidation, aging, overheating, and watering the fruit are processes that will reduce or even eliminate the nutritional value of the juice.
Start Juicing For Energy In The Morning!
These are just a few tips on how to prepare a juice that you can benefit from the most.
It is great if you have your own garden to pick fresh fruits and vegetables for your juice, take advantage of it. But you can still juice if you don't have it.
Choose fruits and vegetables in the store or from the market regarding your budget. Always choose seasonal ingredients.
These have the most valuable nutrients for your body.
With the right juicer, you will have no troubles or a dirty table after juicing. Your juice will be prepared in no time and with no effort.
Juices are perfect for detoxification, dieting, and general health.
Give your body some credit and start juicing!
📌 Pin Me for Later Reading! 📌
Pin it to Benefits Of Juicing or All About Juicing on Pinterest!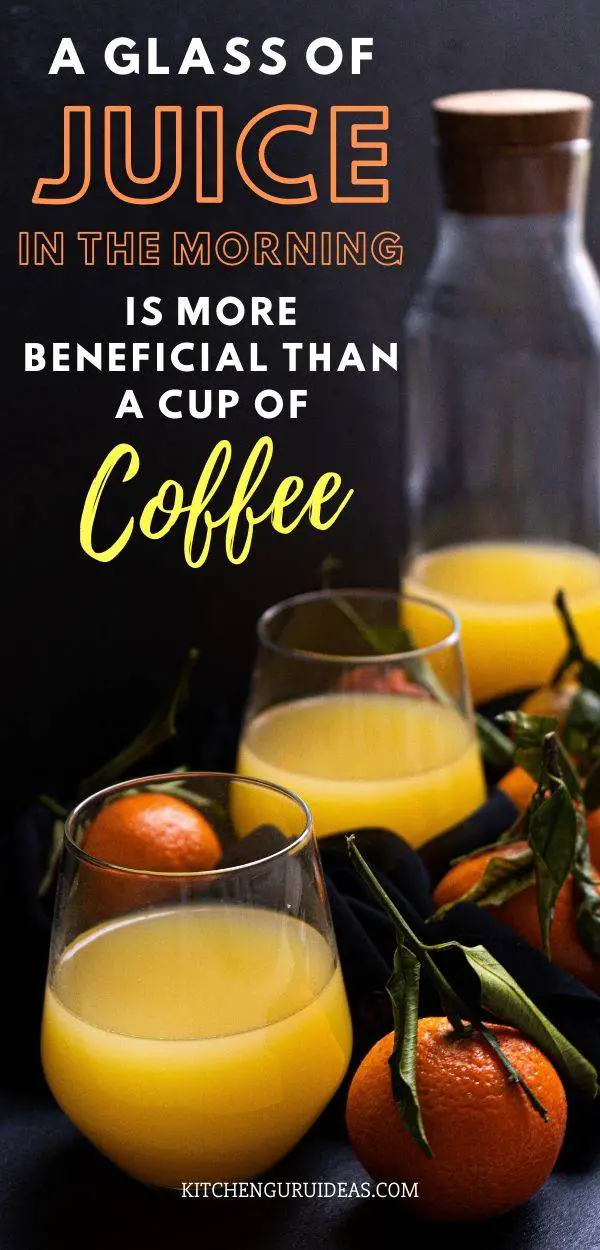 What do you prefer in your glass of juice: fruit or veggies?