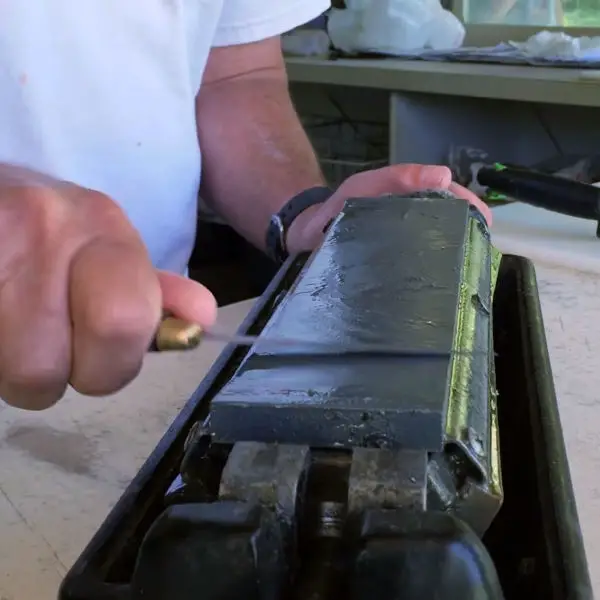 It does not matter whether you are a fishmonger, a fisherman, or a cook who loves spatchcocking chicken, having a sharp Rapala fillet knife is a lifesaver.
If you use a sharp fillet knife, it will be easier for you to separate the bone from the flesh.
You will also get more flesh out of the fish unlike using a blunt knife.
Before you learn to sharpen it, you must understand why it is such an important issue to address.
Another great reason to always use a sharp knife is that the handle will not hurt your hand.
Think about it. If you have a blunt knife, you will have to hold it tightly at the handle and use some force to get it to cut out that flesh.
The force you are using on the handle will backfire on you, and you will be left with a sore hand that may bother you for days. In fact, the injury may even be worse.
Another critical reason why you need to have a sharp blade is that it takes much less time to finish preparing the dish. With a sharp knife, it does not matter how many pieces you have to debone. The job will be done faster and perfectly.
With your busy schedule, you want the food ready on time so that you can eat and relax before going to bed.
I will show you the best practices to ensure that your fillet knives (not just Rapala) are always ready for work.
The best part is that most of the procedures listed here will take less than 5 minutes to complete.
How to Sharpen Rapala Fillet Knife with an Electric Sharpener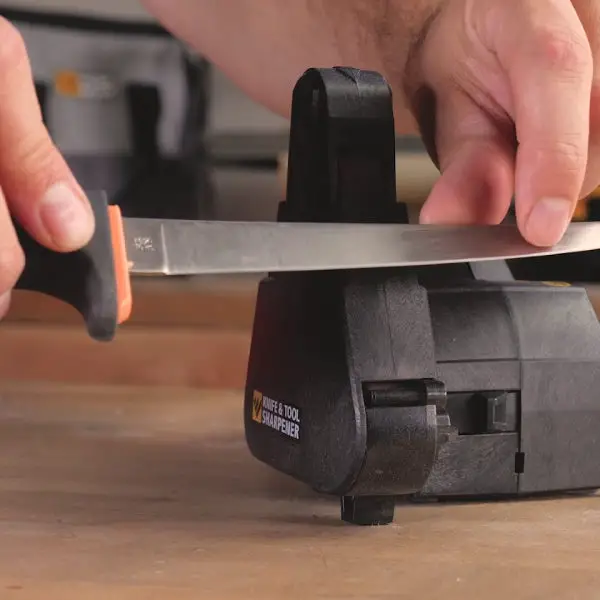 This is by far the easiest method of sharpening any knife. An electric sharpener is convenient and fast.
Most of the sharpeners have at least two stages. One sharpens the knife by removing steel from the edges of the blade while the other hones it.
It does not matter the brand or type of sharpener you use because the rules are always the same.
Learning how to sharpen with an electric sharpener is easy. You have to pull the edges of the knife throughout the sharpening stages.
The stage is often a thin slot at the top of the sharpener. You will decide the number of passes the knife will take to be sharp enough.
Honing is necessary because it brings back the edge of the knife before it becomes dull again. It is a preventive measure. It is also a great way to ensure that the knife serves you for a long time.
Here, you do not have to let it hone for several passes. Just one is often enough.
Using a Sharpening Stone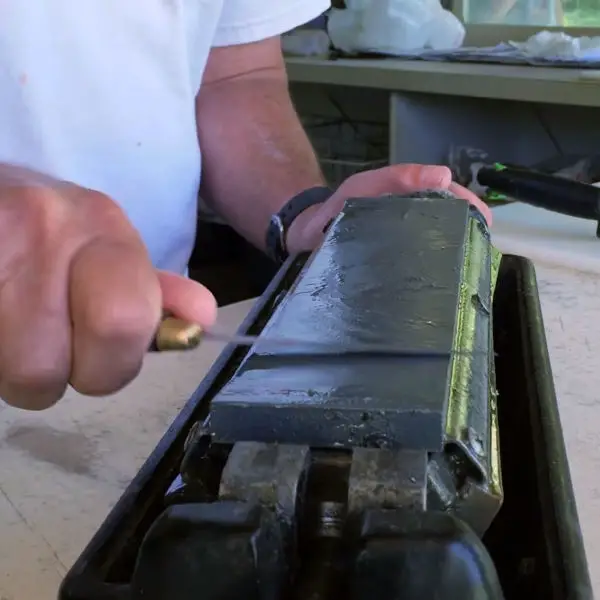 The electric sharpener will not always be available. This is especially true if you love fishing, like me, and are always preparing your fish while out in the water.
With a whetstone, you can just as easily sharpen your knife as you would with an electric sharpener minus the electricity.
It is a method commonly used by purists. It offers a level of control that is not available when you are using an electric sharpener.
Good knives are expensive. You really need to take good care of them. A whetstone is a step in the right direction. It is also called a diamond stone and is a great way for anyone to learn other traditional sharpening methods.
On the downside, before you use it on your expensive Rapala fillet knife, you might want to learn with cheaper knives first.
Once you understand how it works, you can use it to sharpen your fillet knife because you must learn the right angles to use and the best technique for each type of blade.
When doing it, make sure that you slide the cutting edge over the stone as if you are spreading butter. The back of the knife should be positioned slightly above the stone so that it can slide easily forward.
This action will make the knife extremely sharp.
If you are unsure of whether you are doing it right, take a coin and use it to position your fingers above the knife. This will keep your fingers safe and injury-free.
Do this to both sides until they are sharp enough for the job.
Sharpening With a Sharpening Rod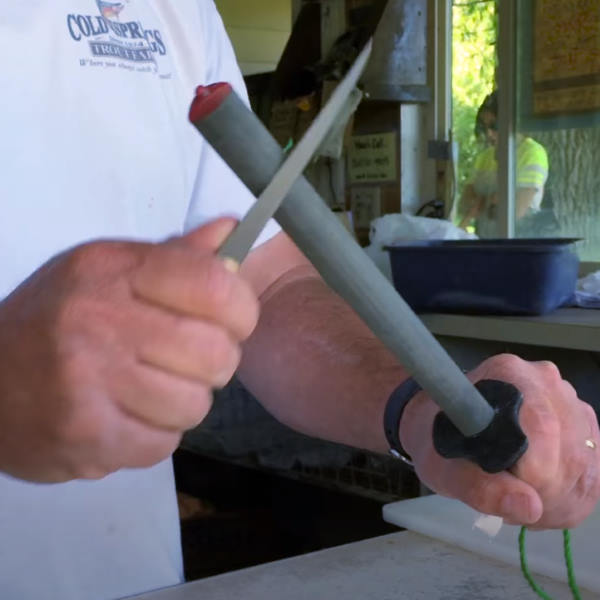 This round metallic rod is an excellent tool for sharpening the blades.
All you need to do is slide the knife over the steel. This should be done at the same angle you would when using a whetstone.
You may need to slide the knife in a direction away from you so that you do not injure yourself. You can change the direction once you get more accustomed to it.
It is also perfect when you need to touch the knife up especially after cutting several fillets.
Coffee Mugs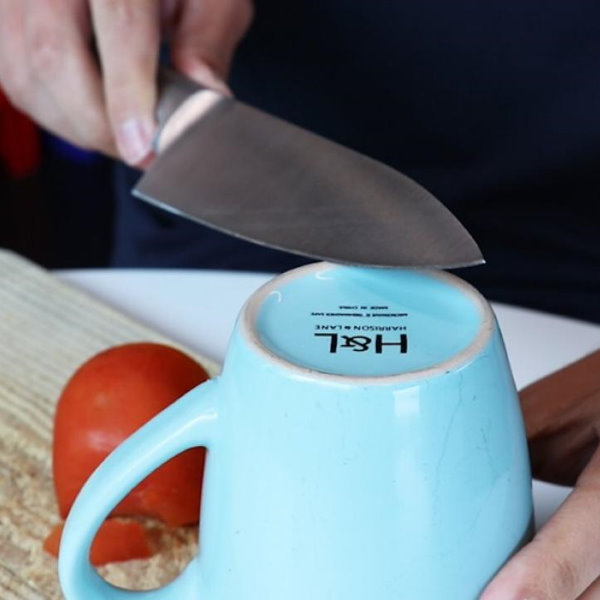 Occasionally when you have no other option, you can use your coffee mugs to sharpen your knives. Use the same methods you would use on the whetstone.
Make sure that the mug you use is not your favorite one because it may be left with black marks after you are done.
A coffee mug may work even better when you need to touch up the knife so you can continue with the job.
Also, never use a teacup because those are often too weak and may end up getting damaged.
Conclusion
Learning how to sharpen Rapala fillet knife is not as difficult as people assume. However, it is necessary to ensure that you are using the right techniques.
Follow my tips in this article to understand more about the angles to use and how the sharpeners should work.
📌 Pin Me for Later Reading! 📌
Pin it to Knife Sharpening or Sharpening Fillet Knives or similar board.